Neuigkeiten
---
c/o pop Festival is becoming THE showcase for German music export and international trading
5 min read
---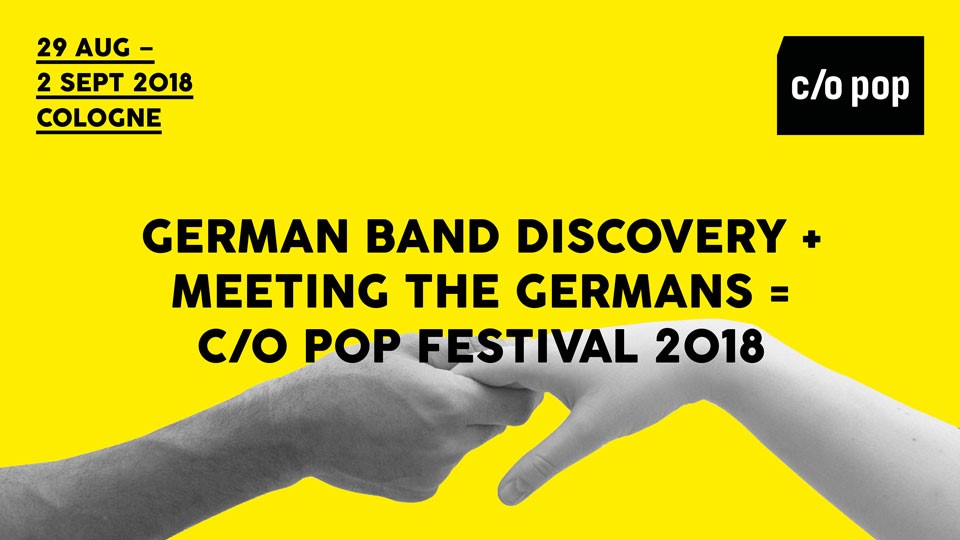 SPONSORED – c/o pop is a showcase and conference taking place in Cologne, Germany from 29 August – 2 September and is fast becoming the place to discover German artists while meeting the German music industry.
This means that:
Approx. 60% of this year's line-up are German bands

You will get to meet and learn from some of the best German music industry professionals
Norbert Oberhaus, c/o pop's Managing Director explains:
"…We've been moving towards this focus on German artists and the German music industry's international interests for a while now, but this year's c/o pop is the biggest step yet in the process of becoming the showcase for German music export and international trading. This step is logic on many levels. First of all German music has never been more export ready – it's no coincidence that German repertoire has been enjoying a German marketshare of approx. 70% on album sales during the last couple of years. Secondly, and in light of the above, this proposition is sorely missing in Germany. We all know that there's a German music showcase and conference event market leader, but that's a huge multinational event, which serves hundreds of international interests. We want to offer the German music industry a focussed place where they are in the export spotlight, while offering our international visitors a real opportunity to meet the Germans…"
KEY FACTS FROM 2017:
c/o pop 2017 attracted 30.000 visitors and 1.000 music industry delegates, offering a program of 100 speakers and 150 bands.