Neuigkeiten
---
Festival Europavox (Clermont-Ferrand): the journalists' favourites
5 min read
---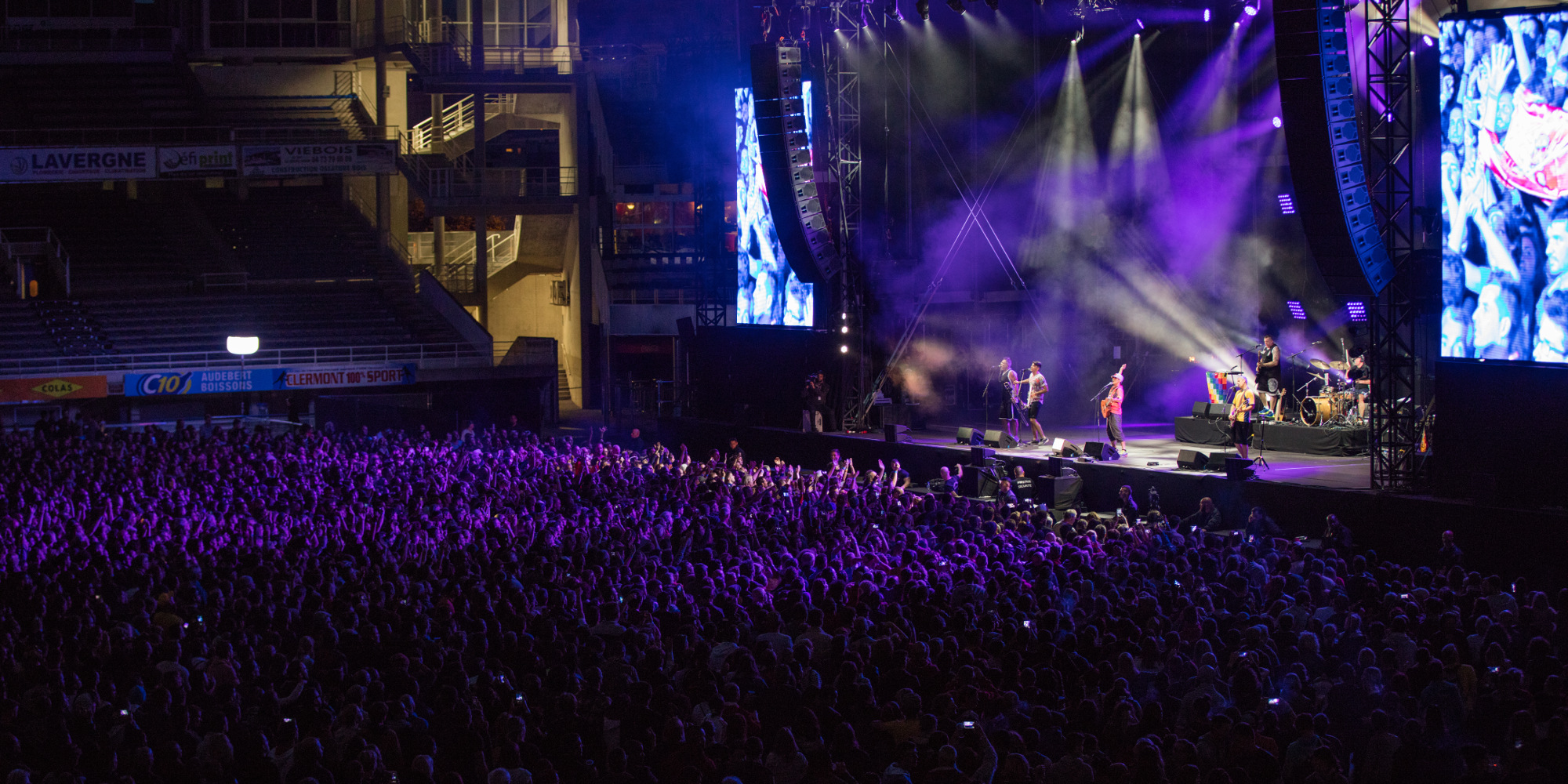 Some of our dear collaborators were in Clermont-Ferrand last weekend for the Festival Europavox (50 000 spectators!): here's their verdict.
Europavox Festival kicked off another year with some of the best European bands and artists! It has once again lived up to its reputation providing a multitude of brilliant performances and moments. Especially the intensity of Shame, The Noise Figures' live performances, and the effect it had on even the most partisan of audiences may seem to come as something of a surprise, despite plenty of evidence that this is what they always do: aggro-punk attitude, heavy garage-rock riffs and maximum moshing!
Best moment(s): Queue stretching out beyond the venue in Michael Kiwanuka's gig, the amazing workshops and – above all- the immensely happy faces from people having fun.
My journey to Clermont-Ferrand presented me to two amazing acts: Agnes Obel and Wandl.
So Agnes was here for her second time. I wasn't here for her first tour but damn that was an impressive display of force and restraint. No complicated gimmicks, only a fine set of musicians, a great fabric as a backdrop and the right amount of projections. Sure, her amazing talent as a composer seriously helps.
Wandl came out on the biggest venue that Europavox has to offer and made it into his cosy bedroom. Focused on his beats, stopping to go over to play the piano, singing a bit more, it seemed we were having a unique insight into the producer's daily life at home. What a great insight that was.
I also have to mention the slacklining man that kept falling during the festival — don't worry, he used safety equipment. Irish journalist, Patrick Conboy, told me; "he's here every year and he never makes it on the other side". I'm still trying to figure out if that's just funny or actually inspirational.
There were some great acts throughout the Weekend in Clermont-Ferrand. La Cooperative de Mai's facilities allowed for a wide range of performance styles of all shapes and sizes. Opening proceedings on Thursday with J. Bernardt, who had set the bar high in La Coope's main room. The Belgian and former Balthazar man sounded excellent and executed great showmanship.
Workshops throughout Friday and Saturday allowed for the partners and journalists to discuss a busy twelve months for the Europavox project. There were in-depth discussions about how to get bands more involved and what makes them standout out from the ever-growing crowd.
Romania's Moonlight Breakfast delivered electro-pop perfection on the Factory Stage Friday night, playing a number of tracks from their two albums.
Saturday had seen three great acts close the festival's regular activities. Performances that were great in the late afternoon and early evening included Témé Tan and after, Micheal Kiwanuka in the Poyldome Forum. While Shame were all sorts of crazy and fine exhibits of British garage rock in La Coope's Club, DBFC had us all dancing into the night at La Cooparative de Mai not long after.
Other highlights from the festival included a trip to the City's wonderful gothic cathedral, 'Let the Bands Pitch' sessions with Bearoid, The Noise Figures and more. Plus a mammoth and marathon finale from the headliner, Manu Chao, at the Stade Marcel-Michelin.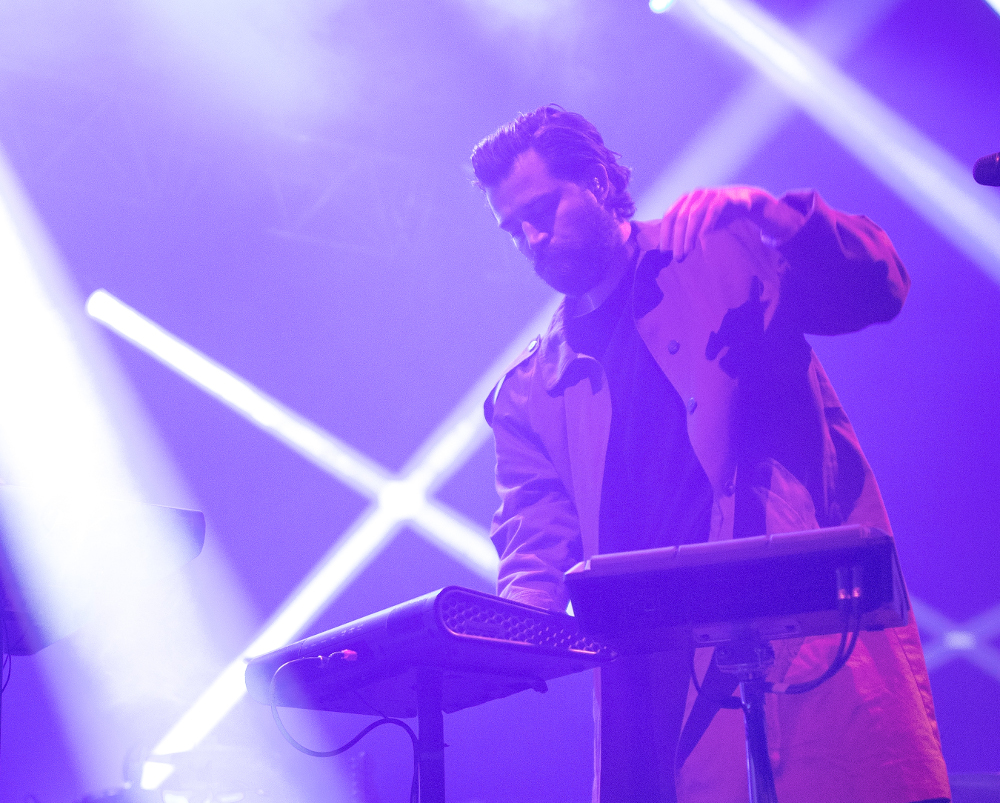 Témé Tan: he enchanted a large crowd using only a few small gadgets and his voice and of course charisma. What was needed besides his heart-warming, personal music was the supremely open-minded crowd of Europavox Festival.
St. Tropez: "Garage rock, OK, move on," I thought, but then stayed for the whole show. The secret: they obviously do it because it's FUN, but stop short of making it an ironic joke. Not as easy as you would think.
Lamomali: I went there to listen to Malian music, only to find a very French guy on the stage. It took a while to figure out that -M- was his name, not the title of the show. Anyway, some beautiful moments, lots of fun, sometimes bordering on the tasteless (like -M- donning his glowing glasses on Toumani Diabaté during a Kora solo), but that was part of the appeal.
Super Parquet: I've never seen a folk group that was so right in a line-up of electronic dance music. Trance indeed.
Meeting my colleagues at Europavox for the first time was really great too. People of the Universe, please, don't let music journalism die, because we are nice, funny people! (sometimes cynical, but that's part of the job description.)
My highlight of the weekend was Danish songstress Agnes Obel, whose headline set at La Coopérative de Mai on Friday night was a thing of wondrous beauty. On the same evening, Moonlight Breakfast performed on the Factory stage, with the Romanian soul-pop group clearly demonstrating they have the potential to do great things. Meanwhile, Shame's performance at Petite Coop will surely go down as an 'I was there' moment, with the UK post-punks' adrenaline-fuelled set culminating with singer Charlie Steen being paraded through the crowd.
Apart from the live shows, I enjoyed presenting 'Let the Bands Pitch' alongside François Audigier and the positive feedback received will hopefully mean it becomes a permanent fixture in the Europavox schedule.
And while the lack of sleep, early starts, obligatory beers and late-night concerts can all take their toll on the bodies of even the most battle-hardened music hacks, it was balanced by a well-timed group visit to a nearby spa on Sunday morning. Yes, it's a tough job, but someone's got to do it…
Charlie Steen and the rest of the five-piece from South London proved to me that rock & roll wasn't dead after all! Their intense garage-punk and stage presence made Shame the best gig of the festival. Steen was a sheer enigma. I´m definitely catching another show with those guys.  Seeing Boys Noize from backstage for a while was another highlight – the crowd was loving it, bouncing to his rave techno in the sweaty darkness. The chords had a bit of The xx about them – quite a lot actually. But that's not a bad thing, and Swedish Adna has a vocal that sets her apart from other singer/songwriters. Hushed melodic dream pop. Lovely.
Festivals are about the music, but when in Clermont-Ferrand – do what the "Clermont-Ferrandians" do I guess. Which seems to be going to festivals, because I didn't see many around anywhere else. I think that´s a good sign.  The people involved in Europavox were the best part of the overall experience; all around lovely and some even skilled meme makers as an added bonus. Don´t ask.
Michael Kiwanuka gave a masterful lesson of rock, with brushstrokes of soul but mainly of rock. A concert based entirely on his second album, a timeless masterpiece. He and the great band that accompanied made us levitate in awe. Echoes of Pink Floyd, Motown sound and hundreds of songs that in the hands of the British musician become more new and exciting than ever. It was a pleasure to check Michael's scenic mojo and his looseness to the six strings. A historical concert, and unrepeatable, a concert that would last in the memory of the attendees for years.
Chinese Man managed to have the 5000 capacity of the Polydome Forum dancing. Neither the youngest or oldest in the room could be prevented from being seduced by the rhythm of the French Collective.  Three DJs and three MCs, or what were the same set of hands that made the crowd feverish with an amalgamation of sounds from urban to rap and electro.
Above all the expertise on the stage that was exchanged with the delights of the public, the only downside was some overwhelming audiovisuals. However, each and every one of the audience enjoyed their music.
Agnes Obel managed to turn the respectful silence of the public into something beautiful and evocative. Her music left broken souls and hearts chilled from the emotion. Live, the audience enjoyed an excellent quartet of musicians and who with only a couple of weeks together took us to spiritual nirvana. Honestly, the closest I'll be to heaven were those moments when Agnes sat at the piano for two songs, but they were enough to justify the trip, even a lifetime. The musical arrangements as imaginative as necessary, made this woman a jewel that we must protect. Our words have left us….
Lamomali shouldn't work on paper, but oh boy, live it did. It was funny, emotional, well-crafted, far-out and captivating at the same time. I still wait for a collaboration like this in Austria to happen. To imagine 4.000 people would come to a concert of a major musical figure with a group from Ex-Yugoslavia or Turkey seems so far off (shout-out to Bilderbuch for bringing a Djembe player and gospel singers to stage though!), it makes we wonder in what of bubble artists live around here.
Lamomali was simply inspiring to see. On another note, I'm sure Kiol will be on everybody's list for their sheer dedication. Even on our way back home, in the RER in Paris, we turned our heads to make sure the musicians on the train weren't – once again – Kiol. At that point, we had already discussed Europe from lots of perspectives for hours. The spaces to do that properly nowadays are rare. Europavox is one of them.
In spite of their (let's be honest) rather lacklustre name, Latvian quartet Bandmaster is a surprise highlight you wouldn't expect, going by description alone. Hitting the stage in broad daylight, their house-party-with-a-hip-hop-attitude quickly gets you grooving and moving, and the addictive beats leave no doubt the group would tear up the midnight dancefloor in a sweaty summer club. The live act setup provides the spark that DJ sets often lack, with the action revolving around pixyish singer/dancer/hypegirl Zelma, who's, well, singing, dancing and hyping up the crowd as smoothly as any veteran pop star. Until the grand finale, when she's revealed to be a fierce battle rapper as well, busting out rhymes with her male counterpart. Unlike the singing, they rap in Latvian – but it f**king works. It's all in the attitude, to the point where I'll even concede that, though not the greatest, the group's name at least accurately reflects their skill level.

The personal best moment occurred thanks to a chance photo of Europavox boss Francois Missonnier's extremely excited face during the awesome Shame show. It didn't take long for his happy expression to become the centrepiece of a collaborative photoshop effort by our press group, with the real Francois laughing his ass off right along with us. Though the Francois meme was extremely amusing in itself, it showed the best aspect of the festival – once you're part of Europavox, you're part of a family.

For one weekend only, the little town of Clermont-Ferrand became a hub of unparalleled diversity. During the weekend Dutch, Turbonegro-wannabe rockers St.Tropez stole the show with some outrageous hair-raising shenanigans, and dirty-pop anthems. On a similar punk-rock tip, Born Bad, French outfit Frustration – a combination of Joy Division meets Black Flag – grunted their way through warming up before Shame, the proto-sweat producing, maniacal-punk act from the UK, whose stage-destroying live show utterly confounded the locals, and left everyone else in shock.
While not being lost in periods of Shame and Frustration, Clermont-Ferrand was able to provide a welcome reprieve with its numerous bars offering great selections of cheese, beer and some unnamed liquors purchased in dirty indie clubs at three o'clock in the morning. The things I'll remember from Clermont-Ferrand, the things I'll forget, and the things I'll try to forget.
Wisely selected Saturday night lineup at La Petite Coopé. Frustration and Shame: guitars can be still so powerful!
My personal top finding was Wandl. This guy is growing bigger. He is going to be big within his musical scene. in next few years. DBFC: these guys were working hard, released an album on a major label, playing music for grown-up clubbers, as they are musically experienced enough.
I also appreciate increased focus on building a professional community. Looking forward to the next year's edition!