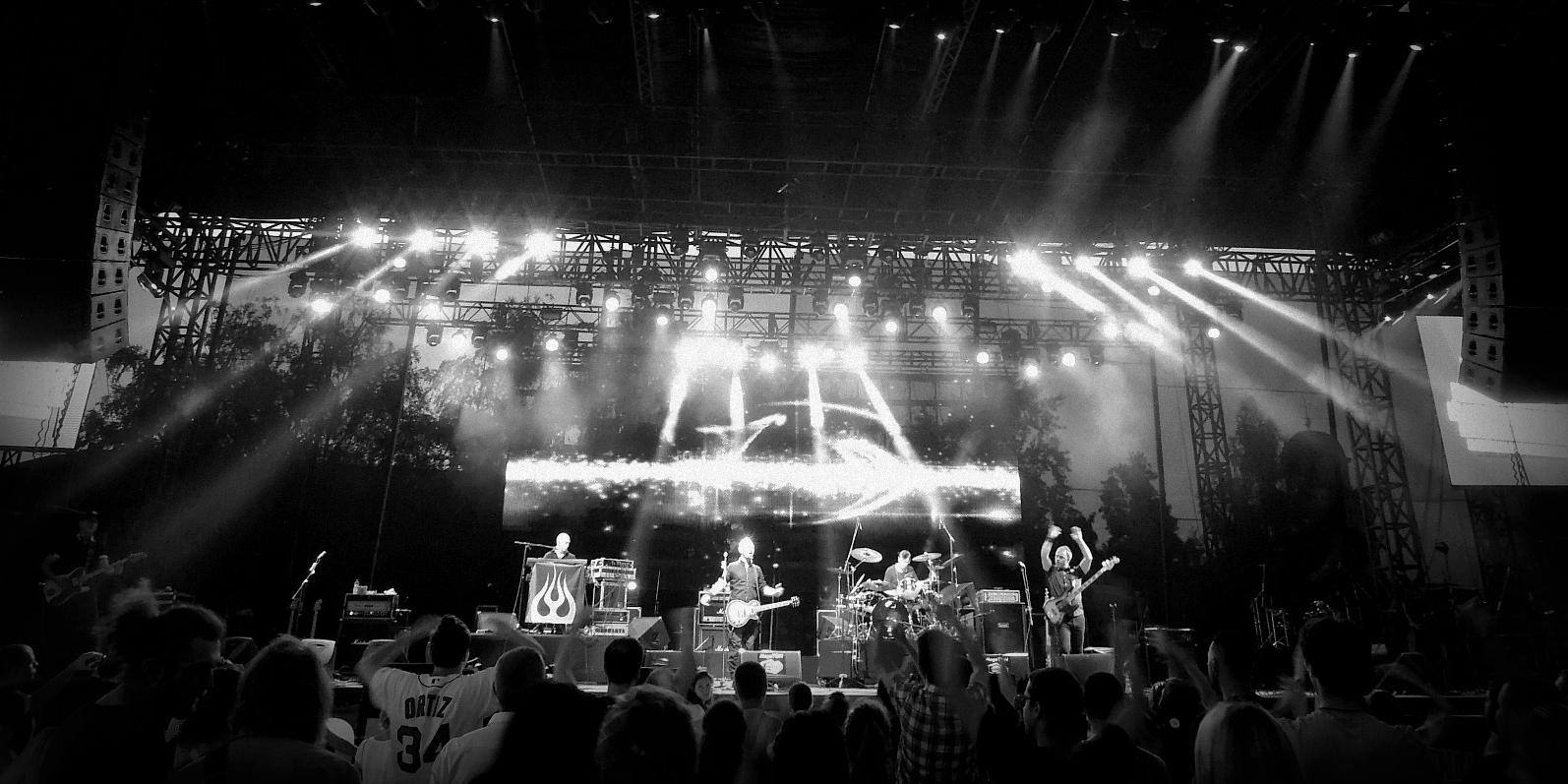 An introduction to the wild East and a few tips and tricks to consider when planning future musical outings, by MENT's Andraž Kajzer.
On the road from Ljubljana to Skopje
November 2016. We're in the middle of the MENTprizent tour with three Slovenian artists, on the road from Ljubljana to Skopje in the name of the MENT Ljubljana festival. After our shows in Zagreb in Croatia and Pecs in the south of Hungary, we finally arrive in Belgrade. The group of three bands in two vans is exhausted, but the surprisingly strong sun acts as an energy booster. Well, that and rakia, the secret sweet poison of the region.
Belgrade, with two million people, is nowadays the capital of Serbia, but it used to be the capital of what was once known as Yugoslavia. A story with a sad ending, but let's hope that with a new page in history and a bright future ahead. Yugoslavia was the joint country of Slovenia, Croatia, Bosnia and Herzegovina, Serbia, Kosovo, Vojvodina, Montenegro and Macedonia, a region which is nowadays home to more than 20 million people.

20 million people, and some differences
20 million people is quite the number, but being on the road provides a clearer view. The countries have differences, of course – not only in the attitude, atmosphere and level of professionalism in the music business, but also economy-wise. For example, while bands in Slovenia or Croatia can sell CDs at concerts for 10, 12 Euros apiece, the price is around 4 Euros in Serbia and Macedonia.
Geographically, Slovenia and Croatia can be the perfect link between Hungary and Italy or Austria, while the entire ex-Yu region leads to Romania, Bulgaria, Turkey and Greece. But all-in-all, there's quite some touring to do. While it seems Serbia, Croatia and Slovenia are the most open to international touring, there are also local scenes and regular festivals in Macedonia and Bosnia and Herzegovina. This doesn't mean there aren't any events in Montenegro and Kosovo, but there are definitely fewer. Overall,  if you're flexible with fees and conditions, there are loads of possibilities, and in return, you can count on crazy adventures and warm hospitality.
What's the festival scene like?
Major bands usually don't play many shows in the region. The main cities where they perform are Zagreb, Belgrade and Ljubljana. But of course there are festivals, and the ex-Yu region is really busy with them – especially in the summertime. The big names nowadays are the pioneering EXIT festival in Novi Sad, which has spread to Montenegro and Croatia in recent years, and INmusic in Zagreb. But every country – sometimes it seems even every city – in the region has a festival scene, which might be a good way to start introducing your band to the local crowd and promoters.
It will take some time to find the one that fits you best, but I bet there's a festival in the region that will prove to have been tailored to your band. Genre festivals are strong in Slovenia, with MetalDays, Punk Rock Holiday and Overjam Reggae Festival, and this vibe continues through the region, while electronic music represents a huge piece of the Croatian festival pie. Festivals such as Outlook and Dimensions are definitely putting the Croatian seaside on the map for fans of electronic music all over Europe. Skopje in Macedonia hosts the Taksirat Festival, which focuses on different-sized bands throughout November, as well as hosts a small music conference, Pin.
In addition to MENT Ljubljana in Slovenia, Belgrade recently debuted its own music conference in March. Kontakt's premiere was quite a success, focusing on the region and presenting the lively festival scenes mentioned above. Such conferences, intertwined with live music, are certainly one of the easiest ways to penetrate the scene and get to know the right people.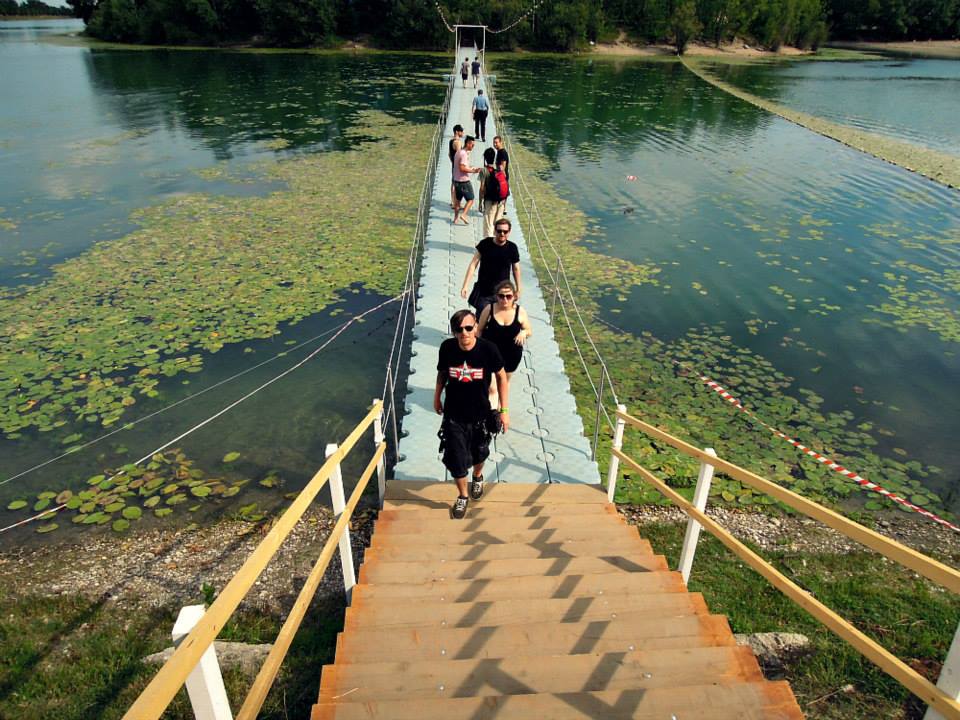 Does it cost a lot to tour?
Let's get back to the basics. While festivals might be a really good way to get into the market, groundwork at venues is usually the way to go. For a touring band from the EU, starting in Slovenia and Croatia (both EU members) will be a bit easier, simply due to the lack of the need for an ATA CARNET. ATA what? "The ATA Carnet is an international Customs document that a traveller may use temporarily to import certain goods into a country without having to engage in the Customs formalities usually required for the importation of goods, and without having to pay duty or value-added taxes on the goods."
Translation: you have to get all of your backline inventory numbered, valued and signed in and out at every border. This will cost you around 100 Euros per year and quite a few nerves. At the MENTprizent tour, we were lucky enough to fill out the ATA Carnet properly, which still meant around 30 minutes extra at every border. But when one of the bands went back to Belgrade a few months later, they couldn't get their equipment through border control as their Carnet didn't match the equipment they had exactly.

Concerning smaller gigs of up-and-coming acts, contracts usually won't be the first thing that comes to mind, but of course, there are contracts, taxes (depends on the country) and copyright societies. Unfortunately, most of them don't have the best reputation, which seems to be another thing common to the region. Another thing worth mentioning is mobile roaming, which is simple and accessible in the EU, but apart from Croatia and Slovenia, be careful with the usage. I was kindly reminded about our November tour a few weeks later when the mobile phone bill arrived and I discovered one text can cost you 40 cents.
Volume limits aren't common at indoor venues, but might be enforced at outdoor events – very strict ones, for that matter! There's also the never-ending story of curfews, depending on bar policy in the country and, of course, the neighbours.
Where and when to play?
While it seems that bigger cities should be the main target, it's sometimes much easier (and appreciated) to come and play smaller ones. There usually isn't much going on in the town, and the people running such concerts are simply music fans who are really focused on the gigs they promote. The downside is that most of the smaller towns will hold concerts only on weekends, which makes your life much harder when planning a tour. Even the biggest bands in the region mostly play weekends in these places, as that's just the only way to go.

The concert schedule is most packed in the top touring seasons, October to December and March to May. Most of the venues do operate 10-12 months a year, with the trickiest being December and the summer, which is as mentioned before, pretty full of festivals of all kinds.

How do you find the right audience?
Loads of agents might think that a Pitchfork push and a slot at a few Western festivals make you instantly famous worldwide. Sorry, it doesn't always work that way. Of course there are music fans who follow numerous foreign media, but when you're serious about touring the ex-Yu region, please do your homework. It won't only help you later with the booking, but may also lead to advance invitations, and it can also be a great source for finding active venues, regional bands and festivals. Croatia is probably the richest when it comes to music media.
Definitely check Ravno do dna, Muzika.hr, Terapija.net, and Radio Student. Serbia is more fragmented, but Nocturne magazine, Balkan Rock, Treči svijet and Pris are open to different popular and alternative music styles. Slovenia is home to Radio Student, a legendary alternative radio station, while your go-to national radio there is Val 202. It seems that online media are on a bit of a decline in recent years, but do check out Rockonnet and Rockline.
As far as I know, there isn't any company that would do PR for the whole ex-Yu region, but there are labels working different parts of the territory, as well as agencies such as LA, which provide different services – combining promoting, PR and band management. Actually, that's the way most people and agencies operate in the region – working in all fields, focusing on different levels, and acting as an endless link to others.
What about getting gigs?
Ready for booking? Let's go. If your act is still unknown in the region, be open and willing to various options. Door deals are still common for smaller gigs, and playing with local acts can help a lot when it comes to drawing a larger audience.

As far as booking goes, pretty much anything can happen. Starting six months in advance would be very smart, but some manage to get a few dates together with only a month or two on their hands. Local or regional partners can work well, but so can a joint tour with a regional act. There are managers acting as agents of certain acts in the entire region, but mostly you'll have to rely on local promoters.

Namedropping all the well-known companies in the music business won't be of much help, as finding the right people that suit you makes much more sense than sending loads of dead-end emails. It's how we made it to Zagreb, Belgrade, Skopje and Niš with the MENTprizent tour. Get to know the right people, help them understand the whole picture and let them become a part of your story.

See you on your tour!
Pictures (c) Andraž Kajzer