Neuigkeiten
---
Kimberose' "made in France" selection ; get to know this MMETA nominee !
Gesponsort / 5 min read
---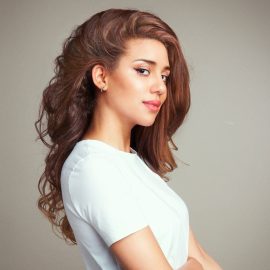 As it does every year, the Music Moves Europe Talent Awards recognize emerging European artists that represent the sound of the present, and the future, on the international scene. At Reeperbahn Festival the list of nominees for 2020 was unveiled. Today we invite you to discover Kimberose 👇
So young – 28 years old – and already described as a queen of soul! After the success of her first album Chapter One, Kimberly Rose Kitson Mills and her group Kimberose have just been nominated for the Music Moves Europe Talent Awards 2020. The singer-songwriter agreed to an exclusive interview to talk about her favourite made in France tracks. Among her selections are Serge Gainsbourg and Jacques Brel, who both bring out her sentimental side.
Find out more about Kimberose and other "Made in France" nominees on whatthefrance.org !
What The France is a recommendation brand created by Le Bureau Export to shine a light on the finest music made in France.