Neuigkeiten
---
Legacy: Kruder & Dorfmeister, Vienna's gold
5 min read
---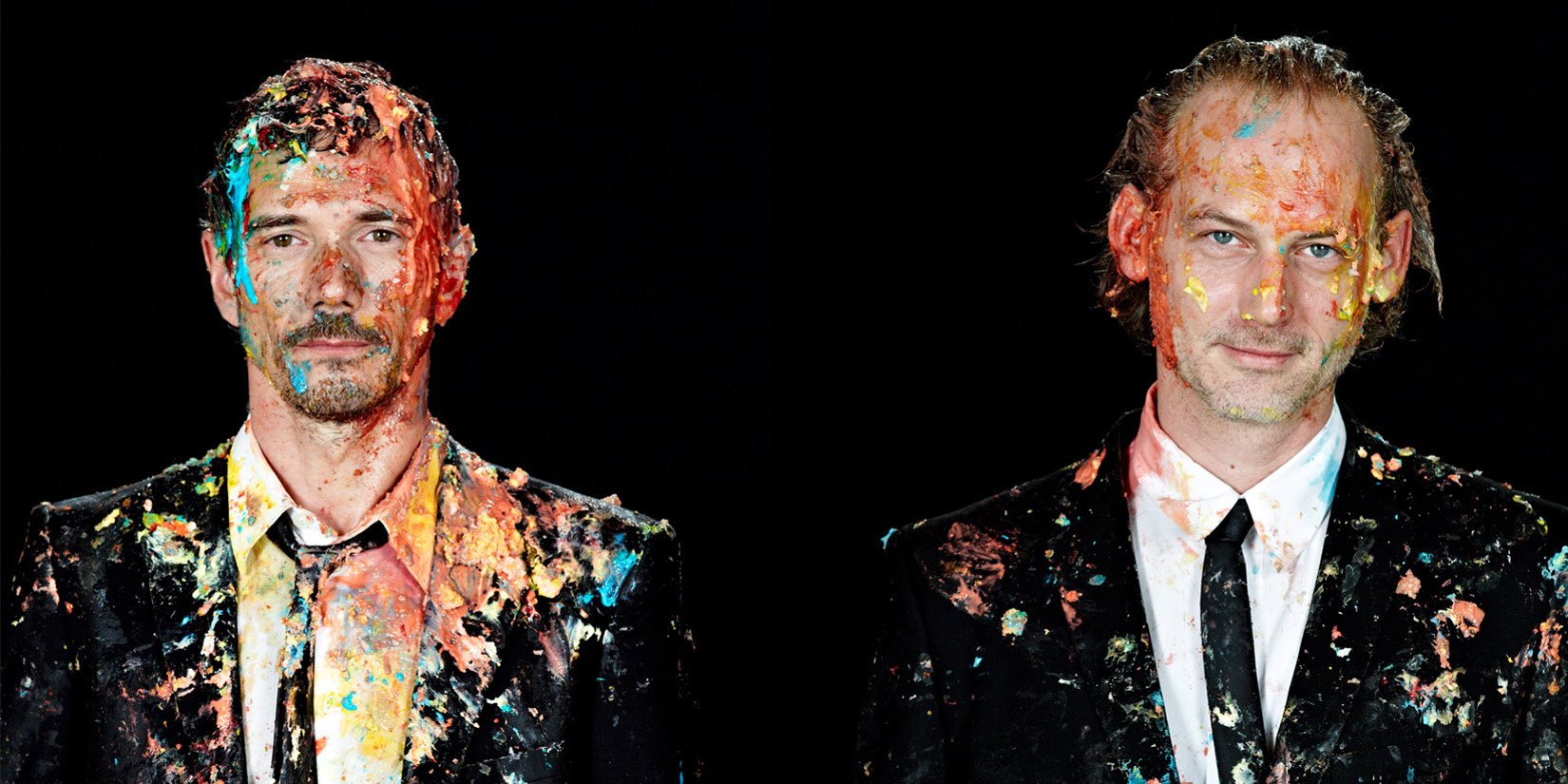 K&D are the biggest contributors to Austrian pop music, aside from Falco. But what's their legacy and where's it evident today?
Downtempo isn't really something music nerds rave about in their Best-of-the-'90s lists or in hidden gem articles. But 20 years ago downtempo was actually a big deal and Kruder & Dorfmeister were one of its most acclaimed acts. Sure, hip hop made the most prominent use of sampling, but it was downtempo which really pushed the boundaries when it came to intertwining genres. It added new, slower grooves into the equation. It made the DJ mix an art form in its own right. And it got deep as fuck.
The sound of a new Europe
Peter Kruder and Richard Dorfmeister met in 1991, a year when, for the first time in decades, Vienna didn't feel like the dead end of Europe. The Iron Curtain – with its frontier located just 30km from the Austrian capital – had been torn down two years prior and the UN had recently established a permanent office in the city. And out of a small studio, K&D pushed downtempo further. They clearly didn't invent the style itself, as acid jazz and trip hop had already been around for quite some time, but they unearthed a new elegance and technical perfection within the genre.
Far from sounding mechanical, their arrangements felt more like the work of a small orchestra with all the gimmickry of the day, utilising smooth synth pads, vocal samples from across the globe, and obscure instruments like harmonicas, güiros and huge echo chambers. Since the early '90s samples had to be legally cleared, therefore digging for 'free' music developed as a discipline in which they both excelled. K&D delved into numerous genres, including dub, drum'n'bass, breakbeat and bossa nova, interlaced them with all the smoothness of Roger Moore's cat, and created a very international sound which fitted perfectly into an era where the western way of life had won over the old Eastern Bloc.
https://www.youtube.com/watch?v=ct3HIMPxUK4
The birth of the remix series
In 1996, K&D's DJ-Kicks mix album sold over a million copies – the main reason the DJ-Kicks series became so successful. Other outlets like Fabric, Fact Mag, Cocoon, Berghain, Resident Advisor and BBC's essential mixes followed in its path. K&D went on to remix superstars like Madonna and Depeche Mode. Others, like U2 and David Bowie, requested remixes but were declined. In interviews, Kruder & Dorfmeister emphasised how Vienna was an important source of inspiration and they compared themselves to the likes of Schubert and Mozart. For the first time in almost a century there was music of international significance with Viennese roots.
The duo also placed a spotlight on the city's music scene, such as in a coverstorsial article in The Wire in 1997, which brought attention to the likes of Fennesz, dZihan & Kamien, and Radian. Kruder & Dorfmeister never released a studio album on their own, even though a handful of unofficial copies exist, because they deemed it wasn't good enough. But they did go on to release a collection of their own remixes: The K&D Sessions. Its sound easily stands the test of time. Both Kruder and Dorfmeister went on to work on solo projects and other collaborations. Today, they almost never play together, with Richard Dorfmeister having moved to Zürich, with the rare exception of a gig in March to celebrate receiving a shiny golden medal from the city of Vienna to acknowledge their cultural impact.
Downtempo today
Today, it can be hard to recognise the sonic legacy of the duo; remixes and DJ mixes as art forms in their own right have become all too common. Slow and dope grooves are still quite popular, from balearic house to alt R'n'B and cloud rap, downtempo has expanded it's range. Thus, Allmusic.com lists albums by Caribou, Banks, Jon Hopkins, Apparat, Jamie Woon and Rhye as downtempo highlights. Fellow Austrian Parov Stelar is also on there. Naturally, to tie all of this directly to K&D would be quite a stretch. But the duo from Vienna had a huge impact on the genre and their sound defined one of its peaks.
The legacy in Austria
Aside from the aforementioned Parov Stelar, there a couple of renowned Austrian artists linked to K&D. Dorian Concept is perhaps the most prominent among a handful of artists whose roots can be traced back to Viennese label Affine Records. For almost 10 years they all made quite a buzz: the DIY-jazzy keyboard-wizardry of Dorian Concept, Cid Rim's high-energy drumming and knob-twitching, Ogris Debris' smooth chords, Wandl's virtuoso sampling. All of them can easily transition from mellow to gritty. And there's also Klangkarussell. Their hit single 'Sonnentanz' soared to the highest regions of the charts in Germany, the UK and Austria. And guess what? It featured vibraphone, flute and woozy chords, which were also basics components of many K&D tracks. It's hard to deny the similarities. Drum'n'bass, too, has always been a staple of the Austrian music scene, even if it's rather isolated from other subcultures.
The legacy of Kruder & Dorfmeister is quite diverse. You can hear it in the proverbial elevator, in malls, bars, boutiques, even while sipping coffee in a café on a Sunday afternoon. As such, a common criticism is that downtempo isn't serious enough and is merely atmospheric music, not as profoundly authentic as indie rock or gangster rap. However, firstly, like with ambient music, public places and the people there deserve better music, too. And secondly, the actual usage of music doesn't really demean the music itself. Like, remember when bomber pilots in Iraq used to listen to The Clash's 'Rock The Casbah' and even Joe Strummer cried? Yeah, just like that.