Neuigkeiten
---
MEDIMEX 2019, 5 - 9 June, Taranto: the full Festival line-up
Gesponsort / 5 min read
---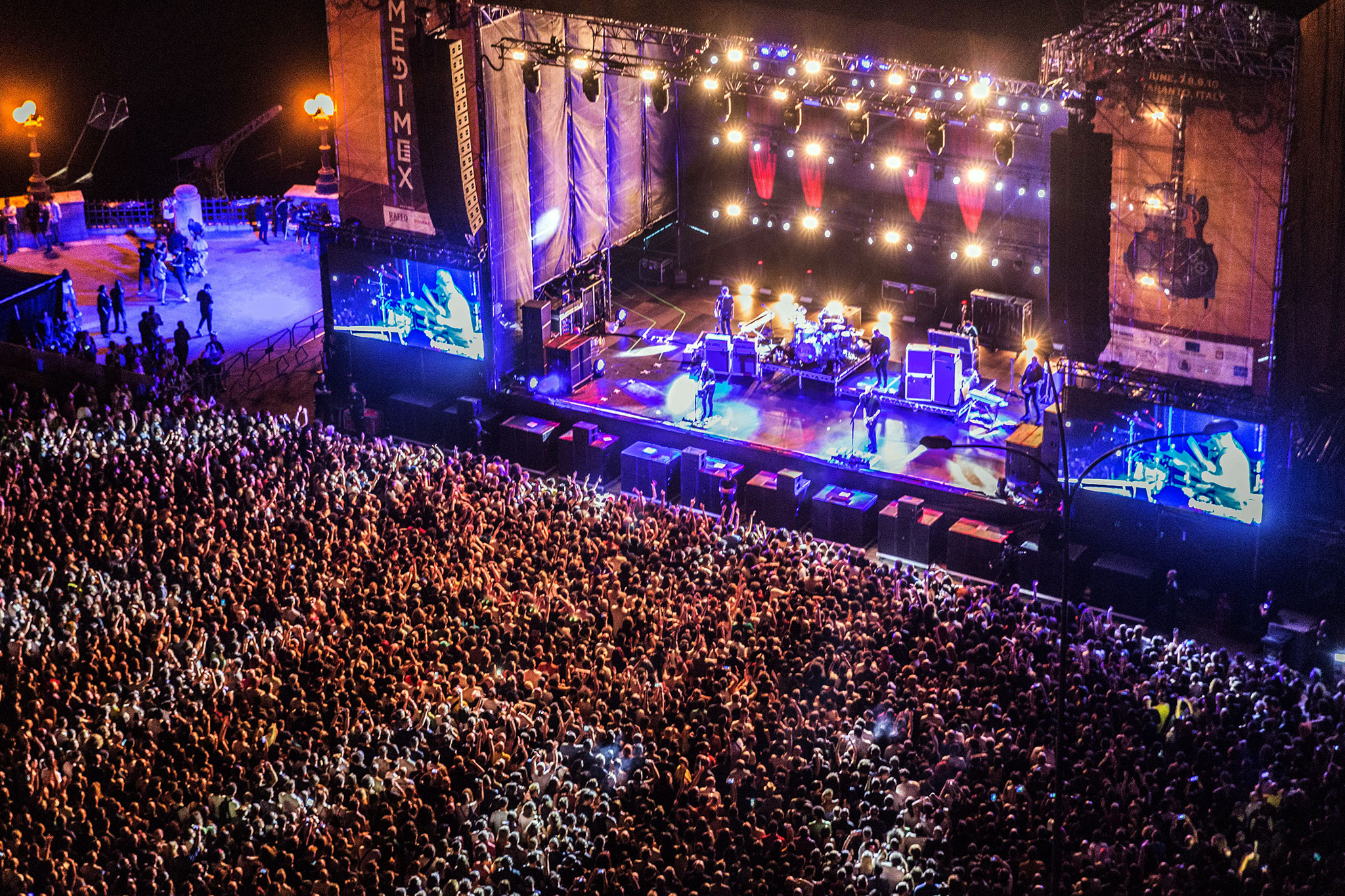 Here is the full line-up of live shows scheduled from June 7 to 9 June at Medimex 2019, the International Festival & Music Conference promoted by Puglia Sounds in Taranto. The announced headliners Cigarettes After Sex and Editors (June 7), Liam Gallagher (June 8) and Patti Smith (June 9), will be joined by the following artists to open the concerts on the MEDIMEX main stage on the Rotonda del Lungomare: Julielle on June 7, Joy Cut and King Hammond & The Rude Boy Mafia on June 8, and Kalàscima, on June 9.
New this year, the stage of Villa Peripato will host two evenings of free concerts: on June 7 Clock DVA, Il Giunto di Cardano, James Senese with Napoli Centrale and Ensi with Johnny Marsiglia, while Gio Evan, the Woodstock Special Project Band, La Municipàl and Asian Dub Foundation will perform on June 8.
The complete MEDIMEX program also includes the photografic exhibition : Woodstock & Hendrix: THE REVOLUTION, of Baron Wolman and Donald Silverstein, DJ sets, the Medimex Music Market, screenings, meetings with the big name of the Italian music, a Songwriting Camp in collaboration with Sony/ADV, music training and professional workshops and networking events.