Neuigkeiten
---
No more heroes: the odd unions of music and politics in Poland
5 min read
---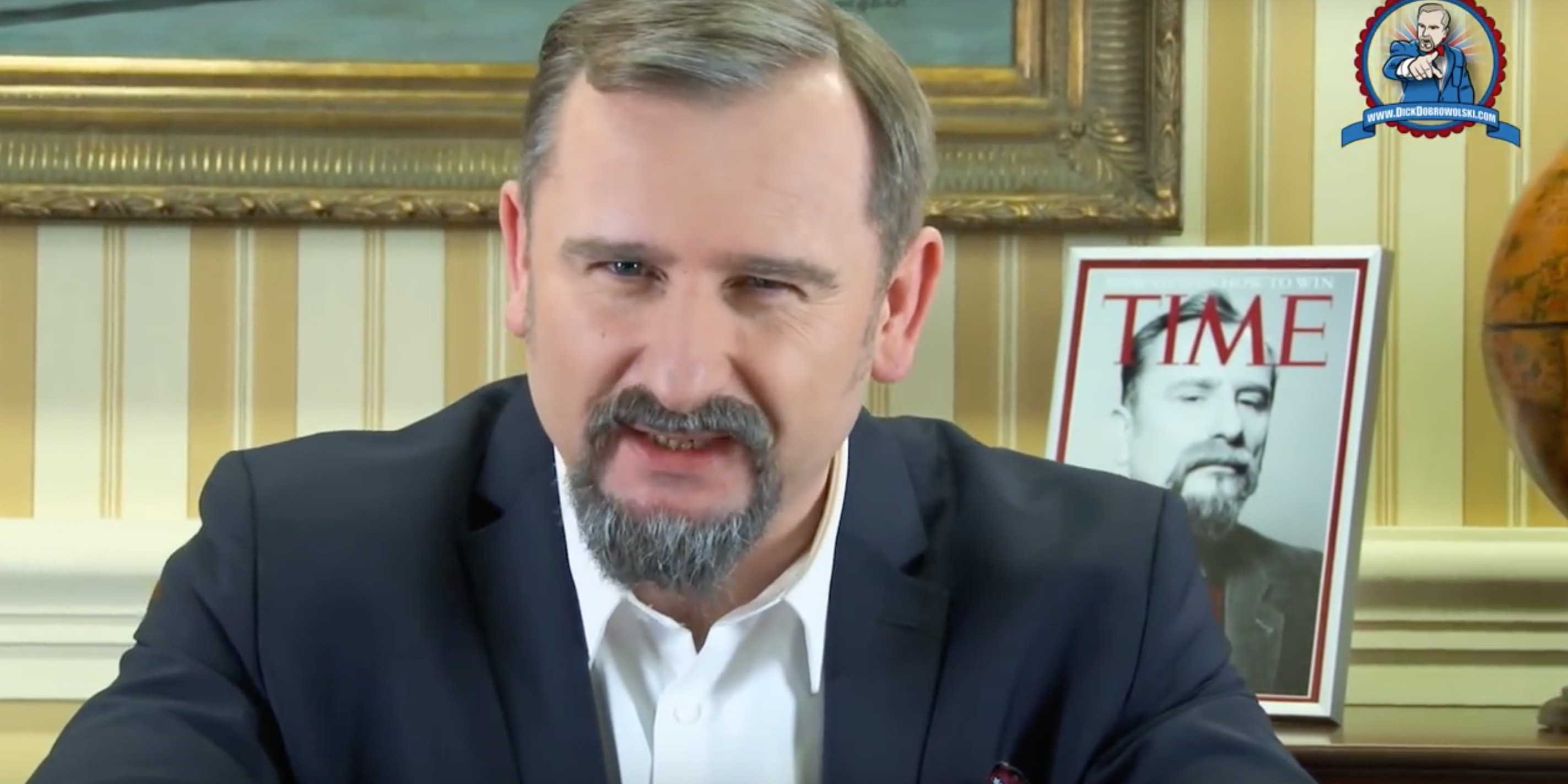 Poland's modern history is already very turbulent, and it will stay unstable in the upcoming years. That's why this country needs a new generation of musicians, who will be able to describe the political changes and express social sentiment.
A strongly divided society
Last autumn marked the first year since the right-wing Law and Justice Party (PiS) won the parliamentary election with a majority of the votes and formed the government by itself. With the Polish president, elected two years earlier, also hailing from PiS, this conservative, Eurosceptic political group took full control over the country, after eight years of governance by the liberal Civic Platform (PO). Opinions on the introduced reforms and the new directions for the future are mixed. PiS supporters are satisfied with the pro-social and pro-family agenda, with the resistance against European governance and the promotion of patriotic values. Meanwhile, the opposition is critical of the mass layoffs in state institutions and national media, the long-lasting conflict regarding the Constitutional Court, and the strict restrictions on abortion. In the final tally at least one thing is certain – for the first time since the end of communism, the Polish society is strongly divided and antagonism between different social groups is clearly visible.
The autumn anniversary happened to coincide with the release of highly anticipated albums by the two oldest Polish rock bands. Kult and T.Love have been part of the scene since the late 1980s, when they launched their careers at the legendary punk festivals in Jarocin. Later, in the 1990s and 2000s, they managed to stay independent during the expansion of the commercial market, while remaining successful and continuing to attract younger audiences. Their frontmen, Kazik Staszewski and Muniek Staszczyk, became the most influential Polish songwriters, as they were able to reach listeners of every generation with their simple message of discontent with the world around them.
However, on their latest releases, Wstyd (Shame) by Kult and T.Love by T.Love, their art of expression failed completely. Judging by the opinions voiced in the media, both frontmen are heading in different directions – Kazik is getting closer to the conservative worldview, while Muniek retains a liberal attitude. Unfortunately, they weren't able to take one side in the conflict or touch on burning issues, such as the difference between patriotism and nationalism, in their lyrics. Instead, they ambiguously reflect on the polarized opinions of both political groups, and describe scenes already well-known from the media.
Breakthrough
The most recent elections were ground-breaking for the music scene for many reasons. While the biggest rock bands suddenly lost contact with reality, another rock musician, Pawel Kukiz, succeeded in bringing his political movement Kukiz'15 into parliament. In the 1980s, Kukiz also performed in Jarocin with Aya RL and Emigranci, and established the controversial punk band Piersi (Tits). In the 1990s and 2000s, his band became kitschy and irreverent, and made it onto commercial radio playlists. In recent years, Kukiz started his solo career, coming back to his punk and rock roots to criticize the liberal government and mass media propaganda, to expose corporate corruption, and to attack former communists.
The main reason for his ideological transformation was dissatisfaction with the reign of PO, which he identified with the establishment and accused of ruining the economy, impoverishing the Polish society and favouring the European Union issues over Polish interests. With his old anti-system attitude, he managed to capitalize on social disappointment and found himself on the same side as PiS, promoting a conservative, Catholic and nationalistic agenda. However, he keeps distancing himself from the "establishment" by calling himself an "anti-system candidate" and avoiding calling Kukiz'15 a party.
His association's ideas were so loose in the beginning that they attracted very different people, all keen on fixing the country. They included numerous representatives of far-right organizations, but also the well-known Polish hip-hop pioneer Piotr Marzec. Under the moniker Liroy, he brought gangsta rap to Poland in the 1990s, then later got involved in making porn and promoting gambling. After being elected to parliament, he promised voters he would legalize marijuana – this was also his main postulate four years earlier, when he joined the populist left-wing party Ruch Palikota (RP).
Old power
The political careers of Pawel Kukiz and Piotr Marzec, but most of all the success of PiS, couldn't be ignored by other older artists. For many years, Zbigniew Hołdys, former leader of the successful 1980s rock band Perfect, was an active, controversial political commentator. In his columns in magazines, on TV or in internet comments, he criticises right-wing parties for their populist slogans and aggressive language. His opinions are often emotional and exaggerated, but he's trying to continue his mission from communist times as a rock musician defending democracy.
Another artist specializing in commenting on politics in media is Skiba, the leader of satirical punk band Big Cyc (Huge Tit), which managed to break through to the mainstream in the 1990s. Before that, he was a member of the anti-communist underground art movement Orange Alternative, then later he was involved with anti-fascist activists. His band has been mocking politicians with simple and absurd pop punk songs, regardless of their political leanings. However, their most recent release Czarne słońce narodu was darker, more direct than usual – and didn't reach a broader audience.
Another interesting example of a musician focused on the state of the country is Maciej Malenczuk. In the 1980s and 1990s, he was a street singer, poet and provocateur, then headed alternative rock bands Homo Twist and Pudelsi, then finally he became a pop star. His usually sarcastic lyrics generally deal with life in Poland, but he also wrote the only two successful songs about politicians and their behaviour in recent years. Although he hasn't declared support for any political option, he's started to personally attack the leader PiS in recent interview.
New Power
In general, it seems like most Polish musicians can't cope with the sudden transformation in an artistic way. During communist times, the enemy was obvious, the message in the songs was simple, and the only difficulty was to hide it from censorship. With the establishment of the democratic state and the arrival of capitalism, artists were no longer interested in expressing personal views or popularizing ideologies. Instead, they focused on their careers. Therefore, for a quarter of a decade, they didn't develop a contemporary language to communicate serious issues to the audience, and only the political discourse derived from punk remained – either strong criticism or simple satire.
However, there's a new generation of artists eager to express their opinions through music in a different way. Especially popular are the liberal views of two female singers. Maria Peszek is trying to combine a more artistic approach with straightforward lyrics, while Gaba Kulka is more poetic and personal in her songs. Both of them have a theatrical and lyrical background, but on their latest records, they don't try to hide their views behind the mask of art. Instead of attacking parties directly or criticizing politics in general, their songs represent a feminist approach, by pointing out the exploitation of religion by the government and by defending the freedom of the individual.
On the other side of the barricade, conservative values are nurtured by rappers such as Tadek, who pays tribute to Polish heroes, or Toony, who criticizes the refugee crisis. Both of them made a significant shift in their careers, as they're both originally from the hardcore and gangsta rap scene. Tadek is the son of a member of the Solidarność and sings about forgotten members of the anti-communist Polish resistance movement. This used to be a rare topic, not very present in the mainstream, but for the current government, supporting such activism is an important part of the so-called "politics of memory". Toony, meanwhile, spent most of his life in Germany, where his affection for the homeland and Eastern European grew constantly. When he came back to Poland, he was frustrated with the liberal western society and started to warn against the so-called Islamization, just like PiS.
These artists still need time to develop their individual styles, and they'll have to prove what they really stand for in upcoming years – even though their careers will probably be shaped more by the unstable situation in Poland than by themselves.