Neuigkeiten
---
Online Radio: Has internet killed the radio star?
5 min read
---
Nope. Just like video, it transformed it.
Online radios have a big impact on music culture in Europe and the rest of the world, as well as on their immediate communities, as places where people can gain a foothold in the world of music, express their personal taste in a free-format environment and even publicize their own productions. But how does this work? And, more importantly, what is the future of this medium?
In the comedy film "The Boat That Rocked" (2009), Richard Curtis captured the golden era of pirate radio and how it became a symbol of liberty which bloomed in the mid-60s to early-70s, in an effort to allow commercial radio to be licensed onshore. Since then, of course, much has changed. No more pirate radios bobbing about in the North Sea or fixing illegally FM aerials on the rooftops of buildings all around Europe. Apart from internet radio stations, today's radio rebels broadcast from record shops, pubs and even their bedrooms, gaining a global online audience and — what a progress! — working within the law.
GOOOOODMORNING INTERNET! ("ON AIR" WITH GONESTHEDJ AND XANTHE FULLER)
In its golden age, radio was the dominant medium for music discovery — from the new hits to the back catalogue. Since then, radio's relationship with the music industry has changed dramatically; and now it exists in a sea of online options and alternatives for the enjoyment of music.
"As a DJ/podcaster, online radio is the best way to connect and share with people all around the globe. My weekly radio show is a trip from jazz to house, hip-hop to broken beat and worldwide sounds. No boundaries, just good music", says GonesTheDJ, a French DJ and producer who now celebrates 30 years behind the turntables. His GhettoBlasterShow was last year's Mixcloud's winner in the 'Funk / Soul' category. "Beyond the likes and comments posted on the show, to win helps highlight and reward all the work that requires the realization of it. And once again it reinforces the connection with the listeners worldwide", he continues.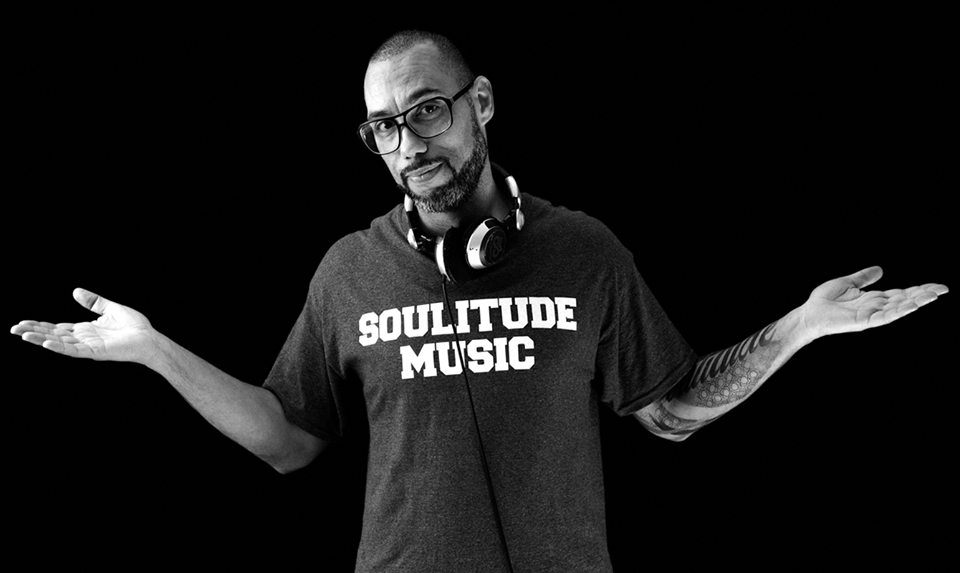 Indeed, online radio has an extended reach. Since you have the ability to record the MP3, you have an added advantage over traditional radio. Traditional live radio may be broadcast only once. However, internet radio is usually streamed on-demand, which means the listeners can tune in whenever they like, share with others, or listen more than once. You can even create a podcast of your show that can be downloaded for listening while commuting to work, in a waiting room or while exercising. The potential reach of online radio grows exponentially with each of these possibilities. But what does the future of online radio, and podcast, holds for the listener? "More diversity and quality proposed with more and more powerful broadcasting tools. And it may be the hope of having a real professional recognition for content producers", Gones answers without hesitation.
The booming of online radio is leading to the radio's reinvention and Gones agrees: "Yes, I'm sure of that. The competition is huge and to continue to exist they must deal with it. Now, most radio stations broadcast their shows online and add live streaming video. And as in any good recipe for success, you need good ingredients in online radio, as well. Have an original and qualitative musical proposal, be rigorous and above all: take pleasure in doing it".
Mixcloud is one of the major music streaming services that has put radio on the spotlight and has become home to shows from numerous radio stations and online channels that often use the platform as a base for their on-demand output, while also allowing bedroom DJs and presenters to become online broadcasters. Xanthe Fuller is Mixcloud's Head of Community. Her role involves working with influential curators to maximise their reach, encouraging new and influential curators to join in, as well as brand partnerships. It goes without saying that we asked her about online radio and its future.
"Online radio is thriving like never before, it is happening all around the world, we're seeing an increasing amount of stations being launched in various countries, allowing the most diverse curation locally and globally. That is the reason we started the Mixcloud Online Radio Awards; we wanted to celebrate the best independent online radio and to provide an essential platform for presenters, DJs, stations and Podcasters. We enjoy showcasing as much incredible and diverse online radio as possible, and the response every year is overwhelming", Xanthe says.
More and more young listeners are finding radio stations through a click of the mouse or the automatic download of a podcast. But what are they looking for? "I think young people are turning to online radio because that is where they find the most exciting, fresh talent and music." she replies. "Online stations are great because presenters are often less polished and there is more musical freedom. While that rawness is part of the appeal of online stations, the ones that do well also make sure the production around the shows is of a high standard and the presenters are as professional as possible. If I was to give advice to stations, I would suggest they invest in good quality equipment so the audio quality is good. For the presenters I would recommend preparing your shows but not scripting them word for word as that sounds unnatural. The real key when you're presenting a show is making it feel to the listener like it's just you speaking directly to them".
THINKING OF BROADCASTING ONLINE? THIS IS HOW TO DO IT.
With online radio, you are not limited to one geographic area or dependent upon syndication partners helping your show to be heard. It can be heard all over the world. And let us not forget the cost effectiveness of online radio. It is much cheaper than its AM/FM counterparts, since platforms allow users to create a radio show with professional services for a small fee. It does sound great but there are some basic elements that make it workable.
Decent hardware and software. It all starts with a computer, a reliable internet connection, content (like music or pre-recorded talk shows) and a good microphone if you're planning on broadcasting talk shows or interjecting comments between music. When your stream arrives at the server it is managed and dispensed to the appropriate channels; for example, a website player or a mobile app.
Automated vs. live broadcasting. Do you want to set up a playlist, hit the "broadcast" button, and then do whatever you have to do along your day? Or would you prefer to broadcast live? You can do both, but make sure your provider is capable of whatever you choose.
Total listening hours. Many providers cap your number of hours based on your paid plan. For example, if you have 40 listeners and on average each of them listens for 45 minutes, your TLH would be 30 (Number of Listeners x Average Minutes Listened / 60 minutes = Total Listening Hours). Keep in mind that most providers have different levels of TLH for you to choose from.
Licensing. Depending on the type of content you're broadcasting (music, talk shows, etc.) you may need a license to use copyrighted material. The rules vary from country to country and, usually, they depend on the size of your station, upping their licence costs when your listener base starts to grow.
Monetization with ads. You can lower your bill with your provider from commercial ads playing on your radio station. If you prefer to have no ads, or even bring your own ads, you need to find a provider who can accommodate that.
Free advertisement. Since many of the platforms available offer built-in audiences, you have the added advantage of free advertising. Besides your own advertising plan, you will naturally gain listeners who are tuned in to other shows similar to yours and stay around to hear other shows.
Distribution. How will you get noticed? Do you want to promote your show/station yourself, or would you benefit from the service provider pushing your content out to appropriate audiences? Once you've got this sorted out, you need to hit the promotional trail on social media, setting up a social media account on Facebook and Twitter.
ONLINE MEDIA USAGE & REVENUE – STATS & FACTS
In the times of the internet and worldwide networking, online media are increasingly important. However, measuring internet listenership is a real challenge due to the methods used to assess online listenership, which have no resemblance to how over-the-air audiences are measured.
Notwithstanding, the 2015-2018 data collected from various sources indicate some important trends and forecasting on internet radios. According to a survey conducted by Statista in 2016, with the progress of digital audiovisual services such as YouTube or Spotify, streaming and the downloading of online content is becoming more and more popular. The same source's data from May 2017 points that more than half of respondents in the United Kingdom have used YouTube in the first trimester. To access online music, Europeans preferred to use sharing websites more than professional streaming services in 2016: 34 percent of the population aged 15 to 24 years listened to music uploaded by individual users, artists or companies, whereas 27 percent of individuals in this age group consumed music content via free or paid professional websites. Approximately half of surveyed individuals said that a streaming service has to offer good quality. A poll conducted in the Netherlands in 2015 found that almost a third of the population used Spotify for listening to music and therefore it was the most popular music streaming service in the country. Google Play Music and Deezer ranked far behind, second and third respectively.
Online radio streaming is gaining ground in Europe and, mostly, in the United States. According to Morgan Stanley data from 2017, 65.85 million Americans used such services monthly in that year, on average tuning in for 14 hours 39 minutes every week. A 2016 survey conducted by Statista showed that Facebook users in North America spent an average of 45 minutes listening to online radio daily in the third quarter of 2016, while in Europe, they spent an average of 29 minutes daily.
As online media has become increasingly important, the radio industry has had to adapt to the new trend. In 2016, about 30 percent of Millenials listened to the radio using mobile phones and about 48.2 percent of people in Spain admitted to listening to online radio as they could listen to it when and where they wanted. According to the latest E-Radio.gr, in 2018, in Greece the ratings regarding the online radio usage are significantly low. There are approximately 207 internet radios streaming live at the moment with about 2,779 percent average visits on a weekly basis from January-September 2018.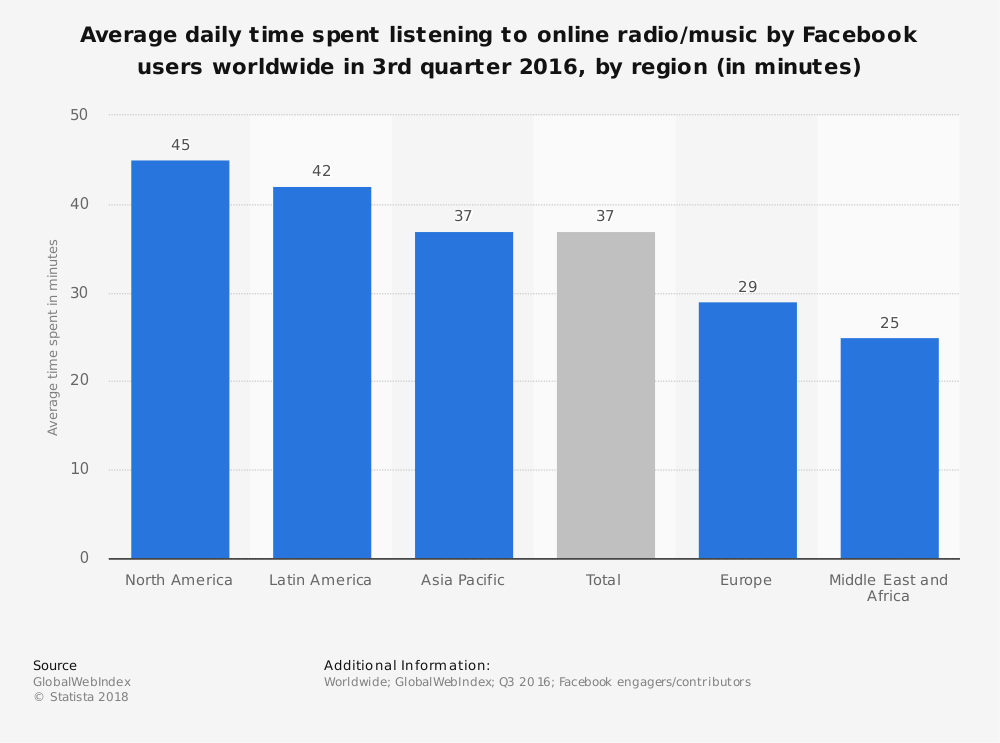 Online radio companies have increased in popularity over the past years, corresponding with the increase in radio streaming devices, such as smartphones. According to PricewaterhouseCoopers Network global radio revenue totalled 47 billion U.S. dollars in 2015 and a steady yearly growth has been forecasted until the end of 2018. The increased revenues could be attributed to the ways in which consumers have listened to the radio and utilized the range of platforms available to them. Let's not forget that radio stations can now be accessed through smartphone apps, on PCs, laptops and tablets. The longevity of radio has been undeniable as it has remained a fundamental part of people's lives in modern society. Revenue in the radios segment amounts in Europe to €1,117m in 2018. The market is expected to grow annually by -0.6% (CAGR 2018-2021). In relation to total population figures, per person revenues of €2.13 are generated in 2018. According to the latest Statista survey on leading online radio companies in the U.S. in February 2018, Spotify ranked first, with 2.24 million average active sessions; and in second place was Pandora, which had 2.1 million average active sessions.
While in the US online media are gaining a foothold, in Europe there's much to learn and it seems that the future of radio is still content-focused. In the 18-20 March 2018 Radiodays Europe Meeting, during the session James Cridland (Podnews) stated that "radio has been bad at getting value out of content". But, wait! Why content is so important?
THE IMPORTANCE OF CURATED CONTENT
Nothing can please listeners as well as curated content. The reason is clear: Music is all about emotions. Have you ever wondered why human-created playlists are so much better than automatically generating recommendations from streaming services, like iTunes Radio? What makes people better than robots is a deep understanding of music context. Check, for example, Father John Misty's playlist in Spotify. There is a reason why Vice Ganda's "Karakaraka Vol.1" goes right after Yoyoy Villame's "Butsekik". Even though you may not have heard these names before, they are rigorously picked up to create the right mood at the right moment.
You see, some things cannot be implemented by just modifying an algorithm, as much as developers may want it. One way or another, algorithms limit the adventure in the immeasurable ocean of music, making you float constantly between your own preference settings… and finally make you bored. One can hardly count the amount of attempts to create an ideal online radio run by a robot, and yet we come back to the idea that nothing can please listeners as well as curated content. Even though they are mainly someone else's music taste, it's an assured way for us to explore new music; and for brands to get richer.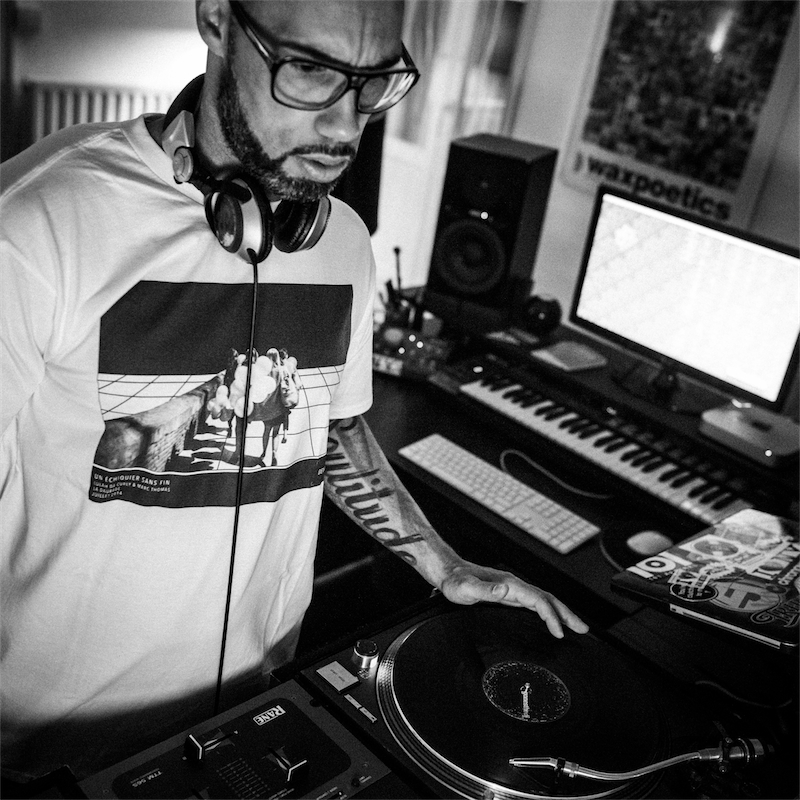 While knowledge, programming and promotion are all vital elements of internet radio, there is one special driver that is immensely important. If the battleground for radio is the internet, the Iron Throne is the mobile space. Anyone who understands how people listen to radio has a clear image of how important mobility is.
Statistics point that, globally, 80 percent of all listening takes place away from the laptop or desktop. That means that people aren't going to change their habits about where they listen to radio, and so, obviously, getting internet radio into the car, into the living room, into the kitchen, into a form that can be experienced when walking, jogging or taking the bus to get home from the office is more crucial than ever. And there lies the difference between brands being able to address 10 to 20 percent of the market to being able to address 100 percent of the market. Online stations often make little money in advertising but some attract sponsorship from brands anxious to reach a desirable audience. Moreover, they derive revenue from hosting events and even take subscriptions from their own DJs, who benefit from the profile the station brings.
But while almost all the radio players have already started their online adventure, there is much ahead of us. Traditional radio will live alongside the internet and the main reason for that is that the business models are not there yet. Since there aren't many digital radio companies that make money, the two will probably co-exist for a long time now. There is room enough for both of them, not just to survive, but, perhaps more notably, to thrive.