Neuigkeiten
---
Open Sound Festival launches an international call for producers
Gesponsort / 5 min read
---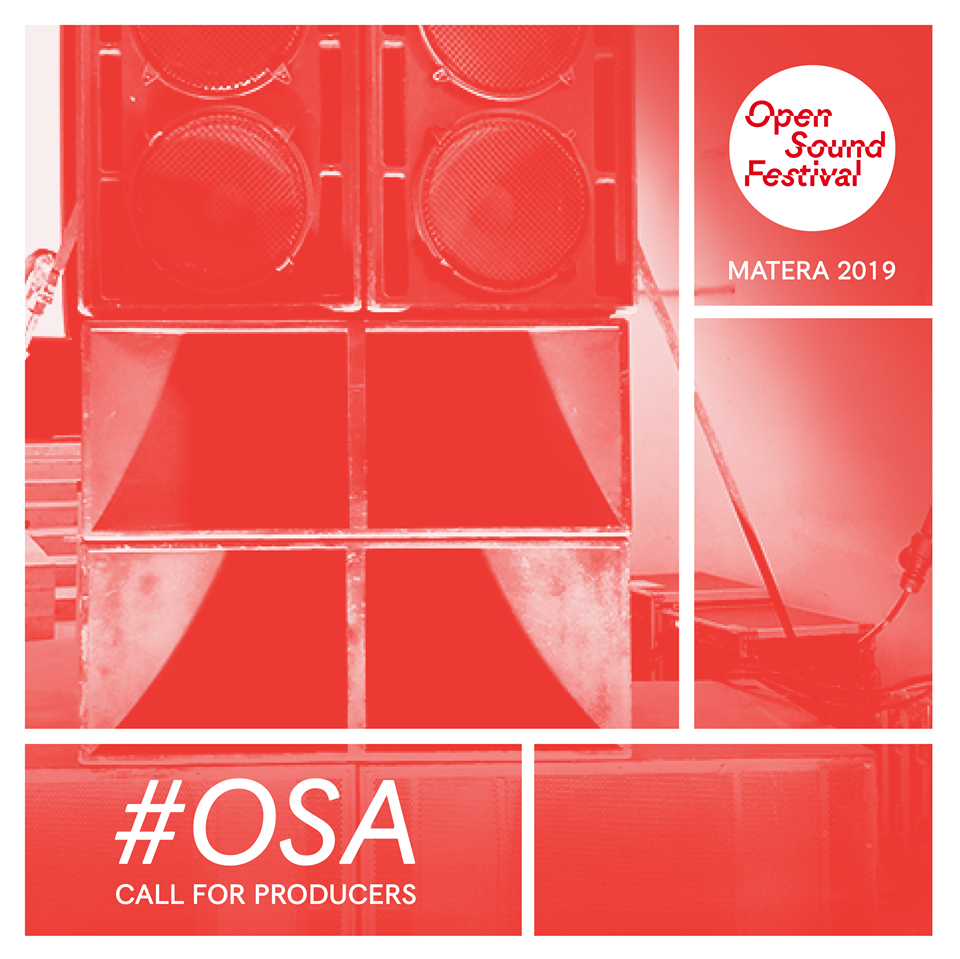 The first part of the programme unveiled: in Matera from 28 August to 1 September, Open Sound Festival is an event like nothing you've seen before.
Part of Matera European Capital of Culture 2019, joint produced by Multietnica and Fondazione Matera Basilicata 2019, Open Sound Festival sets out to promote music as a common good and explores its roots as a phenomenon of collective production.
In its first year, running from 28 August to 1 September 2019, OSF will present a five-day programme packed with exhibitions, installations, workshops and open rehearsals, and sound performances straddling the ancestral world of traditional Lucan instruments and contemporary music, represented by musicians and producers on the international stage, all culminating in a procession entitled #Urla, directed by composer and multimedia artist Yuval Avital.
In addition, Open Sound Festival is launching a challenge: to give sounds dating back thousands of years an electronic reconfiguration, creating new sonic visions in search of a nu-Lucan sound. Launched in Milan during Design Week, this international call for producers and DJs is open from 9 April to 26 May 2019, as a prelude to Open Sound Festival.
How the call works?
On 9 April the huge Open Sound Audio-Library made a collection of sounds available online. The archive is open source, choral and collective, generated with self-built instruments, and features arbëreshë singing, bagpipes, cowbells, cupa cupa, and percussion. The contents were gathered over the course of composer Yuval Avital's two artistic residencies in Lucania and recorded in subsequent studio sessions. The sounds are now available to DJs and producers for the composition of new tracks, on which they are invited to mix the samples with electronic beats before submitting their creations to the Open Sound curators, who will select two winning tracks.
The creators of the two selected tracks will be guests at Open Sound Festival from 28 August to 1 September 2019 in Matera and will take part in gatherings and workshops at Open Sound Academy (OSA), rubbing shoulders with producers and artists from Italy and all over the world. Their tracks will ring out on the festival main stage. Full details on how to take part can be found at opensoundfestival.eu.
The international call is aimed at producers, who are invited to rework these sounds in the creation of new music, thus fostering a creative community inspired by the festival concept.