Neuigkeiten
---
Retromania: Is Greek Pop Culture Fixated on Its Own Past?
5 min read
---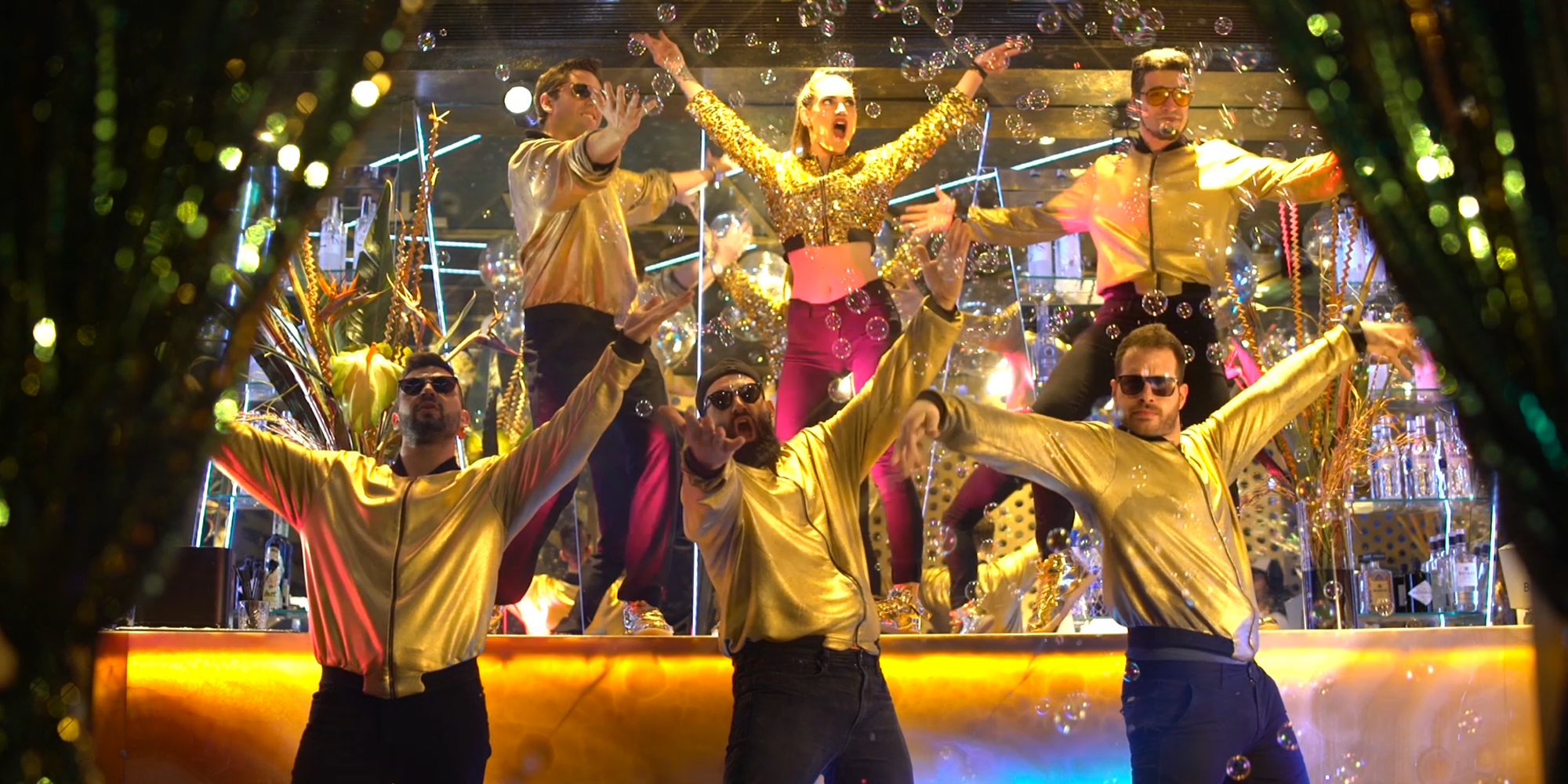 We go back to the future with old-timey sounds and retro music bands: here's Greece's retro-happy musical landscape.
We go back to the future with old-timey sounds and retro music bands. Everything that's old – and technologically outdated – becomes new again. Here's Greece's retro-happy musical landscape.
Once upon a time, music's metabolism fizzed with dynamic energy, creating the head-into-the-future feel of periods like the swinging 1960s, the post-punk 1970s, the hip-hop 1980s and the rave 1990s. And then something, well, didn't happen! Popular music stepped into the next decade, trudging towards an uncertain future. The sense of moving forward grew weaker as the 2000s and 2010s unfurled, and that wasn't just an international phenomenon, but a domestic one as well. Indeed, recycled sounds have always been a fundamental part of pop music, and musicians in the past oftentimes painstakingly recreated sounds from other eras, but now, people just seem to be playing around in the great playground of music.
The Retro-loving Sounds of Greece
Greece is located at the crossroad between the Eastern culture of Asia and the Western culture of Europe. Being at this critical junction and given the many social changes (i.e. the Balkan wars, the Asia Minor disaster and Western music via the gramophone), Greece has experienced the ebb and flow of various cultural currents, which allowed her to absorb creatively diverse influences.
Nowadays, the country is in the middle of a fairly serious retro revival of its own, happening across several genres – including pop, electro, swing and beyond. CD reissues of unknown gems, the vinyl and cassette revival, as well as the internet-driven mass availability of everything instantly – pop culture's past is growing more rapidly than its present. The availability of everything ever means we're consuming something that was never aimed at us, from previous times and places we have no direct connection with, and we're still enjoying it immensely.
There are many ways to borrow from the past without paying dues to it and, more importantly, given the huge availability of electronic recording options at a decreased price, it's quite easy to transfer the retro feel into a more modern landscape. Take for example The Vagina Lips, who draw inspiration from the 1980s new wave and post-punk tapestry. Kid Flicks repurposes old recordings, slicing and layering samples with clever techniques to create new compositions. He usually favours a cinematic sweep and his pop music is playful and sweet.
Daphne and the Fuzz have introduced themselves with retro-pop melodies, flirting with soul and blues through the prism of the Beatles' Abbey Road while offering dreamy melotron arrangements and groovy basslines. The Swingin' Cats are one of more than 60 swing bands in Greece, successfully combining jive and rockabilly in an energetic and fun way, while Gadjo Dilo is inspired by the great Django Reinhardt and revives the manouche gypsy jazz musical tradition. It may seem odd, but this particular musical genre had a major influence on the 1950s and 1960s Greek music scene and is thus very familiar to Greek audiences.
Tonis Sfinos is a cult idol: an actor, dancer, singer and comedian with a total 1970s vibe. Audiences all over the country love him for his talent, unique style (he's always dressed in colourful flares and looks like a hippie fairy) and his fun live performance.
The list can go on and on, as Greece features a huge array of musicians, many of them unabashedly retro, mining the past in many different ways and without any particular sense of context or rules. And what's more, they're extremely popular among a younger audience!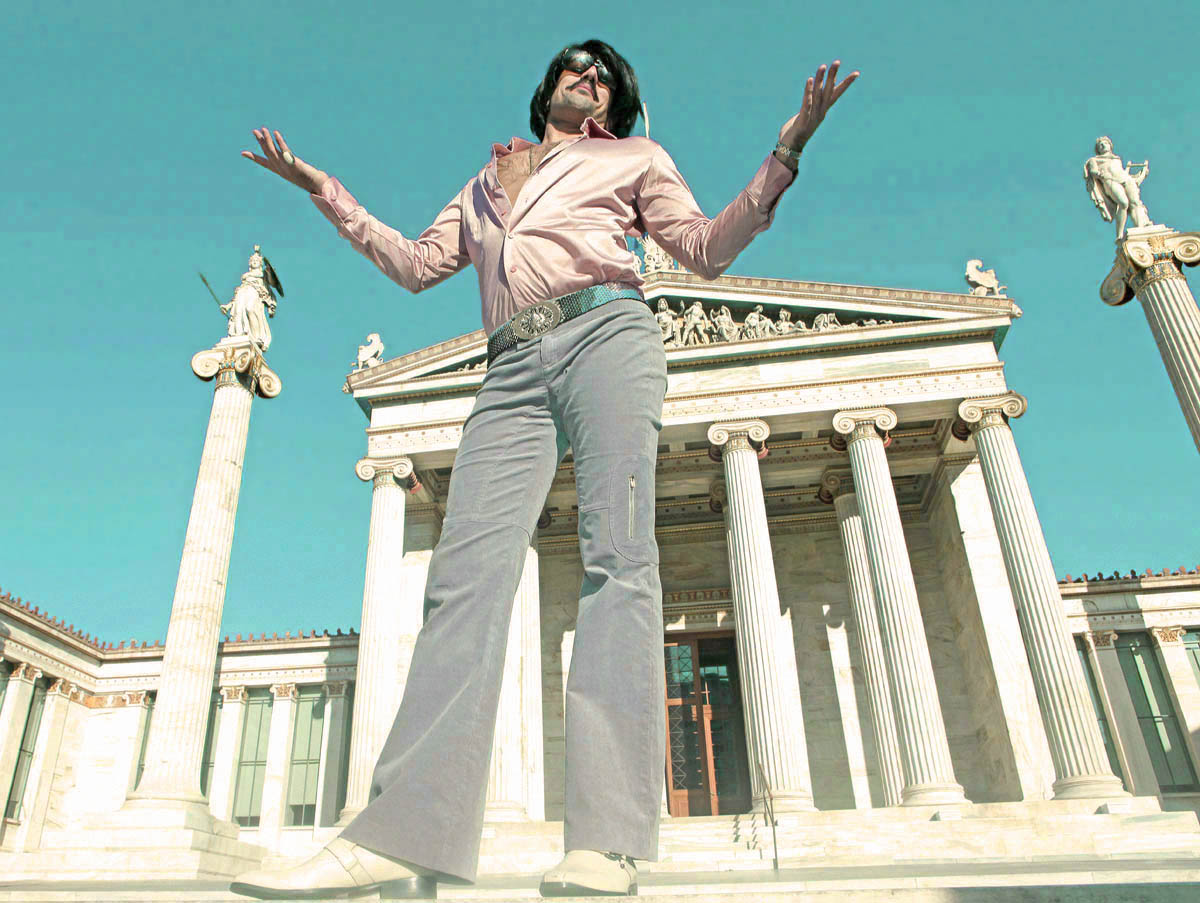 The Rebetiko Revival
Rebetiko music emerged in urban centres throughout Greece, especially those with large harbours, and appealed to a limited audience of dock workers, convicts, and the "down and out" segment of society. Its popularity grew, until it was embraced by the majority of the working class, entering its classic period between 1940 and 1950. Rebetiko was often gloomy and fatalistic in content, as well as politically satirical. Even though the initial composition of rebetiko works appears to have ended in the mid-1950s, it later served as an outlet for Greek disillusionment under the military junta from 1967 to 1974. These songs still remain exceptionally popular today, especially due to the current financial crisis, and continue to represent a living musical tradition with a strong symbolic and aesthetic character.
Rebetiko's popularity has been revived by younger generations through performances and interpretations at music venues and festive events. For instance, Imam Baildi are an enormously successful eight-piece who blend rebetiko with electro swing and mambo, coupled with big band orchestration and Balkan brass and resulting in explosive performances all over the world.
Even Vassilikos, the founder of Raining Pleasure whose solo career adds his own fresh perspective to classic songs, was inspired by rebetiko in his latest project, Sunday Cloudy Sunday, which is a unique adaptation of the work of the great rebetiko composer Vassilis Tsitsanis.
With the revival, radio and television programmes, various educational and artistic events, and mentions on social media have reinforced rebetiko's position and influence both in Greece and abroad. Teaching rebetiko in music schools, conservatories and universities also contributes to its expansion. The rebetiko revival is an attempt by primarily young people to reconnect with the richness, expressiveness, artistic power and deeper ethos of these songs.
Looking for (Free) Fun and Comfort
In terms of music, nothing hugely momentous happened in recent years. There was no brand new sound or subculture, but rather a continuation of the long-established. There were new trends within those established trends, but no new sounds or behaviour. In particular, the only significant thing that has changed is the mediation and distribution of culture.
Services such as Spotify and YouTube have a vast impact, as they offer archaeological layers of our world's musical history. It's the structures that have changed, not the content. The deleted, the obscure, the once-buried, everything is right there and you, my darling retro-lover, can get it with just a mouse click; rediscover it, circulate it and filter it into brand new songs with a cheap sampler. It's fair to say that the internet clogs the present with too many yesterdays and allows today's artists to treat the whole history of recorded music as a free zone for resource extraction.
Vinyl popularity has surged back, mostly as a hipster trend, and revitalized music in its purest form. The revival of retro and vintage culture has taken over the minds of millennials. Suddenly, being old-school is trendy, from musical influences to the style of clothing worn by the baby boomers. Fun is a driving theme in today's retro interpretation, plus there's something comforting about the past. We romanticize bygone eras, because they seem more idyllic and stable than the present.
We desire to reconnect with something essential that appears to be missing from our modern lives – an appreciation of opacity and an authenticity that looks and feels real, a more romantic relationship with music itself. And while everyone is busy making a quilt from the past, only a few geniuses are going to use their resources to create something (that seems) unique.