Neuigkeiten
---
Romanian music: on, and on, and on!
5 min read
---
Salutări" from Romania!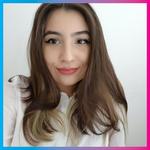 This is Eliza, writing to you from Bucharest, bringing you some lockdown updates from our corner of the world.
It's now day 41 of remembering what it's like to be at a concert, reminiscing about that adrenaline accumulating at my fingertips right before the band comes on stage. We're almost at the end of the Holy Week (us Orthodox Christians, always a bit late to the party) here and also neck-deep in last-minute egg painting and decorating because on Sunday we're celebrating Easter. This time last year people were going back to their hometowns, hosting barbecues and family gatherings that were fueled by one too many glasses of wine.
Since there's no new gossip to broadcast around the Easter table, I'll let you in on a secret: there's no stopping the Romanian music industry.
That is especially true in the case of two particular slices of local music, namely trap and "manele", as many ambassadors of both genres released tracks (a consistent number of them about the ongoing challenges we are facing) that have already gained them thousands of views on YouTube.
Instead of having you zigzag among all the DJ live streams that are flooding social media these past few weeks, Overground Music brings live concerts to your doorstep on their new platform: Overground Showroom, subscriptions starting at €9 a month. Additionally, this Sunday, RADAR is previewing its upcoming second edition by honoring people who are staying home, having 10 new media artists projecting visuals from their homes and uplifting messages on neighboring buildings, designs that the people of Bucharest can witness from their windows and those from around the world can see on Facebook. These will be live-streamed here and blanketed in Alexei Țurcan's score.
Adhering to this celebration of isolation, KOMITI joined forces with illustrators from Bucharest and Cluj-Napoca in their endeavor to decorate the empty streets of both cities; you can head over to their Facebook page to see the results. Additionally, Qreator is also hosting a series of live-streamed concerts on their Facebook profile, with bands such as Byron and The Mono Jacks inaugurating the project. For those of you who have an appetite for classical music as well, you can check out the operas live-streamed by the Romanian Opera House, which recently staged renditions of Otello by Verdi and Faust by Charles Gounod.
It's only comme il faut, then, that we should speak of prominent characters from all across the globe who stand on their own, but use their voice and other resources to prompt people to get together.
This week on Europavox we got to meet Dlina Volny, an emerging patron of the new wave scene in Minsk, who dramatically defies language barriers with her dreamy yet seductive sounds. From Stockholm, we reported on the singer-songwriter Snoh Aalegra, a Swedish-Iranian force of nature whose specialty is soulful R&B music. Oh, and did I mention she was mentored by Prince himself? Dropping in on our northwestern extremes, we were introduced to Júníus Meyvant, the alter-ego of Icelandic indie-folk singer Unnar Gísli Sigurmundsson, whose tunes have us missing long-lost summer memories that we never actually lived through. Next, the Brighton-based post-punk quintet, Squid, catapults us into frenzied, yet calculated revery, having their last EP produced by Speedy Wunderground extraordinaire, Dan Carey. Lastly, meet Balkan Taksim, the Romanian trio who deliver a balkan-electronica infused Eastern promise, carrying you into a realm that's both wonderful and strange.
One last thing before I go. Remember: if you can afford it, support your local record store, your local artists and other types of small business and not-for-profits that need our help right now more than ever.
We might be alone, but we can act together.
Eliza.