Neuigkeiten
---
The Roots of the Croatian festival culture
5 min read
---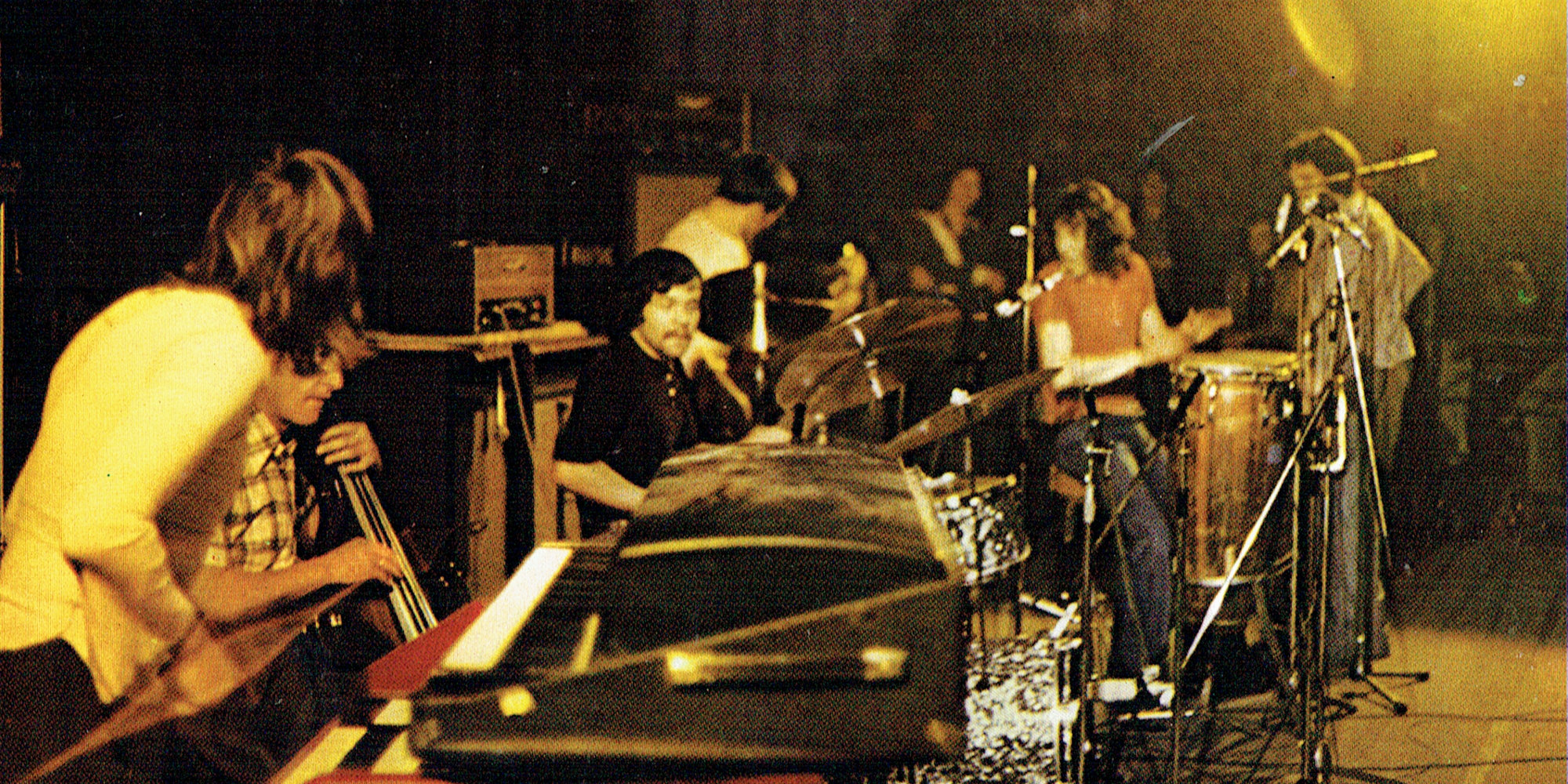 Croatia has a strong and deep-rooted festival culture: here's its lively history.
In the summer of 1970 a kind of moral panic spread through the Yugoslav press after several reported cases of teenagers going on the run to Italy. They were hippies who jumped on board the Orient Express or hitch-hiked over the border just to watch Woodstock at the Venice Film Festival. Michael Wadleigh's famous documentary about the festival wasn't screened in Yugoslav cinemas until 1979 but the seeds of a new festival culture were planted seven years beforehand. On the 21st and 22nd of April 1972 the city of Ljubljana hosted the Boom pop festival, featuring 16 acts from across Yugoslavia.
"A lot of people travelled from far away"
Vladimir Mihaljek-Miha, the event's main organiser and Croatia's first professional rock music manager, remembers how it started: "For Boom '72 we invited well-known rock bands and some newcomers, with a strict request for all to play only their own songs in local languages. It was important to upgrade the whole rock scene with brand new stuff and to move on from the popular cover bands of the 1960s. But I put myself in a very risky business with no sponsorship, working under heavy pressure to close all costs just on the ticket sales."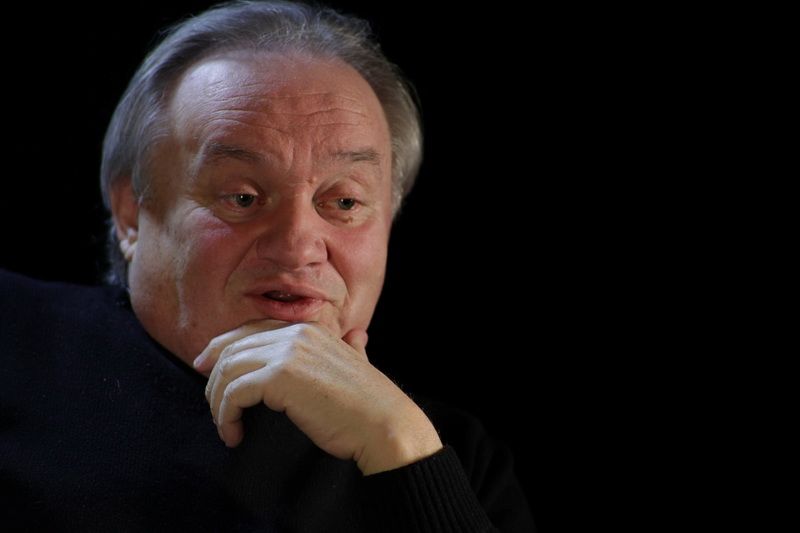 The Tivoli Hall, with a capacity of 8,000,  was packed with fans of Slovenian bands Mladi levi, Alarm and Grupa 777, the famous '60s combo Indexi from Sarajevo, leading singer-songwritters Ivica Percl, Drago Mlinarec and Tomaz Domicelj, early hard rockers Had from Belgrade, a power trio from Zagreb called Nirvana, and Time – a Mihaljek-managed prog rock supergroup formed just few months before the festival.
"A lot of people travelled from far away, equipped with bags and tents for sleeping in the park around Tivoli," Mihaljek recalls. "It was an incredible opportunity  for them to see all the best Yugoslavian rock bands for the first time on the same stage. Boom '72 was bigger than anything seen and heard before in a country without a proper PA system. At last we had to put three different sets together and build a big one with 15kw."
"The real trouble came in '74"
Slovenian record label Helidon released the double live LP Pop Festival Ljubljana '72 – Boom, one of the most important landmarks of the early Yugoslav rock discography. The young Mihaljek developed a partnership with state-owned agency Slovenia Koncert, which probably prevented the possibility of clashes with local communist authorities concerned about having long-haired hippies occupying the heart of Ljubljana.
"I can't remember having any serious problem during Boom '72 or, for that matter, Boom '73 when our line-up expanded to more than 20 bands in two days. It was another great success," Mihaljek says. "The real trouble came in '74, mainly because the festival dates unexpectedly collided with President Tito's visit to Ljubljana.The police allegedly found some drugs in the hall and immediately arrested my two assistants. I was very close to jail myself and Ljubljana didn't look like a safe place for us anymore. We moved Boom to Zagreb, then to Belgrade and finally to Novi Sad."
"Completely unprepared for a big open-air gig"
Between 1972 and 1978 almost 100 Yugoslav rock bands played Boom, including an early incarnation of Bijelo Dugme with Goran Bregovic, Smak, YU Grupa, Buldozer, and the festival's jazz funk supergroup Pop Selekcija – led by Time's keyboard virtuoso Tihomir 'Pop' Asanovic. The final Boom in 1978 was a swansong for the classic '70s rockers and an introduction for young punk bands represented on stage by Pekinska Patka, Paraf and Prljavo Kazaliste. In the meantime, Vladimir Mihaljek-Miha succesfully managed Bijelo Dugme and pushed them to Hajducka Cesma '77 – the legendary free concert in Belgrade. It was the first real open air pop music event in Yugoslavia.
"Yes it was, but forget the urban myth in Belgrade about a spectacular event for 70,000 or even 100,000 people. Hajducka Cesma was the place for maybe 30,000 and a bad experience for myself. The production was completely unprepared for a big open-air gig, with a locally-built 70cm-high stage without any safety barriers. Can you believe that? The famous Bijelo Dugme to play for free in the capital's green area with no barriers and no professional security! So, we made a quick deal with the army to place soldiers around the stage. It was the only way to save the show from disaster."
When Mihaljek mentions the army's assistance it's worth noting that the police presence at Hajducka Cesma consisted of only 12 officers at the outset, but a few hours later 150 additional officers were called in to prevent total disarray.
Cesaria Evora, Youssou N'Dour, The Pixies and The Gun Club
Four years later, Bijelo Dugme hosted Svi mars na ples! ('Everybody dance now!'), a much bigger and better-organised open air festival with top Yugoslav new wave and hard rock bands, plus  a special appearance by Iron Maiden. The first hard rock festival with a truly international line-up was Heavy Metal Festival '82 in Zagreb, with Motorhead, Ian Gillan, Uriah Heep,  Atomic Rooster, Italian prog rock band Premiata Forneria Marconi (PFM) and almost 10,000 headbangers who gathered for two days in the main city hall, Dom Sportova.
In 1985 the old Krizanke amphitheatre in Ljubljana opened its doors for the first edition of an 'other music' festival called Druga Godba. Years later, Druga Godba changed direction and took a prominent position in the European world music festival circuit with performances by African superstars like Cesaria Evora, Youssou N'Dour, Salif Keita, Baaba Maal and Tinariwen. But from the mid 1980s to the early '90s, Druga Godba focused on dub reggae and alternative rock acts ranging from Mad Professor and Benjamin Zephaniah to The Pixies and The Gun Club.
War and rebirth
For a short time, the most promising international alternative rock festival in Yugoslavia was Arena Fest in Pula. First held in the summer of 1990, it was a veritable pan-European alternative paradise on the Adriatic coastline with Einsturzende Neubauten, Pankow, Die Goldenen Zitronen,  Alien Sex Fiend, Ludwig von 88, Borghesia, Miladojka Youneed, Disciplina Kicme and Let 3. Unfortunately, the first Arena Fest would also be the last.
In 1991 a bloody war broke out in Croatia and it would be four more years before any more plans for open-air music festivals would be made. After the war, the rebuilding of rock festival culture was a very slow process, making its way from the small Dirty Old Festival established in 2000 near the town of Pozega, to the huge INmusic Festival held in Zagreb since 2006.
The connections between the old and new festival cultures are rare and sometimes amazing: art rock maestro Darko Rundek (61) will be the main Croatian artist appearing at Inmusic this year. Will anyone there be old enough to remember the day when Rundek and his new wave band Haustor played as an early afternoon support act at a festival in Belgrade's Hippodrome back in 1981?