Neuigkeiten
---
Tech, Tech, Tech: What's the deal with Musical.ly?
5 min read
---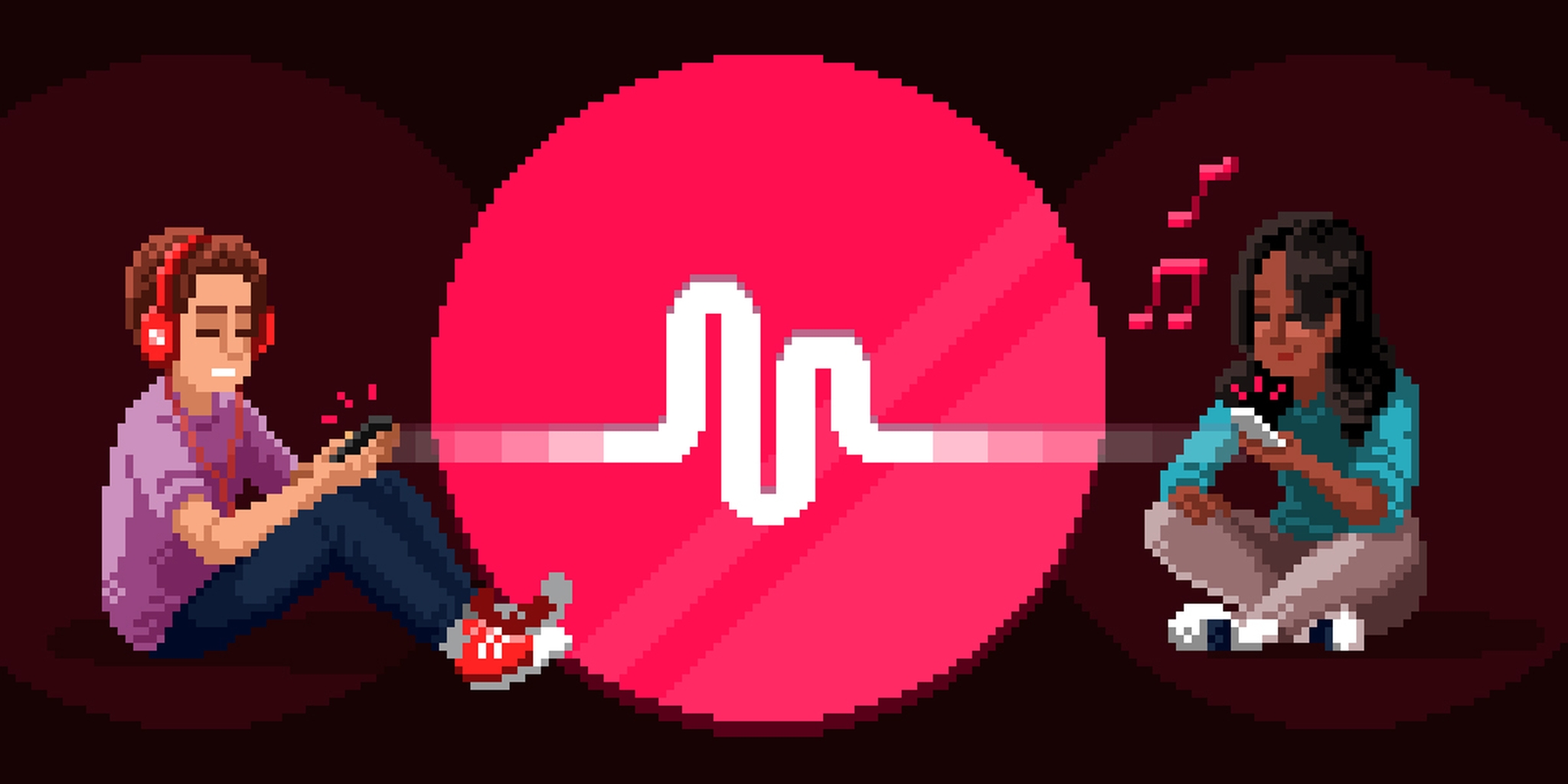 Highly popular among teenagers, Musical.ly is quickly becoming the hottest music discovery platform in town: here's why.
Haven't heard about Musical.ly yet? It's probably because you're not a teenage social media groupie, hooked on sharing videos of yourself lip-synching to the latest pop music fodder. But if you're in the music business, you should take note. The social networking app is changing the way the younger generation interacts with music. And for those in the know, Musical.ly is quickly becoming the hottest music discovery platform in town.
200 million users
Logging on, you can see why teenagers love it so much. Singing, dancing to, or playing along to their favourite songs, they become the star. And everyone gets to see. But Musical.ly was one of those things that came about accidentally. Co-founder Alex Zhu was originally looking to set up an online educational video service – or so the story goes. When funding became tight, Zhu changed direction after noticing a bunch of teenagers on a train, enthusiastically filming themselves to music. Quickly changing direction, he turned the app into a device for people to share their own, music videos. Living for a long time in financial limbo, brand and partnership deals began lining up as the app's success began to roar, becoming the no. 1 most downloaded app in the iTunes store in July 2015. With the firm's headquarters firmly lodged in China, and the majority of brand and partnerships dealt with Stateside, the app quickly became a global phenomenon.
So what does it do, and why is it important for us grown-ups? Similar to Vine (RIP) and Snapchat, Musical.ly is a video-sharing app. By selecting from over a million in-app tracks or by uploading your music, you can lip-synch or dance to your favourite song, and share it with the millions of users in the community. The app has over 200 million users, is valued at 500 million $, and is one of the fastest growing music platforms on the market. More than 11 million videos, and 13 million new users are added every month. Admit it, you're curious too, and will probably download it after finishing this article.
https://www.youtube.com/watch?v=s7DjVg8VBZo
A music discovery platform
For those in the industry, Musical.ly doubles as a music discovery platform, targeting the 13- to 24-year-olds who use it primarily, 75 % of which are female. In Vice Magazine's article, in which they described Musical.ly as "the music industry's new secret weapon", the question was posed, "why try to promote your music all on your own when you can get fans to promote your work for you?" Various case studies have shown that artists who promote their content to the community show vast increases in chart positioning. With various incentives and exclusives, by pushing new music in Musical.ly, you can get the network to upload their own videos, and share your music for you.
Content is supplied through third party suppliers, with links to iTunes for purchasing. More recently, Apple Music integrated their systems with Musical.ly to allow users (or 'Musers', as they're referred to), to stream whole tracks through the app for the very first time. Musical.ly pushes new talent discovery hard through campaigns such as #NextWave – which pits new releases against each other for a homepage feature, as well as #FirstListen and #FirstLook.  And it isn't just your standard, run-of-the-mill pop music that trends with Musical.ly. Rap and electronic music have also gained success along the way. The app's database is deep, and by just browsing briefly you can find everything from underground techno to more obscure black metal – and everything in between. Aside from the major labels, it's not immediately clear with whom Musical.ly has deals, but one thing is for sure – it features a lot more content than people might be aware of, whether they like it or not.
The talent discovery door swings both ways, as Musical.ly also became a breeding ground for new mainstream stars. Spawning an army of child pop sensations, Musical.ly inevitable turned their lip-synchers and dancers into headline talent. 14-year-old Jacob Sartorius already has a string of chart hits in the US after being discovered through the platform. You haven't heard of him, I hear you cry. Well then, what about 16-year-old Baby Ariel, who was nominated for Entertainer of the Year at the 2016 Streamy Awards? No. Nothing? I digress. But to younger fans, these influencers are key to making and breaking new tracks in the Musical.ly world.
"We actually make the pie a little bigger"
In addition to this, there is also a live broadcasting functionality called Live.ly, a system very similar to Facebook Live. There are also various other features, such as a duet option, allowing you to perform with another Muser. There's also a "Comedy" feature, picking up where Vine sadly ended. The firm is also offering fan meet-ups and talent agency connection services, pivoting itself as the influencer option within a digital music playing field. That the app is here to revolutionize the industry is one thing, but ultimately it's just another tool that allows users to call the shots and democratize the playing field a bit further. Some may argue that it's an avenue to exploit children, and a tool that allows major labels to push their unfiltered content onto the youth market – to what degree you believe in this depends on your level of cynicism. Musical.ly's longevity and success will depend on how much further it integrates itself into the industry (such as with Spotify), and to what degree it keeps true to its market. Once its demographic starts aging, the main question is, will it keep developing enough to exist in a post-Generation Z society?
Speaking to Vice Magazine, Alex Hofmann, president of Musical.ly North America, expressed the app's potential to expand the reach of music with the service. "What the industry [is realizing] is [that] secondary consumption leads to primary consumption… We don't take a piece out of the pie with musical.ly. We actually make the pie a little bigger." With all the majors on board, deals in place, and pivotal artists pushing their content through the streams, is there any space left for the independent community? And more to the point, do the indies even care? After only three years, it's still early doors, with many questions yet to be answered.