Visitors to Athens are spoiled for choice, so here are our recommendations for experience-seekers interested in finding substance and entertainment in the Greek capital.
Cozy bars, bustling clubs and artsy atmosphere
Athens' nightlife centres around the bohemian district of Exarcheia, downtown Gazi, the coast, and the upmarket areas of Kolonaki and Kifisia. Cozy bars, bustling clubs and the artsy atmosphere cater to different tastes and moods. Beach clubs become popular places for revellers to cool off during the summer, and the lively atmosphere and the musical selections create the ideal mix for great night's entertainment.
You cannot experience Athens without walking through the heart of the city: start from the Psyrri district, which resembles an outdoor gallery with impressive street art adorning its walls. Take some time to view the exterior of the Embros Theatre and the old fire department building before visiting Sarri 12, a gallery hosting temporary exhibitions by street artists from Greece and further afield. Walk around Monastiraki and scenic Plaka before heading to the Agia Irini Square, which used to be home to the city's flower market. In these areas you will find a wide selection of cafés and bars packed with young people. These neighborhoods literally buzz with voices and music both day and night.
Bear in mind that most bars are all-day venues, with coffee and snacks in the morning and drinks later on, while others are exclusively cocktail bars serving drinks after 7pm. Most establisments pay great attention to quality and originality, always looking for something new to suggest to customers.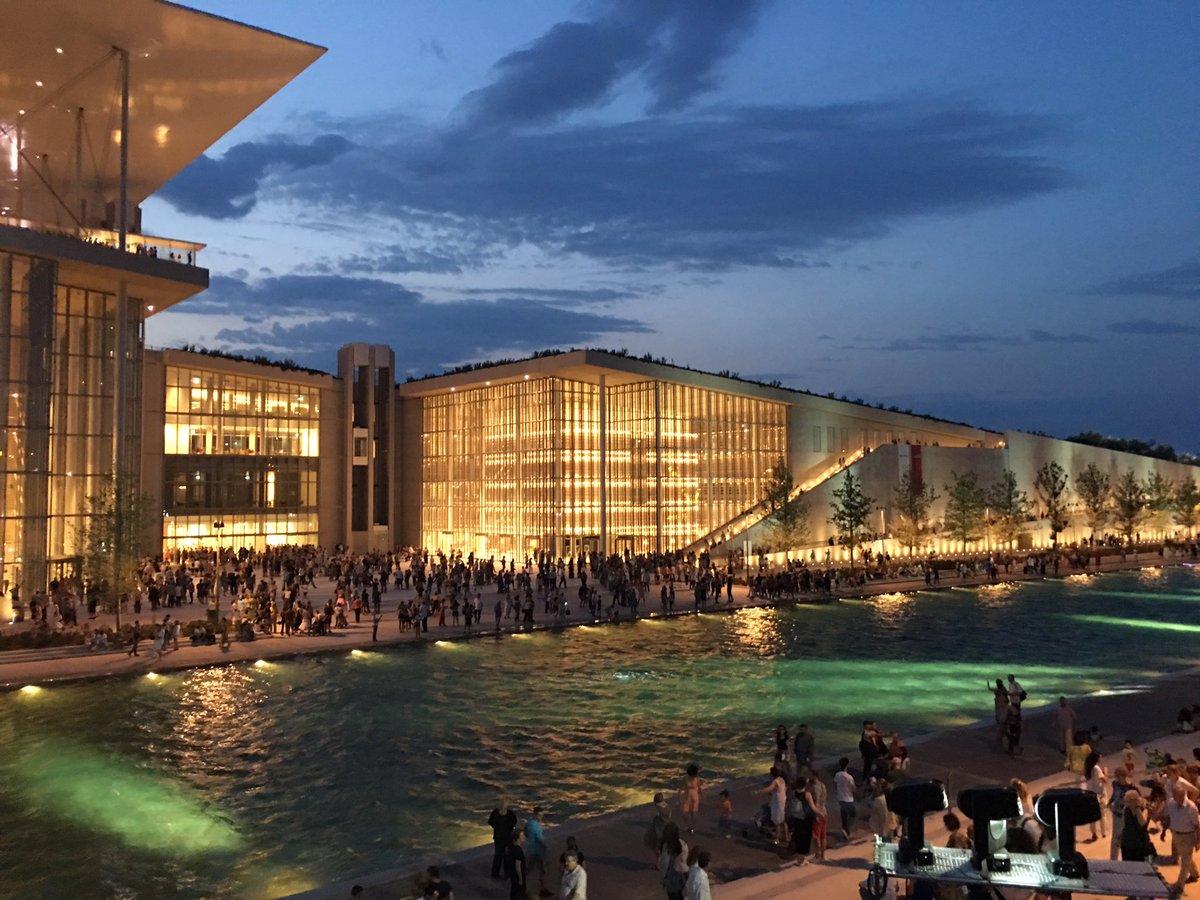 Afternoon
For coffee and drinks, Athens offers a superb range of options, including many where you can combine art with adventures in taste.
Avli Café – For Greek coffee and a 1950s-esque surrounds, head to this traditional café, which operates in one of the city's few surviving house-and-shop complexes with a courtyard. (12 Agiou Dimitriou, Psyrri)
Heteroclito – To discover Greek wines, which are attracting unprecedented interest on the international wine scene, look for the city's leading wine bar, known as a focal point for domestic wine labels. (2 Fokionos Str.)
Stavros Niarchos Foundation Cultural Centre – The pioneer building is designed in the Faliro Delta area in southern Athens. Tours include a visit to spaces that host artistic events, such as concerts presenting a variety of different musical styles, as well as the new facilities of the Greek National Opera and National Library. The Centre operates two café-bars, including the Open House, where the visitors can enjoy a variety of wines and cocktails. (364 Syngrou Avenue)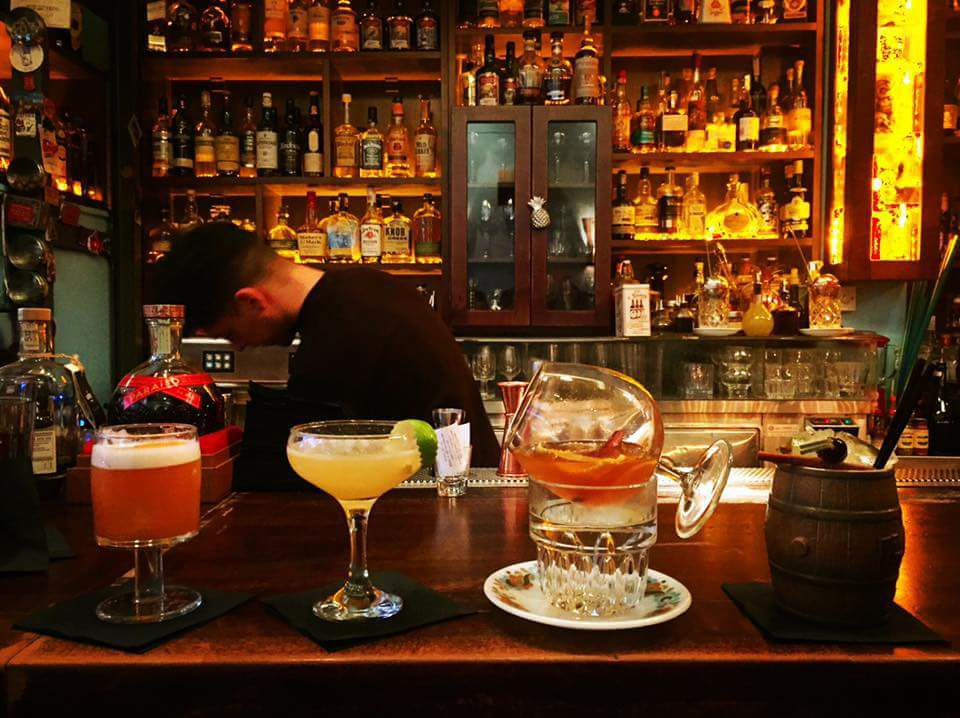 Early evening
Embark on a cocktail tour around the city centre. The quality of the beverages on offer has elevated the capital's fine drinking standards, as highlighted by a steady stream of international distinctions.
Galaxy – Galaxy is one of the city's classic bars and a favourite spot for artists and intellectuals, opened in 1972. The space is small and cozy with a 1970s atmosphere, a long wooden bar and a retro wallpaper hidden behind old advertisements. The owner is a true gentleman; he serves you olives, cheese and bread while you drink. (10 Stadiou Str., inside the arcade)
Underdog – One of the newest arrivals on the Athens scene is located in a beautiful neoclassical building in the area of Thission. The cocktail list includes imaginative tastes with original ingredients and combinations. In the patio, the garden is a main attraction. The influence of Star Wars is evident, adding to Underdog's unique vibe. (8 Herakleidon, Str.)
Baba au Rum – Opened in 2009, Baba au Rum was the first Athens bar to approach rum cocktail culture in a modern way. It has become a cocktail Mecca for locals, with drinks ranging from 19th century classics to contemporary experiments with cutting-edge techniques. Homemade syrups and bitters are part the most outstanding rum collections in Europe, combined with exotica and alternative music. Baba au Rum has been recognised as the Best Cocktail Bar in Athens and is included in the World's 50 Best Bars. (6 Kleitiou Str.)
White Noise Music Place – An alternative rock-themed bar in the busy nightlife district of Gazi draws the crowds with a top roster of music nights featuring live gigs and DJs until the early hours. The bar serves everything, from local beers to elaborate cocktails. Downstairs, there are wood tables and pictures of rock idols on the walls, while the rooftop bar – which is laid-back by day – tansforms into a multi-faceted events space at night. (20 Evmolpidon Str, Gazi)
Night
Explore the city's alternative scene which has been gaining ground in recent times.
Six d.o.g.s. – A focal point for indie and dance music, this fixture of the Athens scene features an all-day outdoor space at the rear for coffee and cocktails. This highly avant garde locale, situated in the business centre of Athens, is actually a day/all night cultural centre which hosts exciting live gigs, performances, shows and parties. The bar is popular for the interesting cocktails and other drinks, and the menu is based on seasonal produce. (6-8 Avramiotou Str.)
Romantso – A multispace and creative hub, which also regularly organizes exhibitions, live concerts and parties. The historical building of Romantso is hidden somewhere in the streets of Omonoia, among the industrial buildings of Athens. Most events held there are either free or require only a modest entrance fee, usually around €5. Many new artists choose this venues to make their debuts. (3-5 Anaxagora Str.)
TAF  – A beautiful courtyard transformed into bar and contemporary art space. The entrance, located in a dark alley in Monastiraki, is only subtly marked. The Art Foundation is a very artsy and hip spot situated away from the crowds of tourists in the neighborhood. If you're in the mood for a cocktail, try 'The Hunt', made with masticha, chilli and cucumber. (5 Normanou Str.)

Pixi – Situated in a renovated industrial space in Gazi, Pixi is filled with music and electricity. The audio-visual experience, the energy and the musical choices are some of the secrets of their success. The club approaches entertainment mainly with nu-disco and electro-house (11 Evmolpidon Str.).