Over the last ten years, Sweden's third largest city, long the ugly duckling to Stockholm's elegant swan, has grown to become a hip destination in its own right, one where the old sits comfortably next to the new. With the redevelopment of the waterfront area complete – now Europe's first carbon-neutral district – the city of Malmö has added a modern, cosmopolitan edge to its traditional squares and pretty neighbourhoods, with a food culture and nightlife to match.
A day spent exploring the streets of Gamla Väster (Old Town) reveals a rich history and many gems – not to mention some great shopping – but wander a little further and there's plenty to discover. Visit the castle and its surrounding gardens, head to the hipster paradise of Möllevången and its multicultural food stores and restaurants, or ride out to sleepy Limhamn, the old fishing village that's now a classy, relaxing suburb.
With almost half its population under 35, Malmö certainly knows how to party, and its bar scene has exploded recently to cater for the influx of young urban professionals. If you find yourself in need of some sustenance, whether early or late, here are the places to head.
Afternoon
In Sweden, the tradition for fika — a short break for coffee, pastries, and baked goods — is something akin to an institution, and while it's commonly taken mid-morning, late afternoon is as good a time as any to partake. And why stick to sweet treats?
Malmö Saluhall – From handmade noodles to wood-fired pizzas via burgers, organic salads, and a top-notch bakery, Malmö's foodhall, located in a beautifully restored brick warehouse dating from the 1800s, has something for everyone. Food can be eaten in or taken away, and there's a great bar and coffee spot too. It also serves as a farmers' market, and a number of traders sell kitchen equipment, gifts, and fresh flowers. Small it may be, but it's perfectly formed, and the handy location near the station and the renovated waterfront means it's perfect for an afternoon pitstop. (Gibraltargatan, 6)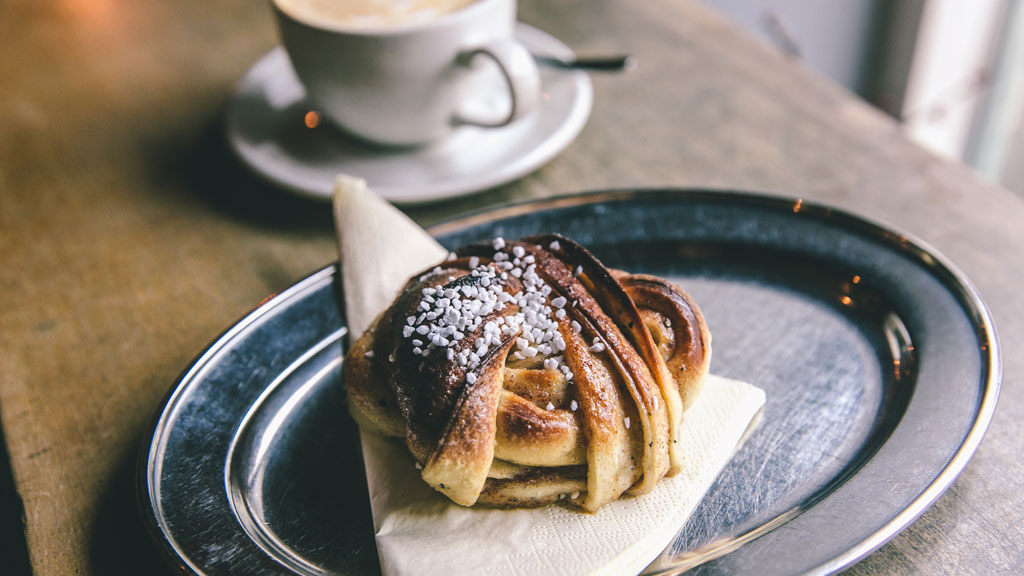 Lilla Kafferosteriet – Ignore the hipster coffee spots with their fancy gadgets and claims of perfection, and head instead to this place, a fuss-free yet delightful little spot tucked away in the Old Town. The coffee is, of course, delicious, as are their daily range of fresh sandwiches, cakes, and sugary delights – don't miss the kanelbullar (cinnamon roll). They have three floors of space, and a lovely, shady garden for the summer months — an hour or so spent there is pure bliss. (Baltzarsgatan, 24)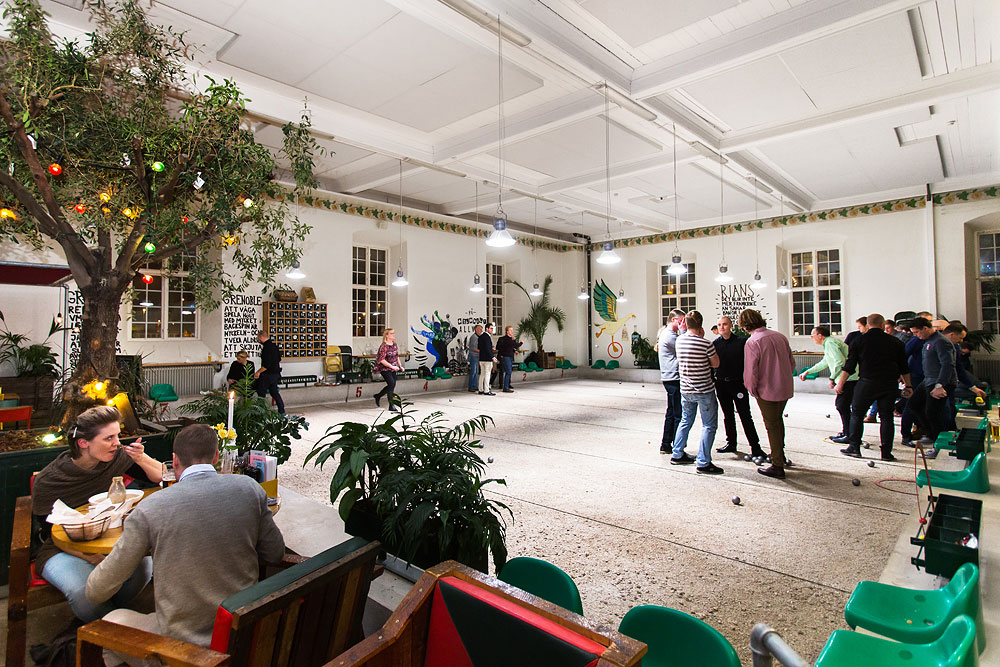 Boulebar – Come rain or shine, there's always the option to partake in a little game of pétanque at Boule Bar, for this converted 19th Century riding house has both indoor and outdoor courts. It's a relaxing sport, perfect for simply hanging out with friends and having a bit of fun. Add in some great booze, French delicacies, a wholesome dinner menu, and brunch at the weekends, and this place should be high on your list for some daytime action. (Drottningtorget, 8)
Evening
As dusk approaches, the bars of central Malmo start to fill with workers done for the day and those starting out on nocturnal adventures. Dinner here is normally an early affair, but fear not — join the masses in having a few swift drinks to whet the appetite.
Malmo Brewing Co. & Taproom – The Swedes have gone crazy for craft beers and ales, and this cozy, stylish space is — at the moment — the city's only microbrewery bar. They normally have 42 beers on draft, around 18 of which are their own creations (everything from chocolate milkshake stout to rhubarb and sea salt ale), and there's a fairly decent, American-themed menu too — think brisket, ribs, pulled pork and meatloaf. It can get a little rowdy later on, but there's a nice, early evening buzz that's a great way to kick off a night out. (Bergsgatan, 33)
Bastard – "Nose to tail" dining is this place's selling point, and they certainly have plenty of unique meaty delights, from deer liver to pig's head terrine. But despite the heaviness of the food on offer, there's a relaxed, unfussy vibe to this industrial-chic room and popular hangout for stylish, tattooed twenty-somethings. The beer and wine selection is great — and reasonably priced — and they do a mean cocktail too. Early evening is prime time here, but later on, and at weekends, live DJs up the pace. (Mäster Johansgatan, 11)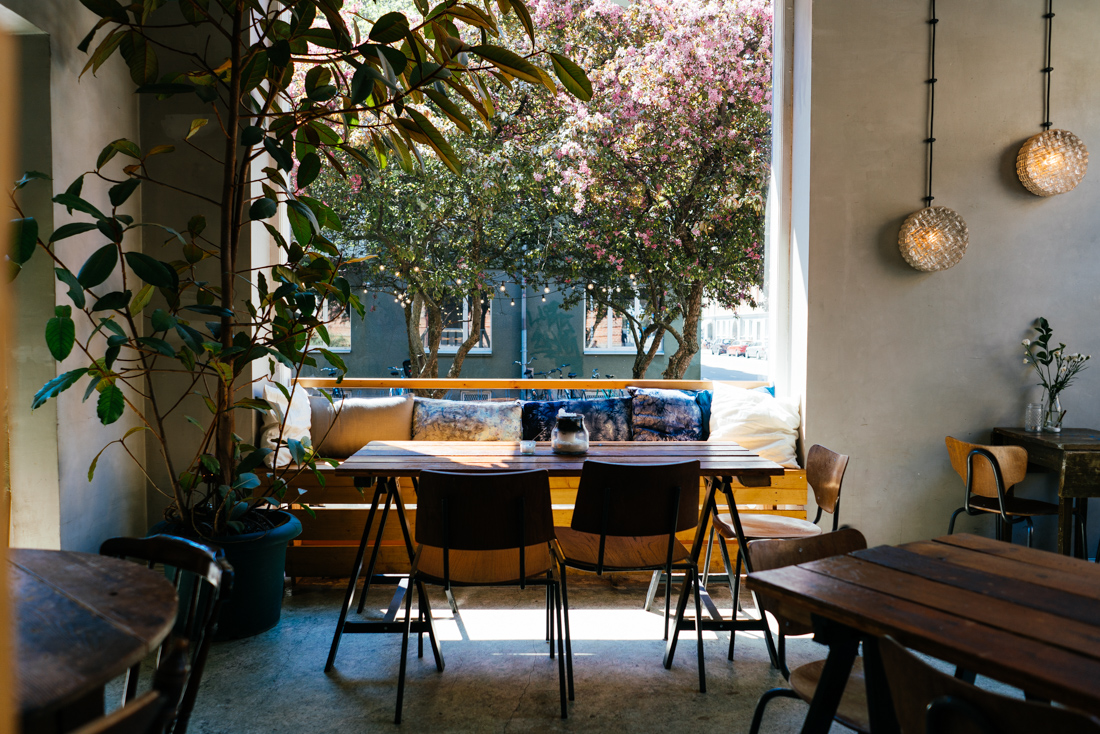 Mineral – Nestled in the uber cool area of S:t Knut, this shabby chic, retro space is full of natural light and plants, giving it a welcoming, homely air. The food is vegan and bursting with flavour (they focus on seasonal, local produce), and the menu changes daily. Best of all is the extensive wine list, most of it available by the glass, and their collection of local spirits and beers. For a chilled, relaxing couple of drinks, this place is pretty hard to beat. (S:t Knuts Väg, 13)
Night
It's not hard to find a packed bar as the clock ticks closer to midnight, but the theme pubs and tatty bars around the main squares are to be avoided; they're tourist traps with the prices to match. Seek out something a little more local instead, and a great time will be had.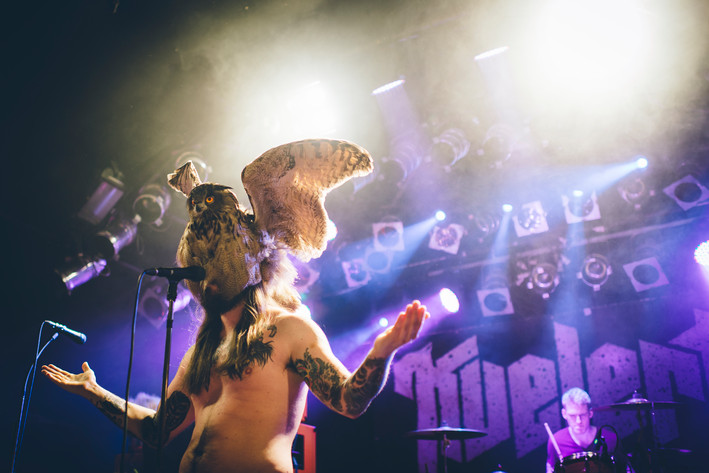 Kulturbolaget – Beloved by leather clad students, hipsters, and groups looking to prolong the evening's festivities, KBs (as it's known locally) has long been the epicentre of late-night revelry. At the weekend, they have DJs and concerts; at all other times, it's a mix of crowd-pleasing indie and rock. It's boisterous but fun, and if you want the night to end with a bang, this is the place (cash only though, so make sure you hit an ATM before you enter). (Bergsgatan, 18)
Skybar – Part of the brand new Malmö Live hotel and conference complex, the Skybar is the jewel in the crown, sitting on the 25th floor of the Clarion Hotel. Sip handcrafted cocktails and nibble on American-inspired bites as you gaze across the Malmo skyline, nestled in huge chairs and comfy chaise longues. There's a restaurant too if you need something more substantial, but with a drinks menu this tempting, it should be liquid refreshment all the way. (Citadellsvägen, 4)
Belle Epoque – Chic and stylish is the default setting at this cool new cocktail spot just a few streets away from trendy Möllevångstorget. This is where the beautiful people of Malmo come to quaff deluxe, innovative cocktails — like the Lyckås, made with carrot, tequila, whisky, and cinnamon — and listen to achingly hip downtempo house music. It's not cheap, but for a glamourous way to end your evening, it's unbeatable. (Södra Skolgatan, 43).