Neuigkeiten
---
We went to… ENEA Spring Break 2019
5 min read
---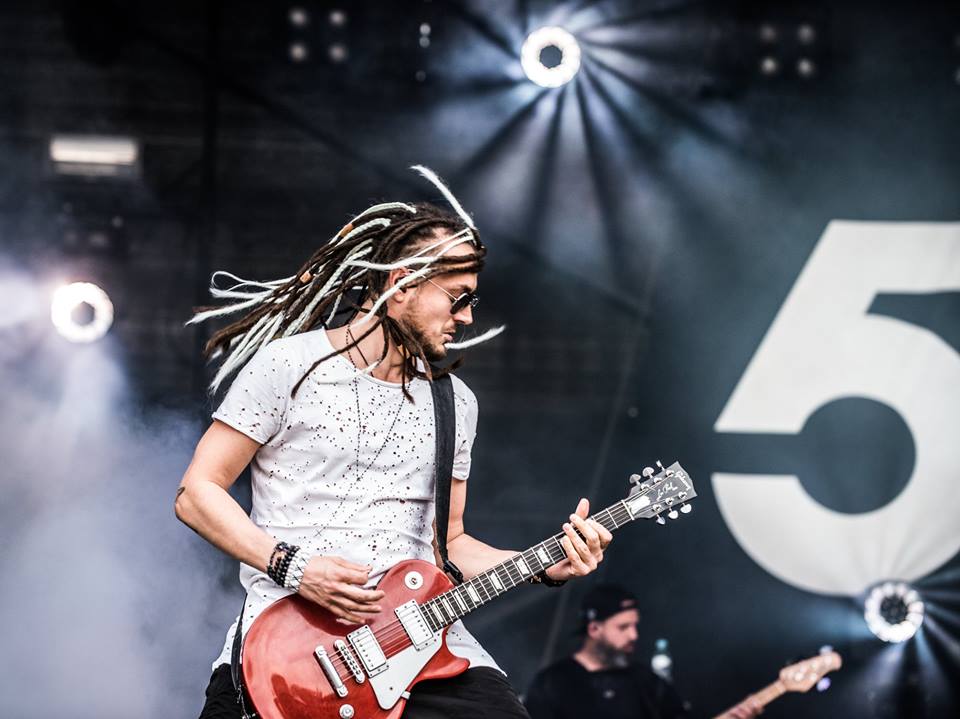 Photo by Jacek Mojta
The annual three-day showcase festival in Poznań, western Poland, brought high temperatures and a vigorous offering of everything from sugary synthpop and buzzy hip hop to loud and sticky psych rock.
Back in 2014, Spring Break was the first-ever showcase festival in Poland where regional artists were given a chance to shine. Now in its sixth year, it's one of Europe's cutting edge music festivals, bringing onstage the weird alongside the wonderful and leading to some fantastic discoveries.
As it happens with most showcase festivals nowadays, ENEA Spring Break is divided into music and conference, with a number of keynote speeches concerning the state of the music industry and festivals in particular. The workshops and panels were hosted at the Kino Pałacowe in the Centrum Kultury Zamek between 25 and 27 April, with the talks focusing on numerous topics including the gender gap in music, the showcase tool for the music industry to learn and network and for young artists to get the chance to show their work, copyright management, usage data and the post-streaming world. One of the most interesting panels included a heady discussion and a workshop around the American dream and the complex procedures and strategies when thinking about starting a career in the USA. Needless to say, Spring Break had it all.
THE MUSIC
Just like previous editions, this year's lineup was no less diverse and eclectic, with up-and-coming artists from across Poland and Europe sharing the stage with more well-known acts like Trupa Trupa, the psychedelic pop quartet who started their career in Gdansk and now are the newest signees to legendary Seattle label Sub Pop, the funk/hip-hop band Afromental, the electronic pop duo The Dumplings and Daria Zawiałow, the charismatic indie pop singer-songwriter who has already become a staple in Poland. Daria is living proof of the importance of showcase festivals to a young artist's career, since she debuted on Spring Break three years ago before the release of her first album. Then, she was called the "revelation of the festival" and now her shows are sold out.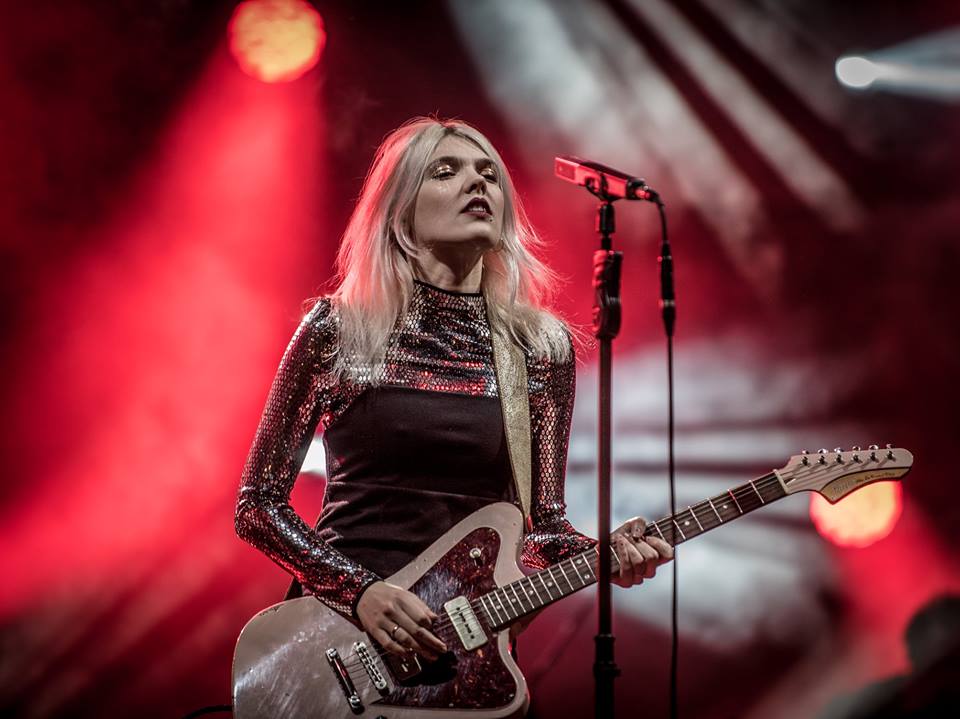 Choosing among 160 or more acts playing in 21 different venues around the center of this picturesque Polish city can be beautifully exhausting. The three days of Spring Break was all about wandering through the colorful Stary Rynek and surrounding area to the Imperial Castle (popularly called Zamek) and back again, be it night or day, walking up and down stairs to clubs and cafes and hidden yards to find the "next favorite band". For its fourth year in a row, Spring Break, Instytut Francuski / Institut français de Pologne à Varsovie and Le Bureau Export hosted an evening of eclectic up-and-coming French talent, taking place at Meskalina, in the heart of the Old Town. Soundczech had its own stage to promote new Czech acts like the avant-garde jazz Zabelov Group, while other little-known acts from Lithuania, Latvia, Russia and Hungary also performed. This year Don't Panic! We're from Poland program of the Adam Mickiewicz Institute, as Enea Spring Break's key partner, celebrated its 10th birthday with its own showcase of Polish artists in Tama club, hosting important local names like Coals, the electronic folk duo of Katarzyna Kowalczyk and Łukasz Rozmysłowski, who has caught the attention of music professionals as well as the European and international indie audience.
Among the (thankfully) many great gigs, we have compiled a list of some of the best performances of new artists caught during the festival. Such a summary, by definition, fails to include equally impressive shows from famous acts like Dawid Podsiadło, the most popular Polish singer of the young generation, the crossover ska-prog band Lao Che, Novika, whose fame spread abroad especially when collaborating with Smolik and Fisz and is now considered the First Lady of the local electronic scene, and Zamilska performing her first DJ set at the festival and the first Poznań show in three years. The experimental Polish producer, famous for her trancy beats and stage charisma, showcased her forthcoming album, set for release this summer.
BEST 5 ACTS
The Blind Suns
During the Le Bureau Export's event on the first day of the festival, the French-Polish surf rock/shoegaze band took the stage in Meskalina, Old Town. The three-piece band draws inspiration from Mazzy Star, Dick Dale, Link Wray and The Primitives, using fuzz guitars and reverb drenched vocals to the fullest. With their raucous energy and glistering harmonies they manage to shape an extremely dynamic indie psych sound, in which the band's singer and guitarist, Dorota Kuszewska, gives a Joan Jett-like aura. Their new LP, Offshore, is produced and arranged by Charles Rowell from the noise pop band Crocodiles.
Lor
The band is formed by four teenage girls from Krakow, talented beyond their years: Julia Skiba (piano), Paulina Sumer (lyrics), Jagoda Kudlińska (vocals) and Julia Błachuta (violin). Their sound is similar to Daughter, walking the fine line between shoegaze pop and indie folk, tied with feathery vocals that cut like a knife. Elegant strokes of piano and floating violin chords complete their dreamy soundscapes. So fragile that, at their gig in Tama Club, you could hear a pin dropping. Their debut album, Lowlight, has just been released.
Dagamba
The symphonic rock band from Latvia is formed by cellists Valters Puce and Antons Trocjuks, pianist Dainis Tenis, drummer Arturs Jermaks and Iranian percussionist Hamidreza Rahbaralam. Their sound is a blend of cultures and, even, histories. World, classical, pop, rock, music itself is an endless possibility to experiment, deconstruct and recreate. All five of them are adept instrumentalists, with range far beyond their peers and a skill to jump between various musically defined boxes. And the crowd in Poznań loved them!
The Saturday Tea
The psych-rock band coming from Warsaw draws inspiration from bands like 13th Floor Elevators, Fleetwood Mac and Rolling Blackouts Coastal Fever. Apart from any garage distortions, the melody here reigns in generously colorful and trippy dosages. With a style that would see them fit on any Vintage Pop compilation, their fun and laid-back attitude leaves you wanting more. Placing their gig at the Dragon Club, a small and cute venue in the Old Town was perfect for the atmosphere they created. Earlier this year the band released their album Quicksilver Dreams.
Hania Rani
She is a pianist, composer and producer whose work aims in melting the boundaries between genres and styles. Hania Rani writes music for films, theatre plays and various cultural events. In her concert at the Scena na Piętrze venue she focused mainly on her solo debut, Esja, released earlier in 2019 by the prestigious British label Gondwana Records. Hania builds with her piano atmospheric, minimal and often poignant pieces, almost abolishing time and space, in a Sigur Ros-like manner. Simply beautiful.