Neuigkeiten
---
We Went To… The Trans Musicales 2019
5 min read
---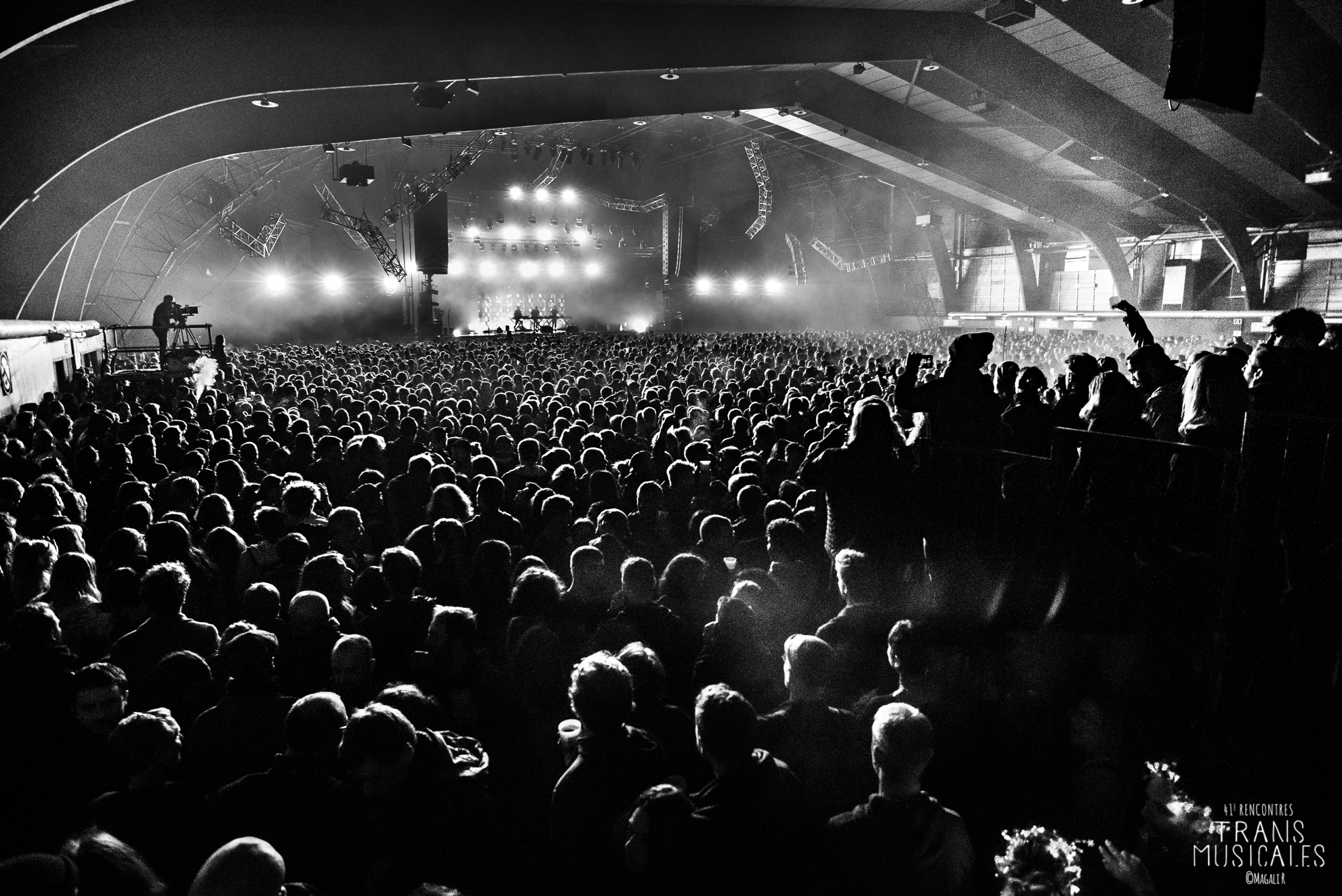 Europavox headed to the city of Rennes for the 41st edition of Trans Musicales, and found out how festivalling at the dawn of December can be truly outstanding.
First held in 1979, the annual Trans Musicales began as an expression of youth rebellion as a reaction against the Paris-centric conviviality of France's music scene and ended up widely regarded as one of the most important events on the festival calendar for showcasing new talent; in the meantime it helped re-imagining the story of a small French city who owes much of its current artistic vivacity to this festival. The philosophy of Trans Musicales is rooted in discovering and promoting musical originality as well as giving bands the opportunity to play a large-scale professional set, while eliminating the concept of headliners. Since its days as just art students and dreamers, the festival's founders and directors Béatrice Macé and Jean-Louis Brossard have lived by a basic rule: to show the newest, most innovative and progressive talent from all over the world. In all, they have remained true to their word. Over the years, Les Trans has hosted the likes of Portishead (who played here their first ever international gig), Nirvana, Bjork, Beastie Boys, Orbital, Daft Punk (before their masks were even a thing-imagine that!), Cypress Hill, Tony Allen, Herbie Hancock and LCD Soundsystem, but the focus is mainly geared towards new and emerging talent.
In its four decades (plus one year), Trans Musicales has become a valued institution in our continent's constant changing festival map, a spotlight on the best new talent the world has to offer, a Basquiat-like neo-expressionist blast of bands and artists. Year after year the event kicks off 5 days of a dynamic and colorful line-up of European and global music and interactive music industry professionals. And for this edition, despite the fact it was held during the peak of France's social movement and the nationwide strikes, the numbers are nonetheless impressive: 84 musical acts from around the globe shared the different stages of the festival over the course of its five days, 56,000 people attended the festival, 50 countries were represented, 18 from Europe and 32 from every other corner of the world. As for the variety of acts the list is pretty remarkable, from Alyona Alyona's French hip-hop to Catnapp's Argentinian electro and from Kenyan Coco Em's Afro-electro to Joey Quinones and his Sinseers' New Orleans-style jazz and rocksteady, as well as every conceivable style and genre in between. This is the true essence and the beauty of Les Trans. So, here's to their fifth decade celebrating new and exciting music!
10+1 TRANSMUSICALES 2019 HIGHLIGHTS
For a festival with a splendid menu of 84 music acts and 125 shows, it is a challenge to narrow down the choicest cuts of favorite sonic dishes and newfound delicacies. Still, here are 10 recommendations of (really or relatively) new bands plus 1 iconic musical figure, that left the finest impression (and some of them, that left the venue almost burning).
Grand Singe
The neo-boom bap, underground hip-hop, masked project of French rappers Zo, Miqi O and Boucherie Chevaline. Their style is based on their "robot villain" stage personas similar to that of MF Doom rapper and Marvel's comic universe, and sharp, candid rhymes. Wild, vivid and colorful.
Marina Satti & Fonés
The singer, songwriter and music producer with the Greek and Sudanese roots combines elements of Greek traditional music with contemporary sounds and global rhythms. Marina Satti founded Fonés, a female a cappella group performing traditional polyphonic songs from all over the world.
Shht
Belgian space rock? It is as intriguing as it sounds. Originally from Ghent, this five-member noise band seem mentally and physically unstable, but they do create a crazy live atmosphere with their absurd patchwork of solid synth basslines, pounding grooves, Kanye West and Beatles hints, all covered in an interstellar silver-disco aura. Mind-boggling!
Los Bitchos
Fresh and girly cumbia from London, UK. These five gals are full of attitude and make sunkissed psychedelia and balmy indie-pop with killer guitar hooks, shimmer tunes and feel-good beats. They would be the perfect soundtrack to a Quentin Tarantino's version of "Sex & The City".
Stats
This new dance band from London finds its way between 70s art rock, 80s synthwave, disco grooves, art funk and contemporary blissful indie pop. Check out their debut album, Other People's Lives, released earlier in 2019. It's how Pet Shop Boys and Roxy Music would sound, if they had been formed today.
Tribade
Impressive and thought-provoking Spanish female rap group, from Barcelona, leaded by the MCs Bittah, Masiva Lulla and Sombra Alor. The band offers a clever palette of flamenco, afrotrap, soul and reggaeton, with socio-conscious lyrics against gender inequality, LGBT rights and antifa activism.
Liraz
Israel-born artist Liraz Charhi works the music roots of her Iranian identity, singing in Farsi and creating a connection of East and West music, through a mixture of traditional Persian sounds and 70s Iranian pop alongside modern rhythms, with the help of her fellow Israeli producer Rejoicer.
Lous and The Yakuza
Alternative r&b and similar to Stromae pop-rap -with delicate hints of chanson française-are the main expressive tools for the 23-year-old artist Lous (real name Marie-Pierra) who grew up in Rwanda and Congo before heading to Belgium and start a music career. Her debut album, Gore, will be out soon.
The explosive experimental indie pop group from Russia, although well-established, they never cease to amaze with their sensational mix of electronica, avant-pop and art-punk sounds. As a live act, they are incredibly thrilling and rebellious, often reacting against traditional forms of entertainment.
Shortparis
Minimalistic, experimental and the first ever act from Taiwan to be invited to the festival. Inspired by different styles and textures, the five-member band was formed two years ago and since then they explore cinematic soundscapes via prog rock, post-rock, and even jazz, using electronic (samples, synths) and acoustic (piano, marimba), sounds. Much like a modern Stomu Yamashta.
Go Go Machine Orchestra
The renowned artist, icon, political and activist figure from Somaliland, blends her astonishing voice of African and Eastern music heritage with Ethiopian jazz rhythms and Tuareg rock and desert blues. Sahra's live performances are culturally precious, with songs about the sufferings and joys of Somaliland people. Her new album, Waa Dardaaran, is out now.
Sahra Halgan