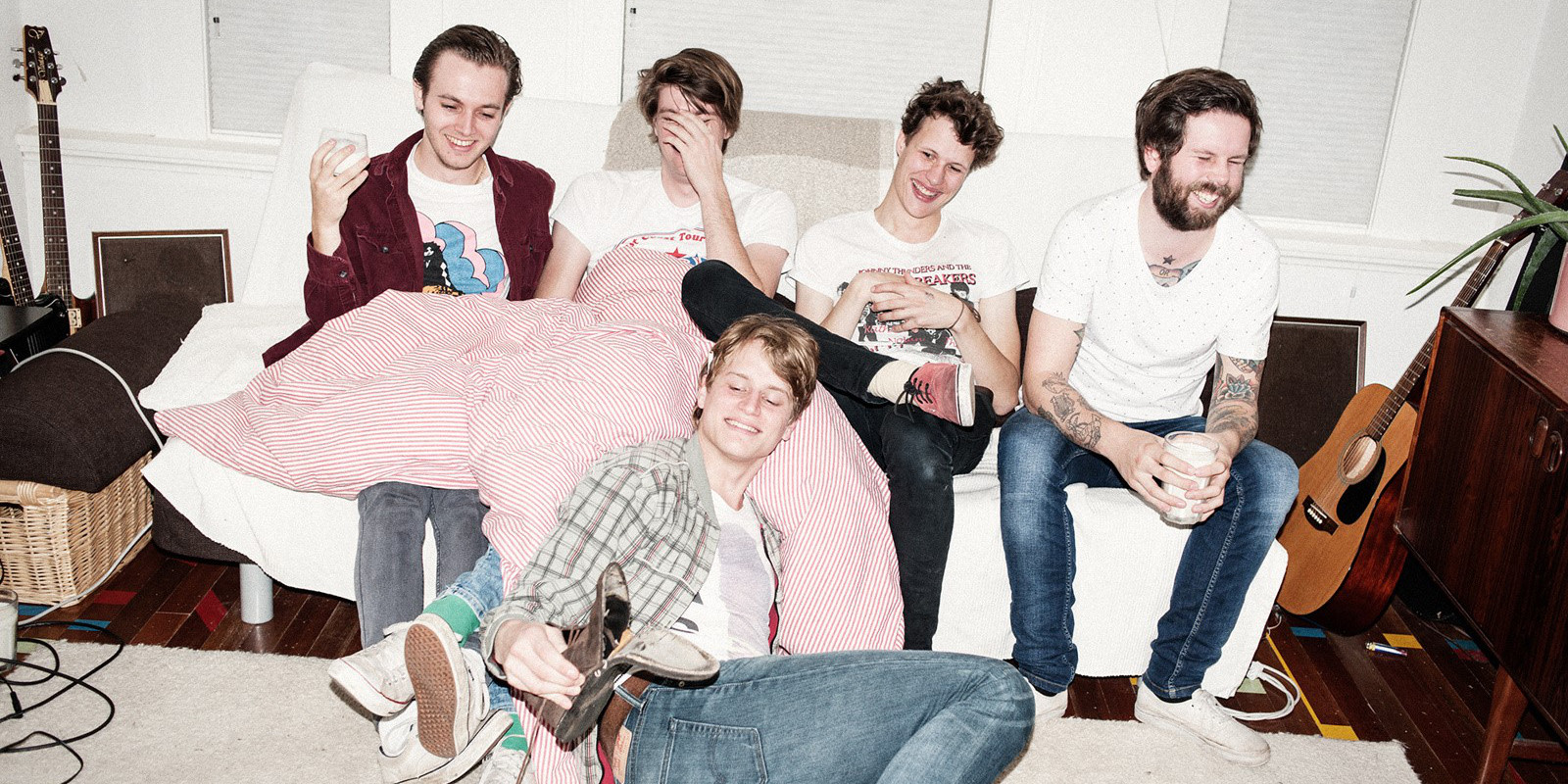 À propos de
Artistes comparables
Undertones, Ramones, The Black Lips
Freestyle
Powerpop, garagerock
" Fun, Fun, Fun "
Afterpartees are a five-piece garage rock band from Horst, a provincial town in the south of the Netherlands best known as the home of Dutch punk legends De Heideroosjes. And like their hometown compatriots, Afterpartees have built-up an impressive reputation for their live shows, with incendiary performances that are guaranteed to bring wild joy to their audiences.

Their debut album Glitter Lizzard (2015) is an exciting collection of explosive three-minute songs, rooted solidly in the sonic tradition of musical heroes from the 1960s and '70s such as The Undertones, The Only Ones, Johnny Thunders, The Ramones, The Kinks, Blondie, T-Rex and Iggy Pop. Afterpartees also find kindred spirits in contemporaries like Ty Segall, King Tuff, The Black Lips and Arctic Monkeys.
As you may have guessed, the band's name refers to the after hours phase of the night, when people are drunk and desperate and tend to be pathetic in their search for love; when they are willing, as Niek sings in 'Girls Like You', to climb through the window of the girl they fancy. Girls are a big inspiration throughout their oeuvre. Oasis, on the other hand, are not. No less than two songs on Glitter Lizzard are called 'Wonderwall', with both addressing that awful moment when someone by the campfire starts to play that tune on their guitar. As with with everything the enthusiastic energetic Afterpartees do and say, it's tongue in cheek, which sums them up nicely: wild, positive, and lots of fun.