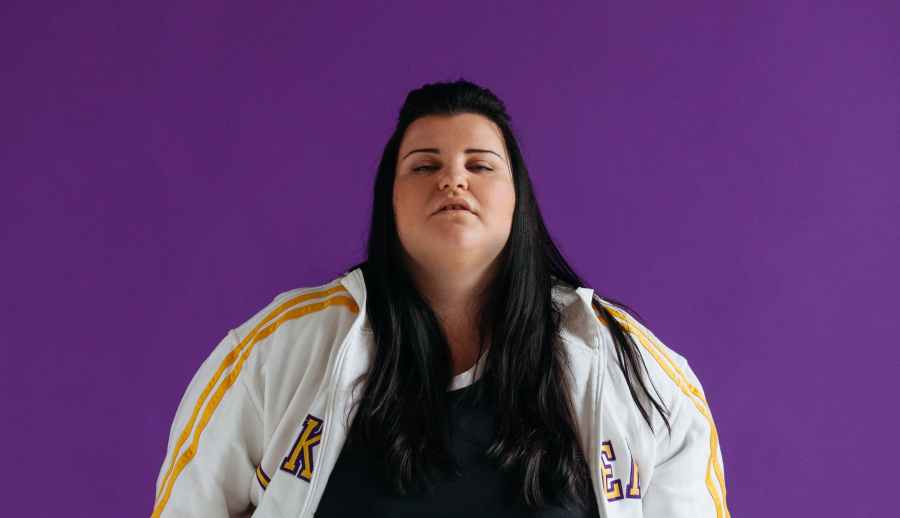 À propos de
Artistes comparables
Azealia Banks, Missy Elliot, Angel Haze
" The new rap icon for Ukrainian millennials. "
It didn't take Alyona Savranenko, AKA Alyona Alyona, long to make the journey from nursery school teacher to Ukraine's newest – and biggest – rap star. Just six months in fact. But such a meteoric rise is something she's been working on since she was 12 years old and first heard Coolio's "Gangster's Paradise". Shortly after her father bought her Eminem's The Eminem Show while abroad on a work trip and her path was set. "It changed my world", she said in an interview with Russian Vogue, and she's been making music ever since.
Her brash rap pulls no punches, Savranenko spitting lyrics with a righteous fury and passion. In part, this is a result of her fight for recognition; as a plus-size woman, she's faced criticism and scorn in her home country, but such barbs simply fuelled her desire to prove her detractors wrong. She sings about real life, and her experience of it – "normal Ukrainians and young people", she says – alongside issues of acceptance and equality, topics that aren't common in much of Eastern European rap. Above all, she just wants to be free, to make music, and to be who she wants to be.
With millions of views for her creative, provocative videos, not to mention the acclaim heaped on debut album Pushka, it's an approach that's paid dividends so far. She's blazing a trail for defiant individuality and self-acceptance while creating some of Europe's most visceral rap and hip hop, an overnight success that's been a lifetime in the making.