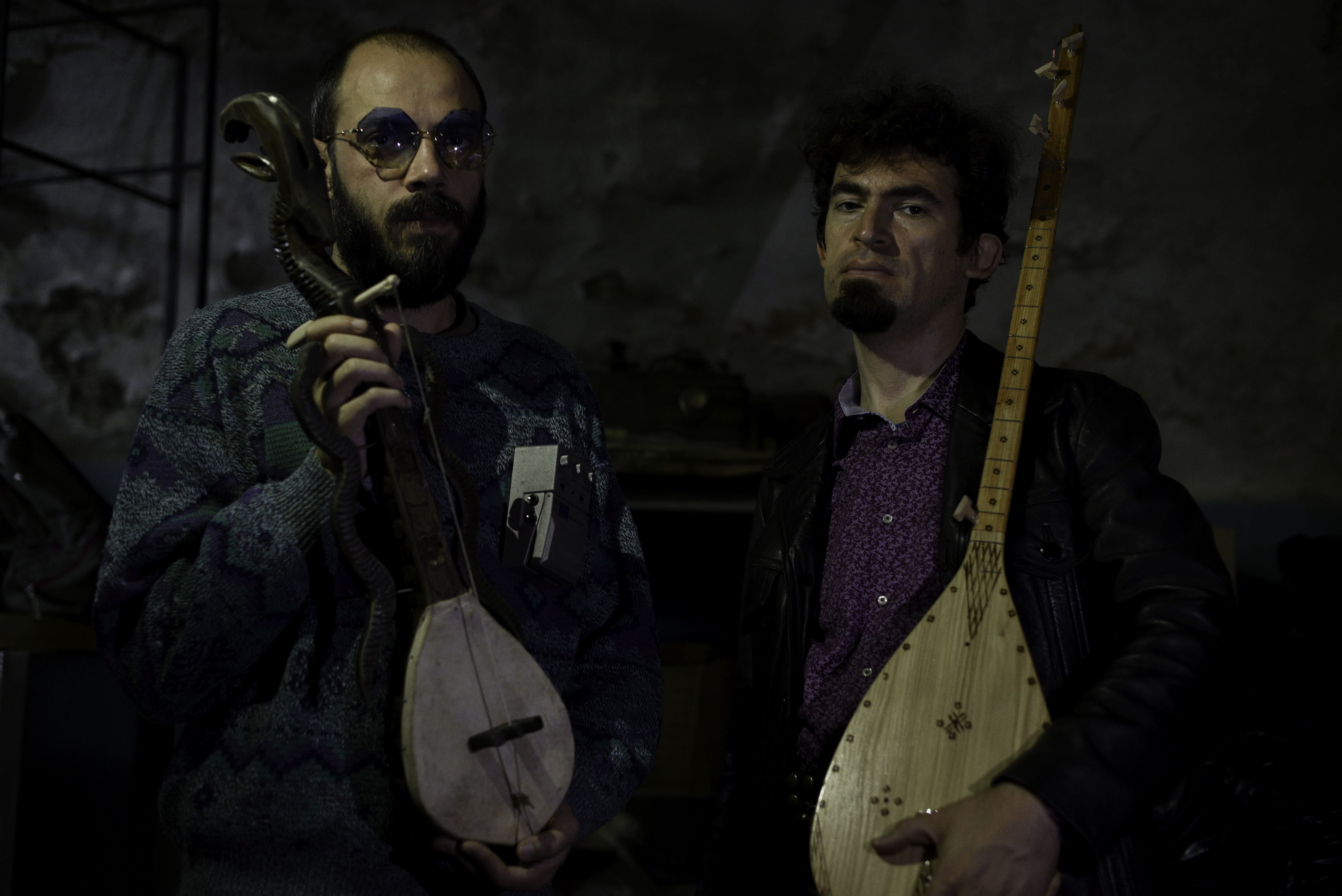 À propos de
Artistes comparables
Massive Attack, Baba Zula
Freestyle
Trip Hop, Ethno
" Hey presto, it's exotic Balkan Trip Hop from the future! "
There's a special vibe to the Balkan Peninsula. Travel agencies and your sunburnt auntie, returning from vacation, might variously describe it as "time flows differently there", "passionate" or, if particularly lazy, simply as "exotic". Those who experience it on a more frequent basis, however, know it's all those things – and yet none of them. It might best be described by the feeling of lying comfortably in the warm sun after a hearty and delicious meal, indulging in your vice of choice and thinking about not much, really.
It's a vibe that many artists try to emulate, usually by slapping characteristic folk instruments or melodies onto a more contemporary music foundation – hey presto, it's Balkan Rock! –, not realizing that the desired novelty dissipates in the flood of similar approaches and sounds. Not Balkan Taksim, though.
Their mission is in their name, with "Taksim" referring to a style of Middle Eastern improvisation that begins in a familiar melody, then ventures into parts unknown. The Romanian band takes the pieces of the past they encounter during their travels and exploration of Balkan history, culture, people, and music, learning from them, internalizing them, and churning out psychedelic maelstroms of Electronic music at the intersection of past, present, and future. Such is their appeal that centuries from now, their musical visions might be the subject of haphazard collaging and ethno-fusion themselves, but for now, the Balkan Taksim vibe is fresh, authentic and exciting enough even for the likes of Iggy Pop and Gilles Peterson. Let it flow through you.