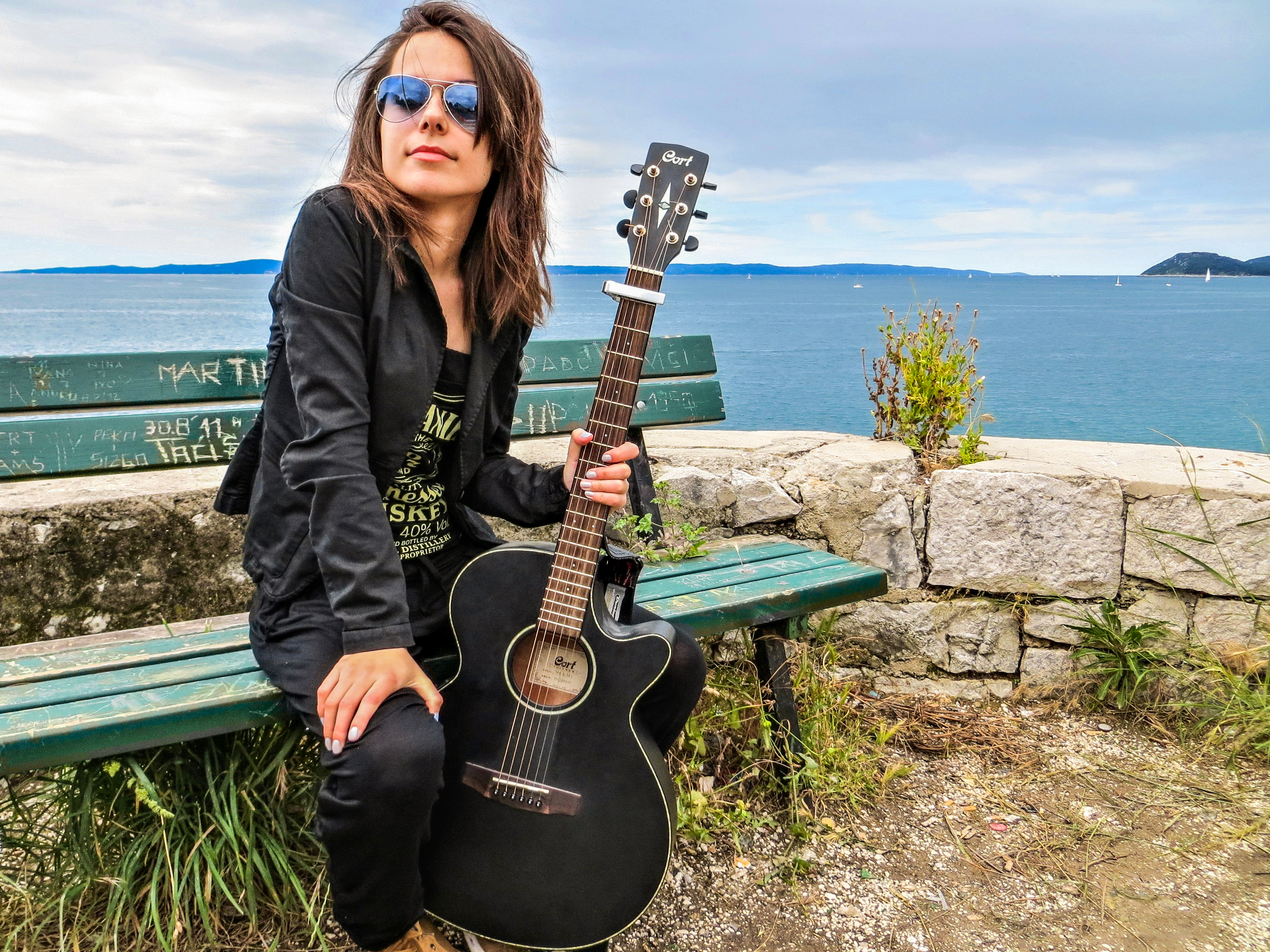 À propos de
Artistes comparables
Courtney Barnett, Angel Olsen, Nadine Shah
Freestyle
Acoustic Punk, Indie Folk
" "I believe in using songs to say things." "
Singer-songwritter Billie Joan, born Ivana Pezo, comes from Split, Dalmatia. She became a musician by accident when her late father found an untitled cassette tape on the road side. Young Ivana discovered it was Springsteen's Born in the USA.
She formed her own band in her early 20's and also was a frontwoman for a few other groups. By the end of 2013, she decides to rebrand herself under the alias Billie Joan and take on center stage as a solo artist. Her songs, sung in English, have a touch of protest, citing Dylan and Springsteen as having the biggest impact on her strong lyrics.
Her decision to go solo proved to be a good one: first, by getting into almost every unsigned artist competition she applied for, and then by landing gigs at summer festivals in Croatia, Slovenia, Bosnia and Herzegovina. Right after, Billie Joan was a guest on the Croatian national television as a finalist of the HR Demo Klub competition, where she also performed her song "Don't You Mind" on Good Morning Croatia show.
Billie Joan debut album, Barren Land, was released in March 2017 on the small label Juda Records and is avaliable via Bandcamp. With 11 songs,  she collected some rave reviews by Croatian indie music websites. After the album release, Billie Joan got the chance to perform on INmusic Festival 2017. The first single of her debut album is "Oh, my dear Reverend" and the video can be seen on her You Tube page.