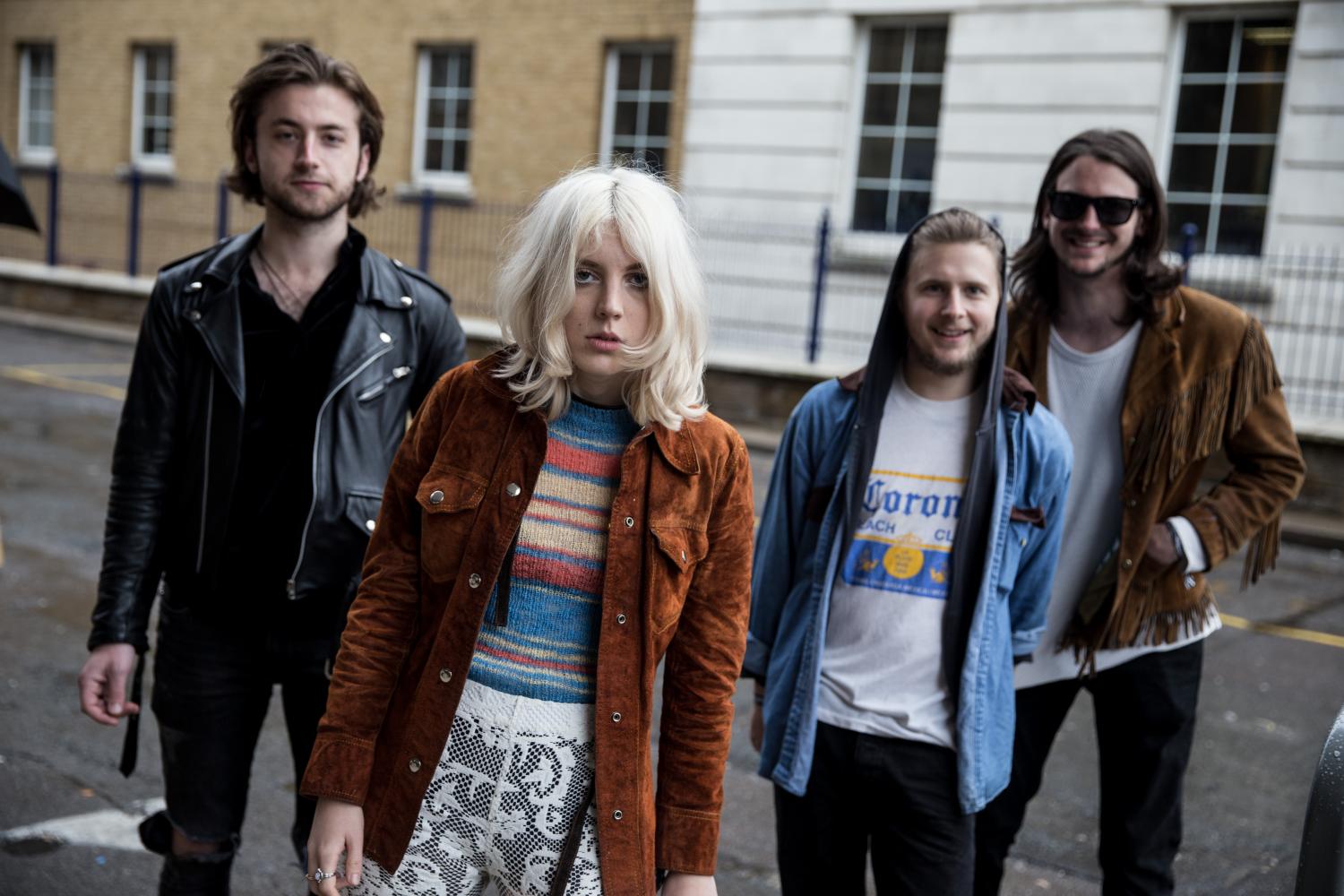 À propos de
Artistes comparables
Lush, Mazzy Star
Freestyle
A much better looking version of the Stones
" If the Rolling Stones were from Brighton, played shoegaze, and fronted by a talismanic woman of greater integrity with more grit than M.Jagger "
From Brighton UK and fronted by the gorgeous, and stage-stealing front woman Izzy B Phillips, Black Honey have the sleazy rock charm of a UK rock outfit that have invested way too much money in guitar pedals, and too much time writing hooky choruses.
Unfairly claimed by The Guardian as the shoegaze band Lana del Rey would front, this band is far more than just a pop-fad. With the hook-laden rock hits, 'Corrine' ("Corrine, come back to me, 'Cause it's six in the morning and we're only playing make believe"), and 'Somebody Better' ("I guess I love to be somebody better, I won't get burned to stay here forever), the band are proving they have the songwriting kudos to match their rock 'n roll debonair.
A retrotastic take on future indie music, their style and swagger on stage cannot be competed with. Their cinematic, pulp-noir, shoegaze-pop is off kilter, with a faux-seriousness, and sharp take on modern songwriting. Curdled guitar pedals draw their sound into the cannon on late 80s indie, with obvious comparisons being drawn to Mazzy Star, and Lush. More than that, they have the charisma, and good looks (even the guys are look pretty swagger in their leather jackets) to turn the charm on, and the heat up at any given away or festival stage across Europe. Now, where's that overdue debut LP?