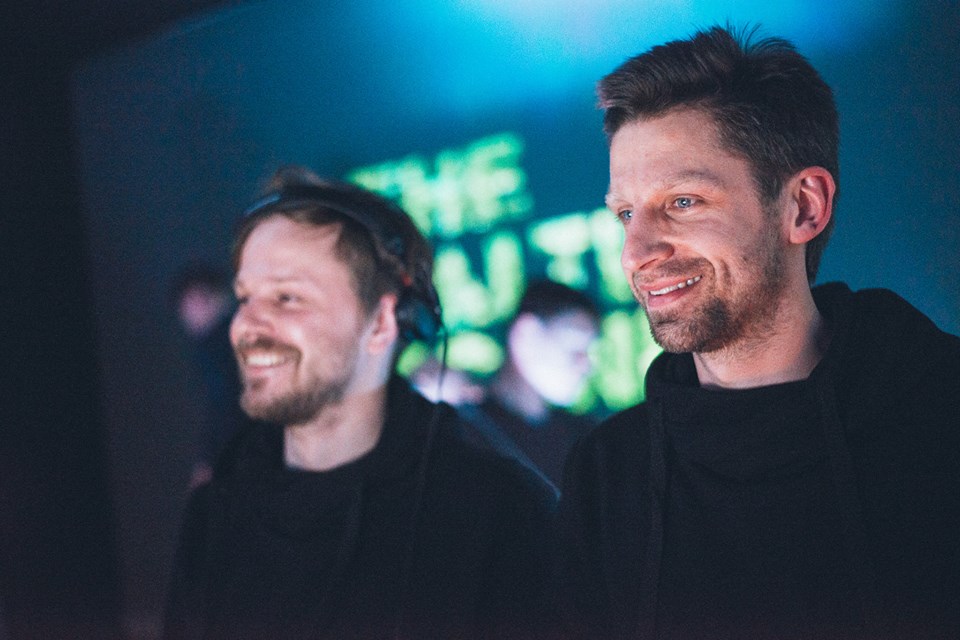 À propos de
Artistes comparables
Ricardo Villalobos, Richie Hawtin, Trentemoller
Freestyle
Romantic Techno
" The dark of the night in musical form "
The dark of the night hangs heavily over the music of Lithuanian electronic duo Black Water – no surprise really since most of their debut album, aptly named Night Shift, was conceived in the witching hour (they both still have day jobs). And while they term their creations "romantic techno", they paint in big, bold slabs of midnight black; hypnotic, unsettling beats pound away repetitively in the background, while the songs fix you dead in the eye and reel you in.
There's a minimalist bent to what they do – in their hands, a few key elements do all the heavy lifting – but that's not to say their impact, or their ambition, is limited. They've already represented their home country at Tallin Music Week (resolutely a Very Big Deal for local bands) and launched their album in the cavernous Lithuanian Energy and Technology Museum, a renovated industrial complex that suits their aesthetic down to the ground. Acclaim has also been rightly heaped on the duo; a nomination for the Best Electronic Act at Lithuania's version of the Grammys was richly deserved, even though they didn't win.
Having evolved from a seven-piece to a duo, their music has undergone a similar transition; distilled to its essence, everything is lean and taut. It's intense too, in the way that all the best techno is, an enveloping listen that surrounds the ears and fills the synapses. It might have been "conceived in the shadows", but centre stage is where anything this powerful belongs.