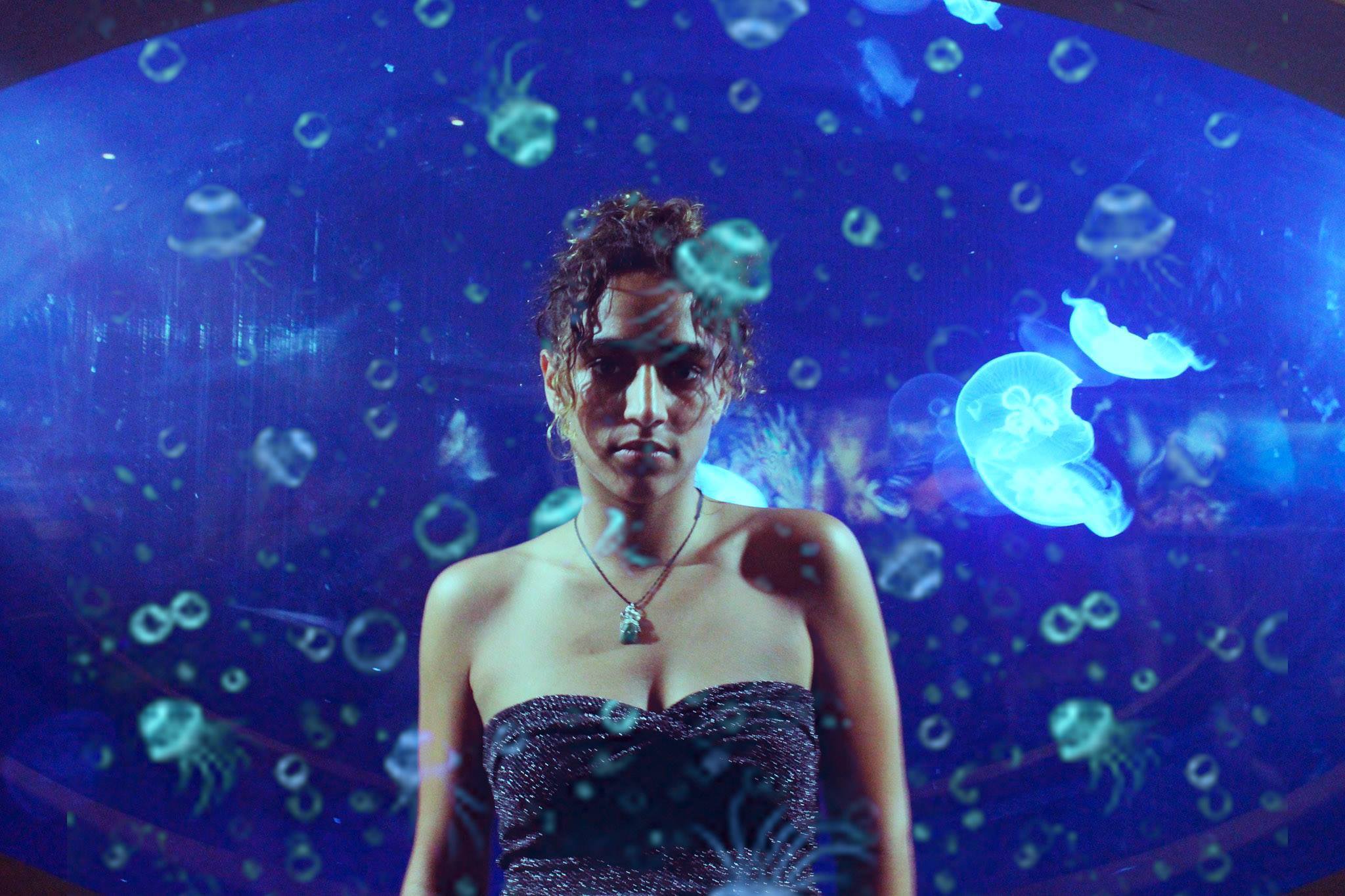 À propos de
Artistes comparables
Lauryn Hill, Missy Elliott, Sade
Freestyle
R&B, alternative rap, neo-soul
" Smoky flow in a confluence of musical blackness: hip hop, soul and funk. "
Originally from Antwerp with Portuguese roots, Salomé Dos Santos created the moniker Blu Samu with reference to her love for the color blue and her fascination with samurai culture. Although both elements have no relevance to the urban culture and the slick amalgam of funk, R&B, hip hop, jazz and Brazilian rhythms in her music, nor to her flow in Dutch, English and French, still the pseudonym sounds no less intriguing.
In 2017, she released her first official debut single, "I Run", followed by "Sade Blu", which made her an increasingly present figure in the Brussels' hip hop scene, next to Le 77 and Zwangere Guy. In 2018, Blu Samu won in the Urban category at the Red Bull Electropedia Awards; that same year, she tailored her first EP, Moka, (2018), not as a flashy patchwork of influences due to her diverse roots, but mostly as a collection of personal statements; a compass to her inner thoughts. Blu Samu's verses are strong and refreshing — "Cause you don't know how/To deal with my honesty" ("Clumsy Queen"), "We come in smooth/With hard decibels" ("Nathy") — but that isn't even her biggest weapon. It's her voice which serves as a gigantic playground, and the ease with which she moves from à la Missy Elliott toughness to à la Sade sweetness in a flash that allow her to be her own chanteuse.