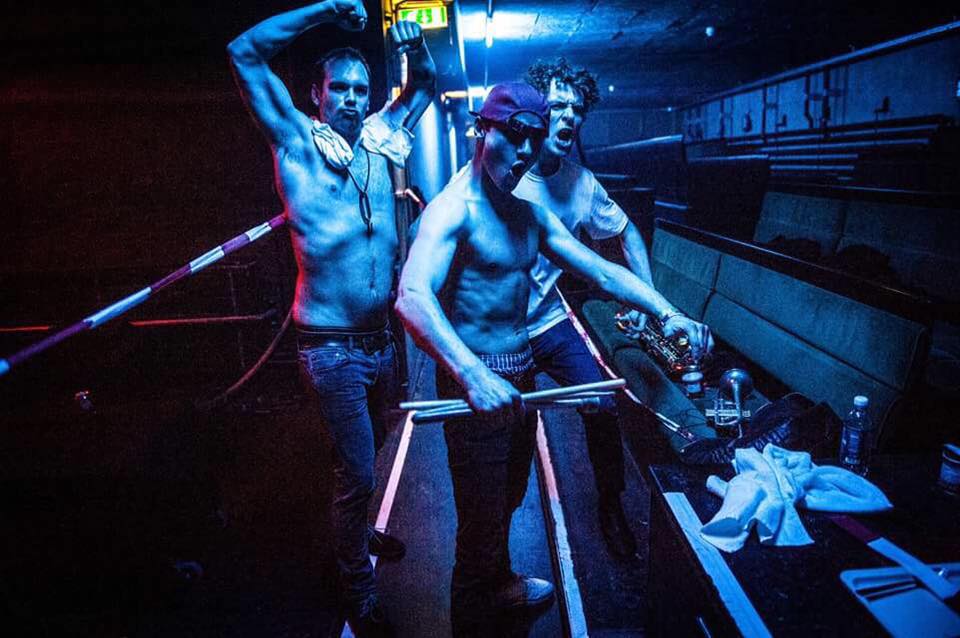 À propos de
" Disco & dance classics like you've never heard them before "
If ever a band was aptly named, it surely would be Amsterdam's Brass Rave Unit, for they do exactly what it says on the tin. They play brass (trumpet and sax), they're a unit (a trio), and they certainly know how to rave. Their USP is quite simple — famous dance and disco tracks rendered with a cheeky swagger and some quirky drums that are crying out for a singalong and some madcap dancing, with songs like 'Freed From Desire', 'Don't You Want Me Baby?', and even the Chemical Brothers' 'Galvanise' all given the BRU treatment.
The result is a joyous, madcap, down'n'dirty urban jazz feel — party bangers given a makeover for festival crowds in need of a pick me up. They frequently don't even play on stages, instead simply wandering the fields and setting up impromptu sessions wherever and whenever they like, drawing crowds and smiles wherever they go. You might say it's a guilty pleasure, but they're undeniable fun and infectious — who doesn't enjoy dancing with giddy abandon while bellowing out classics?
Some might say that it's easy just doing covers, that such crowd-pleasing fare is too obvious. But there's such joy in what Brass Rave Unit do — not to mention ingenuity in adapting songs to a drum-and-two-horn setup — that it's impossible not to be seduced. Let your hair down and have some fun. Let yourself go. Surrender to the feel-good, communal vibes. Isn't that what the best music is supposed to do?