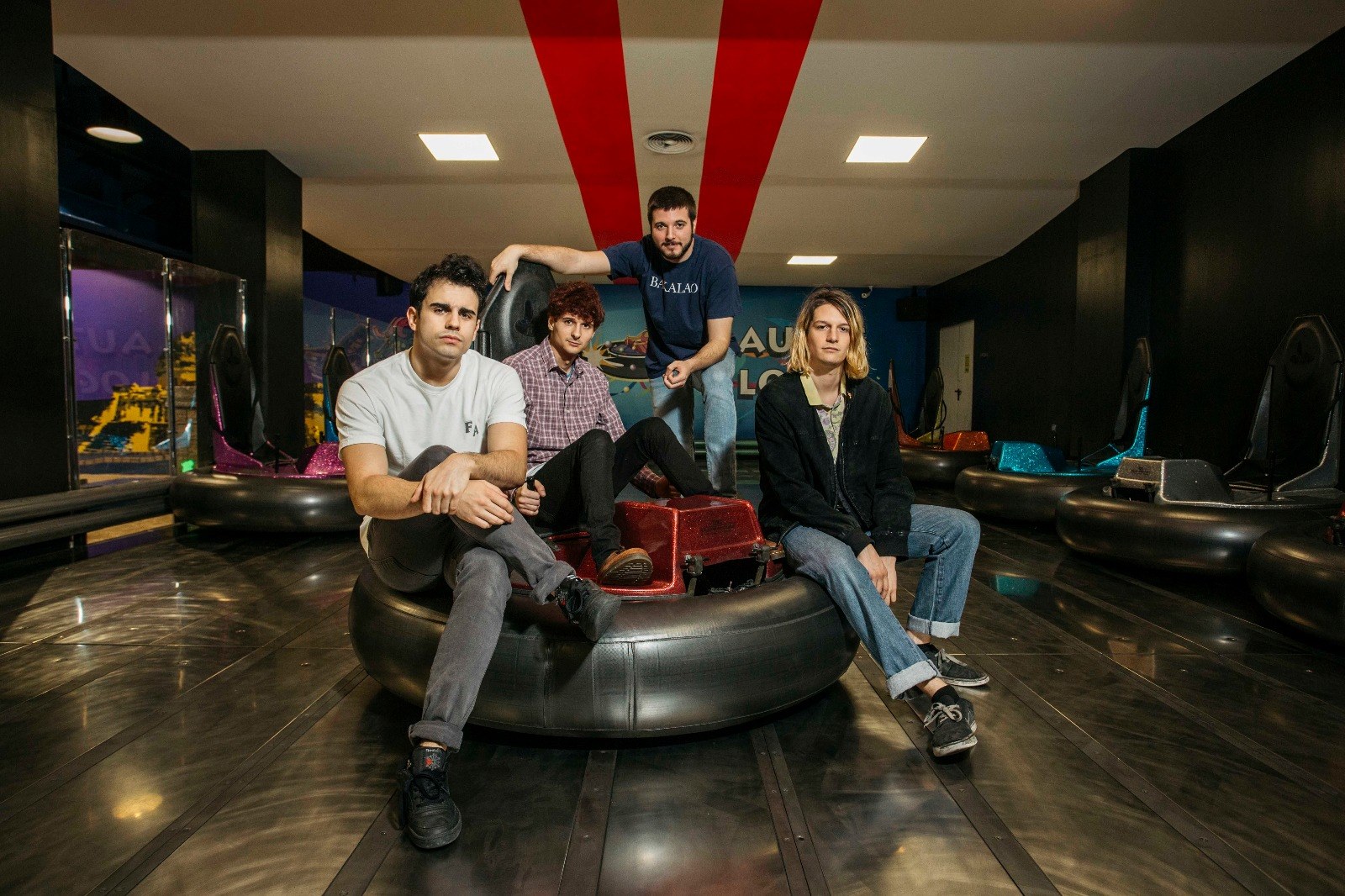 À propos de
Artistes comparables
Oasis, Jesus and Mary Chain & Ramones
Freestyle
When shoegaze meets punk-pop
" The most important spanish thing since Sangria. "
Do you remember the first time you heard any of the songs from Oasis's debut album? Do you remember the impact on your brain and heart when you heard the Ramones for the first time in your life? Are you one of those people who can't live without My Bloody Valentine's first album at home? Well, you're in luck, Carolina Durante have just arrived to save your life and their debut album was released April 26.
The band is formed by Diego Ibañez (vocals), Mario Del Valle (guitar), Martín Vallhonrat (bass) and Juan Pedrayes (drums). Influenced by Spanish Indie bands such as Los Planetas, Parálisis Permanente and Los Punsetes, they portray the daily life of a hopeless youth about their future who've lost the desire to live their present. The best news about these boys is that they think that success rots everything and therefore they must play under their own rules. Songs like "Joder, no sé" are generational hymns for people eager for music with guitars and real lyrics. They are the future of indie music without being aware of the danger that this may imply. I would dare to say they can become the new great rock band in Madrid. As spokespeople for a whole generation's disappointment being politically incorrect, Carolina Durante stands a truly unique and delightfully disturbing band. They are the wild voices of the new sound of youth in Spain.