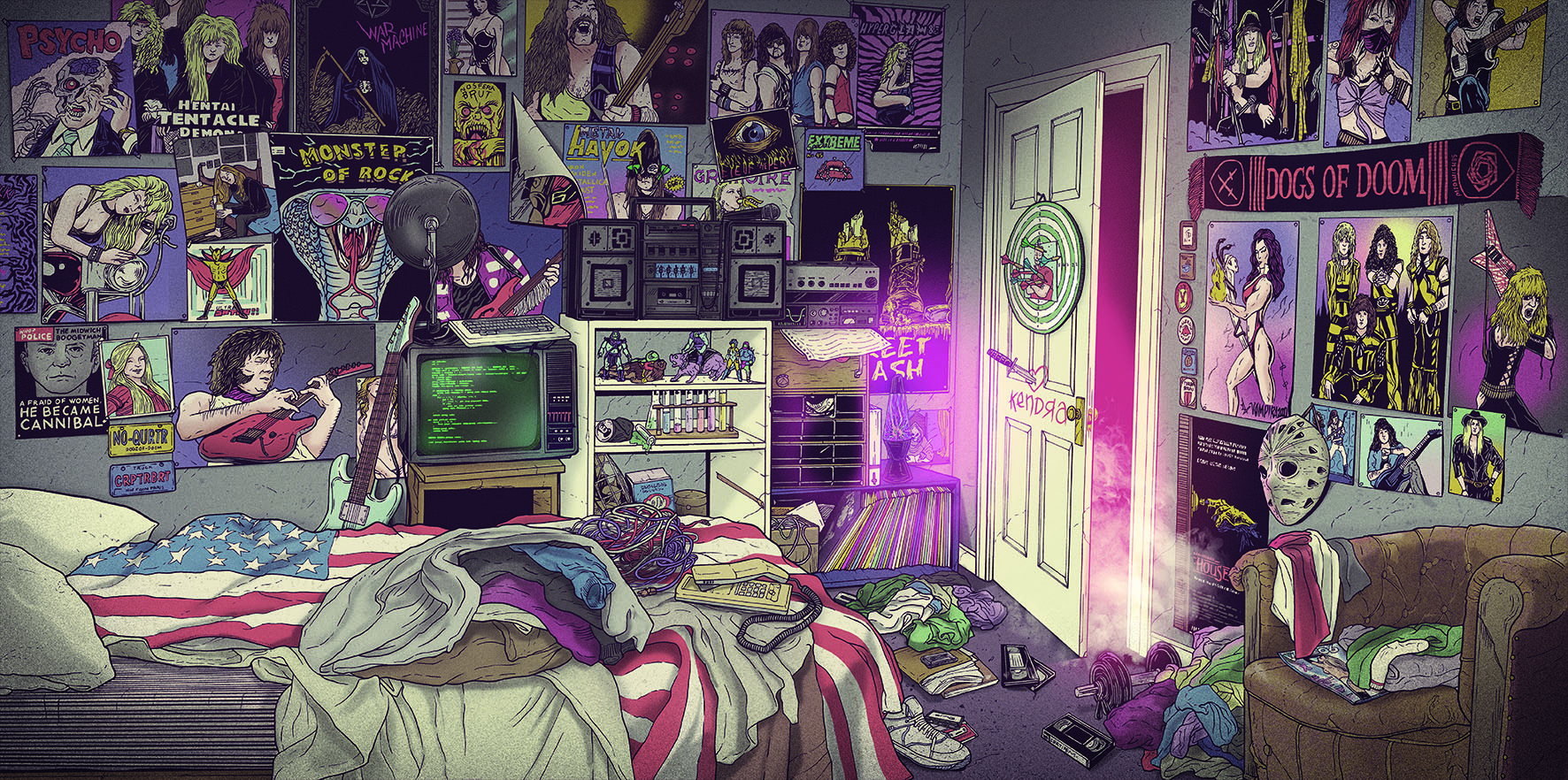 https://www.youtube.com/watch?v=qy1zbbosiTQ
À propos de
Artistes comparables
John Carpenter, Justice
Freestyle
Synthwave, Horror synths
" Dark, explosive synthwave fusing techno with metal "
Born in the mid 2000s, synthwave is a subgenre of electronic music. Its characteristics: strong synths in the music and a certain nostalgia for Eighties pop culture, its video games, film soundtracks and general aesthetics. Some synthwave artists are particularly fascinated with horror films – Carpenter Brut is one of them. Mixing heavy metal, techno and horror soundtracks, this French musician has been creating dark atmospheres since his first EPs, which were bundled together in the compilation Trilogy in 2015, followed by a live album in 2017 (Carpenter Brut Live). Some of his songs also featured on several video games (Hotline Miami 2, The Crew, Furi…).
https://www.youtube.com/watch?v=qy1zbbosiTQ
Surrounded by a veil of anonymity and mystery, the name Carpenter Brut actually refers to the music written by one man: Franck Hueso, who comes from the city of Poitiers and refuses to have his photo published in his artwork or in the media. To see his face, you'll have to go to one of his gigs. And this experience is a must if you enjoy explosive performances. Keep in mind that Brut means 'raw' in French (and Carpenter probably hints at his love for John Carpenter). In February 2018, his first real studio album, Leather Teeth, was released – eight new songs that make up a soundtrack for an imaginary film from 1987. The crazy storyline includes a cheerleader, words in neon pink, a mysterious rocker named Bret Halford and a series of murders… A wild album, short but devilishly efficient, which is the perfect introduction to the strange world of this secretive artist.