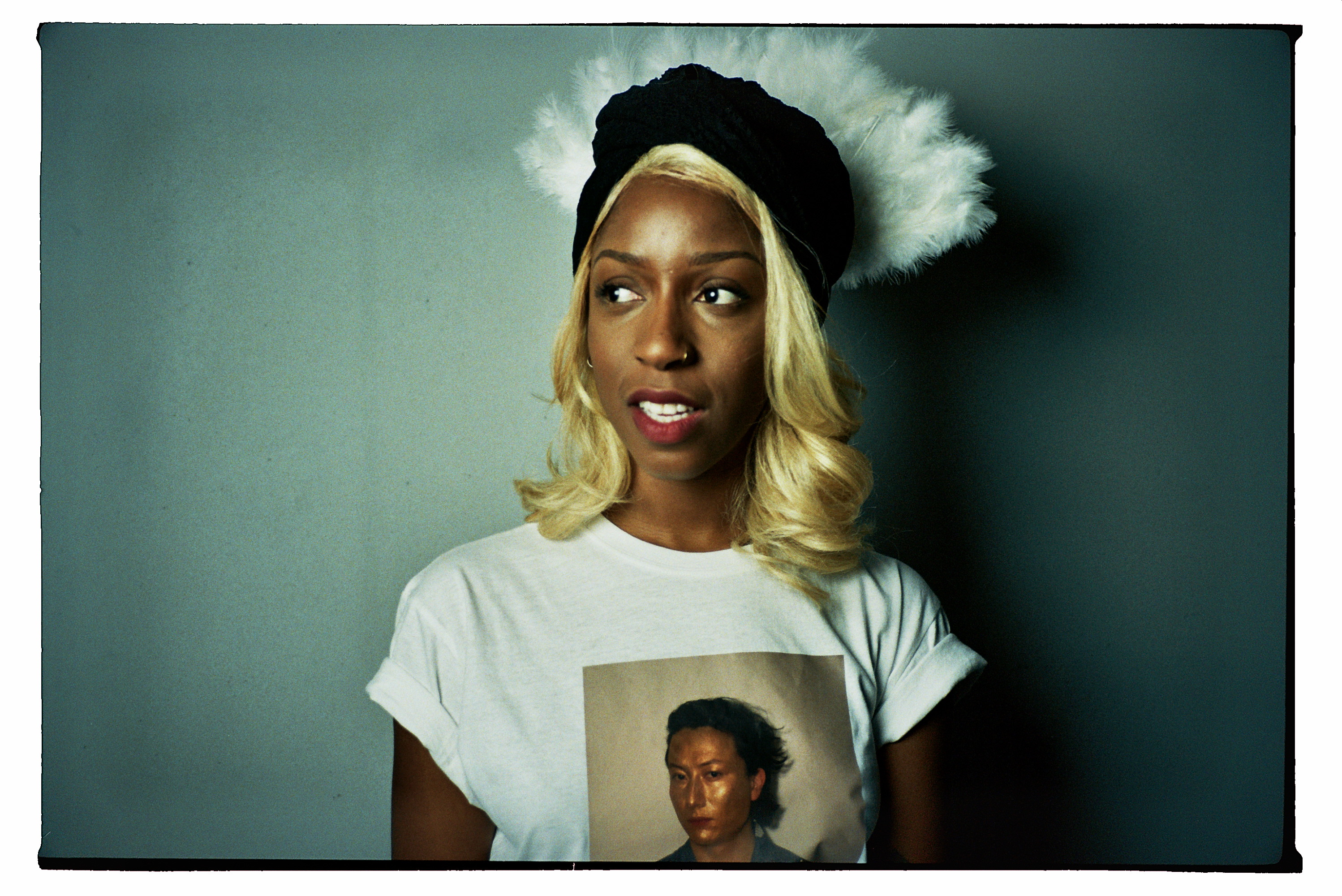 À propos de
Artistes comparables
Neneh Cherry, David Byrne, Santigold
" Addictive electro songs with a Caribbean flavour "
Unlike some artists who conform to the trends at the risk of losing their own identity, Charlotte Adigéry's music could not have been sung by anyone else but herself. If you want to find out who this intriguing woman is, where she comes from and what she likes, you can simply listen to her songs; it's all there, from her playful sense of humor to her obsession for synthetic wigs (as shown  in the amazing song "High Lights"). Her parents are from Martinique and Guadalupe, and this heritage is quite clear in her hit song "Paténipat", which incorporates an addictive chorus in Creole. She also uses her multilingual skills to sing in English and French with softness and liveliness.
Caribbean music is not her only influence though. Born and raised in Ghent, Belgium, she remains true to her hometown: she signed to DEEWEE, the record label founded by the Dewaele brothers (Soulwax, 2ManyDJs), who also come from Ghent. She started performing under the moniker WWWater, and she stills uses it from time to time when she wants to channel her more extreme electronic experimentations. What she releases under her own name is more of a storyteller's perspective, her everyday observations. Her sound, a blend of pop and electro with a touch of Caribbean music, is inextricably linked to DEEWEE's productions. Her second EP, Zandoli was released in February 2019 and we still can't get over its tribal rhythms and perfect melodies – as if Neneh Cherry and David Byrne had had a secret child. Her first album could become one of the highlights of the new decade.