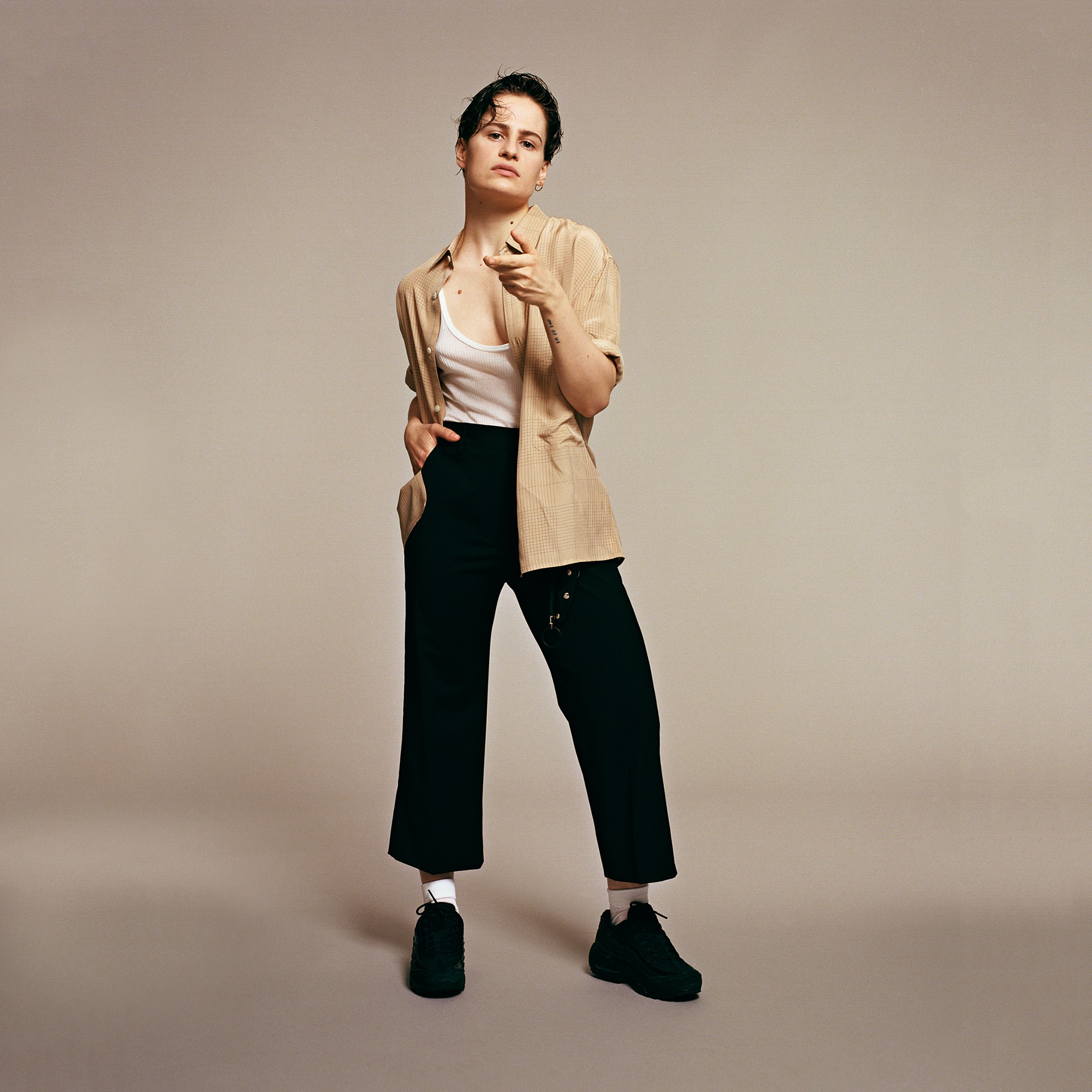 À propos de
Artistes comparables
Michael Jackson, Björk, Perfume Genius
Freestyle
Androgynous, expressive pop
" French singer-songwriter en route to world domination "
In October 2016, Héloïse Letissier (the sole mastermind behind the name Christine and the Queens) graced the cover of Time magazine. Above her stark, black & white portrait, the title "Next generation leaders" directly acknowledged her as one of the most important personalities in their twenties. This prestigious recognition was more than deserved.
Born in 1988 in Nantes, France, Héloïse Letissier studied theatre for a while, hence her spectacular dance moves on stage and in her videos. Inspired by Michael Jackson, Pina Bausch, David Bowie and Klaus Nomi, she had her first breakout hit in 2014 with Saint-Claude, soon followed by a second amazing single, entitled "Christine". Both paved the way for her debut album, Chaleur humaine, produced, arranged and written by herself (except for the cover "Paradis Perdus"). It immediately conquered her homeland with its enthralling synth-pop, fuelled by her unique voice and electro beats. The newcomer quickly became France's greatest modern pop star.
With her androgynous outfits and self-described pansexual identity, Héloïse/Christine enjoys questioning the notions of femininity and masculinity. "Jonathan", her duet with Perfume Genius, was the perfect match for these topics. This song featured on the US version of her album, which was released in 2015, a year after the original French version. Chaleur humaine was re-recorded with lyrics translated into English. The song Christine thus became "Tilted", a new success in her discography. Last August, she posted a message on Facebook revealing that she was "plotting the follow-up in Los Angeles". This mysterious new album will be released in 2018. In the meantime, she has announced a series of gigs planned later this year. In the posters for this new tour, most of her band name is crossed out in neon green, hinting that she now prefers to be called "Chris". Welcome back, Chris!