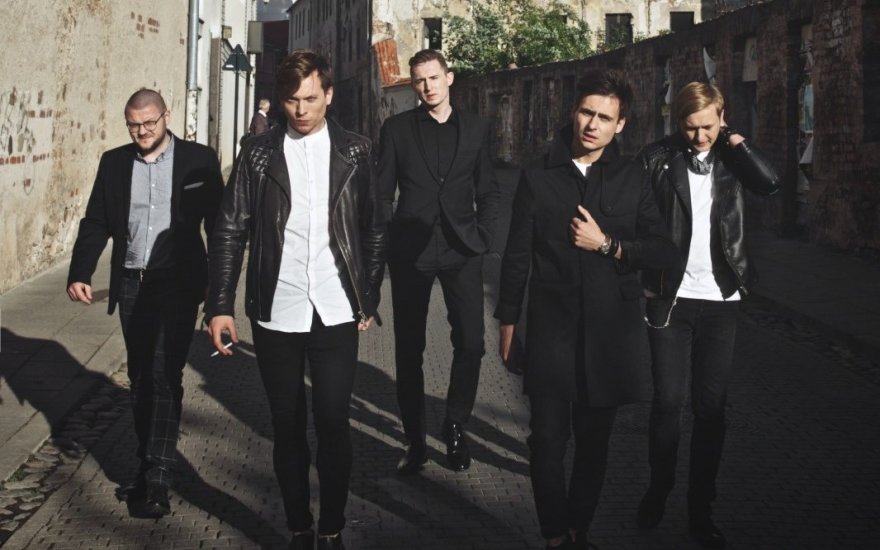 À propos de
Artistes comparables
Depeche Mode, INXS, Arcade Fire
" Gloriously anthemic, hands-in-the-air rock'n'roll "
Stand to attention and salute one of Eastern Europe's best, and unheralded, alternative rock bands! The five "officers" of Lithuania's Colours Of Bubbles have been marching together for over a decade, and in that time have racked up an impressive amount of fans and acclaim. Hailing from Šiauliai – frequently referred to as Lithuania's Manchester – they have a fierce independent streak and an even fiercer work ethic; no surprise then that they've played shows and festivals in every corner of Europe and racked up a host of awards and nominations.
Last album She Is The Darkness was a dark, cinematic record, and explored themes of gloom, love, anger, and despair – hence songs like "Wall Of Death", "Your Ghost", and "Pallbearer". There are hints of Depeche Mode and INXS running through their industrial take on rock, and a certain maximalist tinge too – they are unafraid to play with thick layers of sound and add in triumphant horns or clanking bells when the mood demands it. But there's euphoria and light in them too, and an arena-sized ambition which their music more than lives up to; some of their choruses are crying out to be sung by 20,000 people with their arms in the air.
And they're not afraid to push boundaries either – 2017's Untold Story was a collaboration with the St. Christopher Chamber orchestra that led to three spellbinding concerts and an acclaimed album. A forthcoming release is sure to cement their status as rock behemoths and attract a new generation of conscripts to the cause.