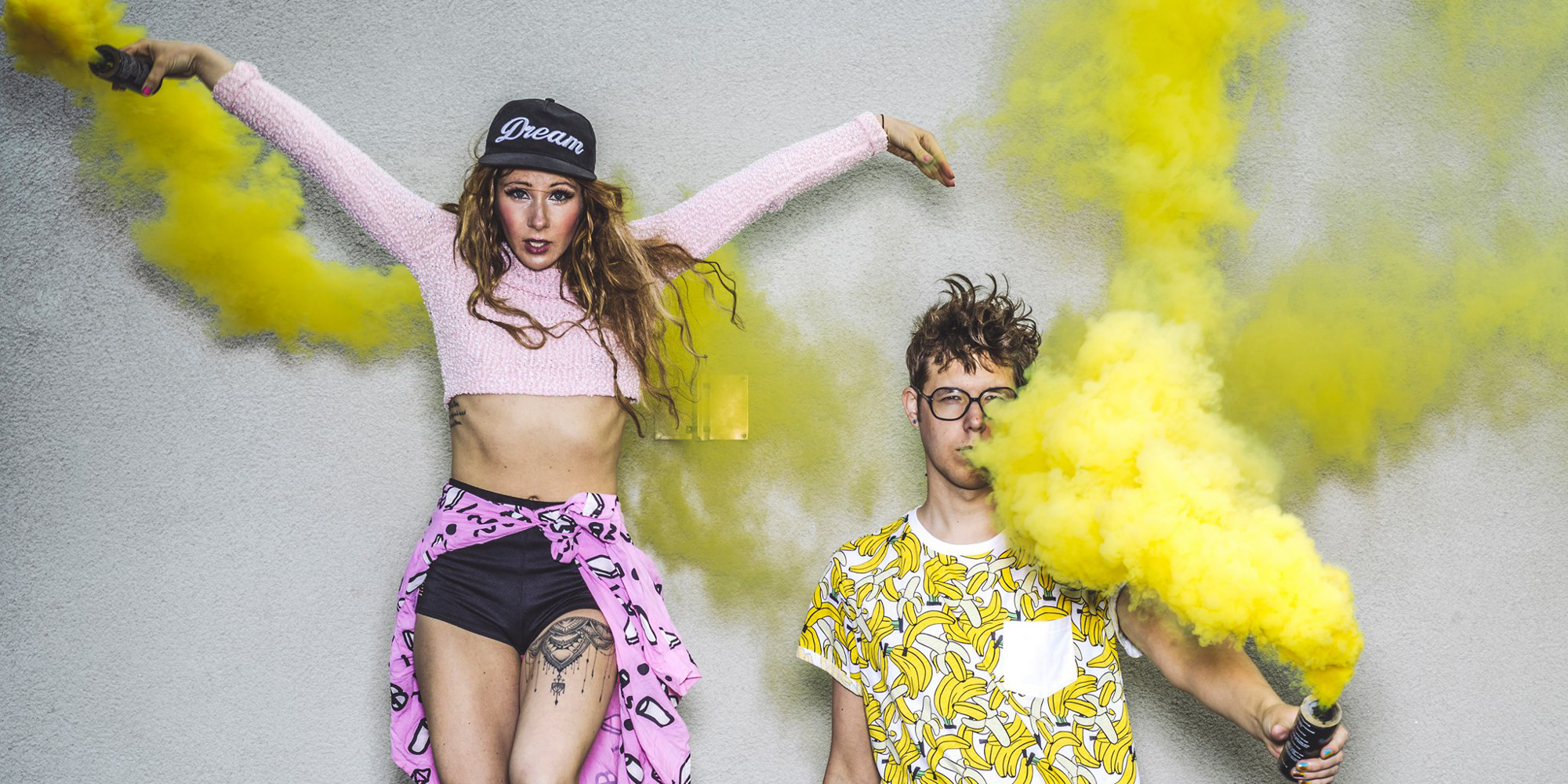 À propos de
Artistes comparables
Die Antwoord, Rebecca & Fiona
Freestyle
Catchy Scandipop raps
" Swedish duo mixing electropop and bubble gum rap for the dancefloor. "
What happens when you mix ABBA with rap? Package the unholy alliance with 90's references and contemporary girl power swag. Add to that a love for dolphins and we're starting to get close to Death Team's playful and cool electro pop sound. This odd twosome consists of Mayka, who raps children's song melodies, and Johen Rafael Tilli, the guy who produces these insanely catchy tunes.
Mayka has a background as a DJ, and Johen has previously crafted electro pop in another duo, Lissi Dancefloor Disaster.
Warner Bros. quickly signed the duo, releasing a number of singles and the Death Team Love You EP in 2015. Their biggest tune so far is 'Fucking Bitches in the Hood', which Spin Magazine named one of the best songs of 2015.
As befits children of the multimedia generation, videos are an important part of Death Team's presentation. In the clip for the trap pulsing single 'Messed Up' they bicycle around, influenced by the Stranger Things series. Other videos depict freaky bowling scenes, animated dolphins and 90's computer aesthetics.
In 2016 Death Team toured Asia, then focused fully on their debut. If the parable of mixing ABBA with rap discouraged you, Peres Hilton wrote: "Imagine Die Antwoord if they were produced by Mika! So wrong yet so right! Soooooo catchy!" By the end of the day, who doesn't get off on some catchy Scandipop with bubble gum raps?