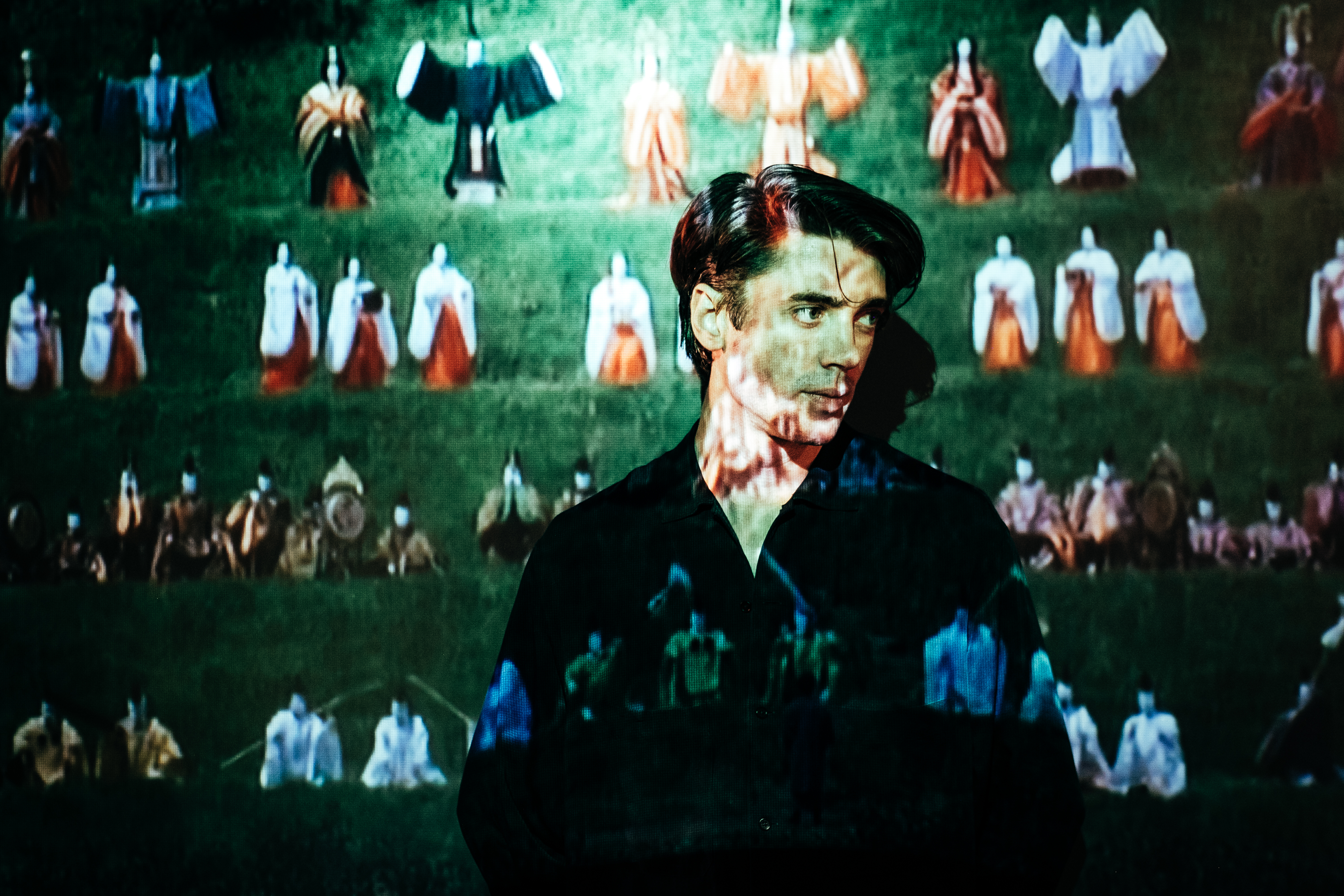 À propos de
Artistes comparables
Dollkraut, Beak>, Can
Freestyle
Gothy-post-synth-rock
" A haunting synth soundtrack to a 70s slick, horror flick. "
Enter the gothic, darkened, hallow woods inhabited by the psych-electronic moods of Sebastian Lee Philipp's krautrock project Die Wilde Jagd (or, translated to The Wilde Hunt). Composed of hypnotic synths, and haunting guitars, Philipp's wavey wanderings take his work into the realm of post-krautrock. Bordering on the avant-garde and experimental, his live shows are one heaving mass of psychedelic, progressive synth grooves that would give Jaki Liebezeit and co. envy.
Philipp's second and standout 2018 LP Uhrwald Orange — a record that plays on the vintage studio it was recorded in, Uhrwald (translated as "clockwood") — aspires to be a tragic-gothic opera. The ephemeral wooded landscapes that created the backdrop to the recording epitomise the musical aesthetics. Thus, the krautrock Clockwood Orange that the record ultimately turned out to be is a driving mass of atmosphere and melancholy, interwoven with medieval instruments and choirs. Talking about the recording process, Philipp said: "I want to make the equipment in the studio sing, build a world of sound in which every tone, every effect has its own voice. Iron bells become galloping hooves, synthesizers call like crows, plate reverbs rumble like thunder."
Dead Can Dance this is not, Die Wilde Jagd is just the suave, and contemporary leanings of Philipp's talented mind — falling into the modern, growing analogue-psych scene (yes there is one). A Tim Burton styled, synth-soundtrack to haunted woods, and disparate times, with some trappings of horror-pop.