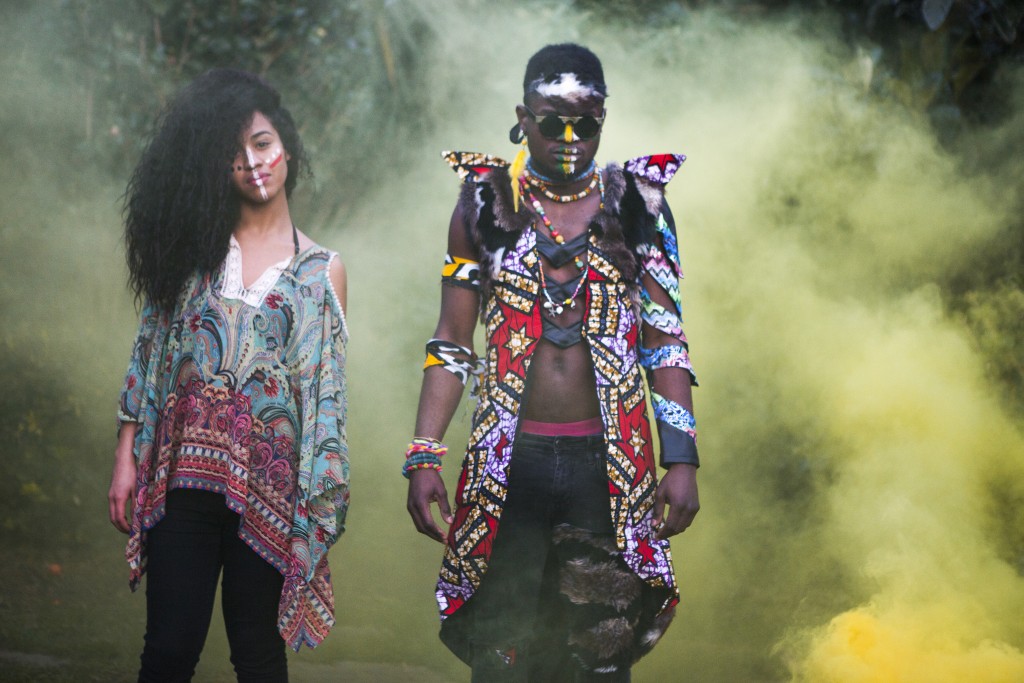 À propos de
Artistes comparables
Buraka Som Sistema, Batida, Throes + The Shine
" Afro-Something-House-Rock-Beats "
Diron Animal released this summer his debut album through Soundway Records. But he is not a newcomer: for the last 6 years he sang, danced and traveled the world with the act Throes + The Shine. They released 3 albums (Rockuduro, Mambos de Outros Tipos and Wanga) and played festivals like Dour, Rock en Seine or Roskilde. They mixed rock and kuduro, becoming an explosive ensemble.
Diron (one of the singers of Throes + The Shine) wanted to record a solo record to show a bit more of his personality. So, for the last 4 years, he worked on the melodies, rhythm, vocals and even guitar parts.
Born and raised in Angola and moved to Portugal to study but music became more than just a passion. Alone is his solo debut work and features 10 songs that range from afro house to kuduro and even some classic funk.
"Kema" is the first track of the album that brings that raw but soulful energy that Diron carries in his music. Diron was raised in one of the biggest slums of Luanda, Cazenga, that holds almost 1 million people in the Angolan capital; and he talks about that in the track "Ghetto Ghetto". An experience that he says it made him into the man he is today, and, even now, he feels that the slums are a part of him, even being far away.
The artist sings in kimbundu (a dialect from his home country) but also in Portuguese and English. He wants to reach the maximum number of people with his music. And I am sure he is on the right track.
Diron is pushing the limits even farther than when he plays with Throes + The Shine. He likes to move into those territories by, for example, inviting south african producer and rapper Spoek Mathambo to feature on the song "NCrazy".
And if you are curious about why does he sign this solo album with the title Diron Animal, then you have to see him perform live. He is a beast. Don't take it wrong. He is a true animal on stage. Well, even when there isn't a stage. Diron can dance, he designs his own clothes, he doesn't stop for a second. He wants everyone to have a great time with his music.