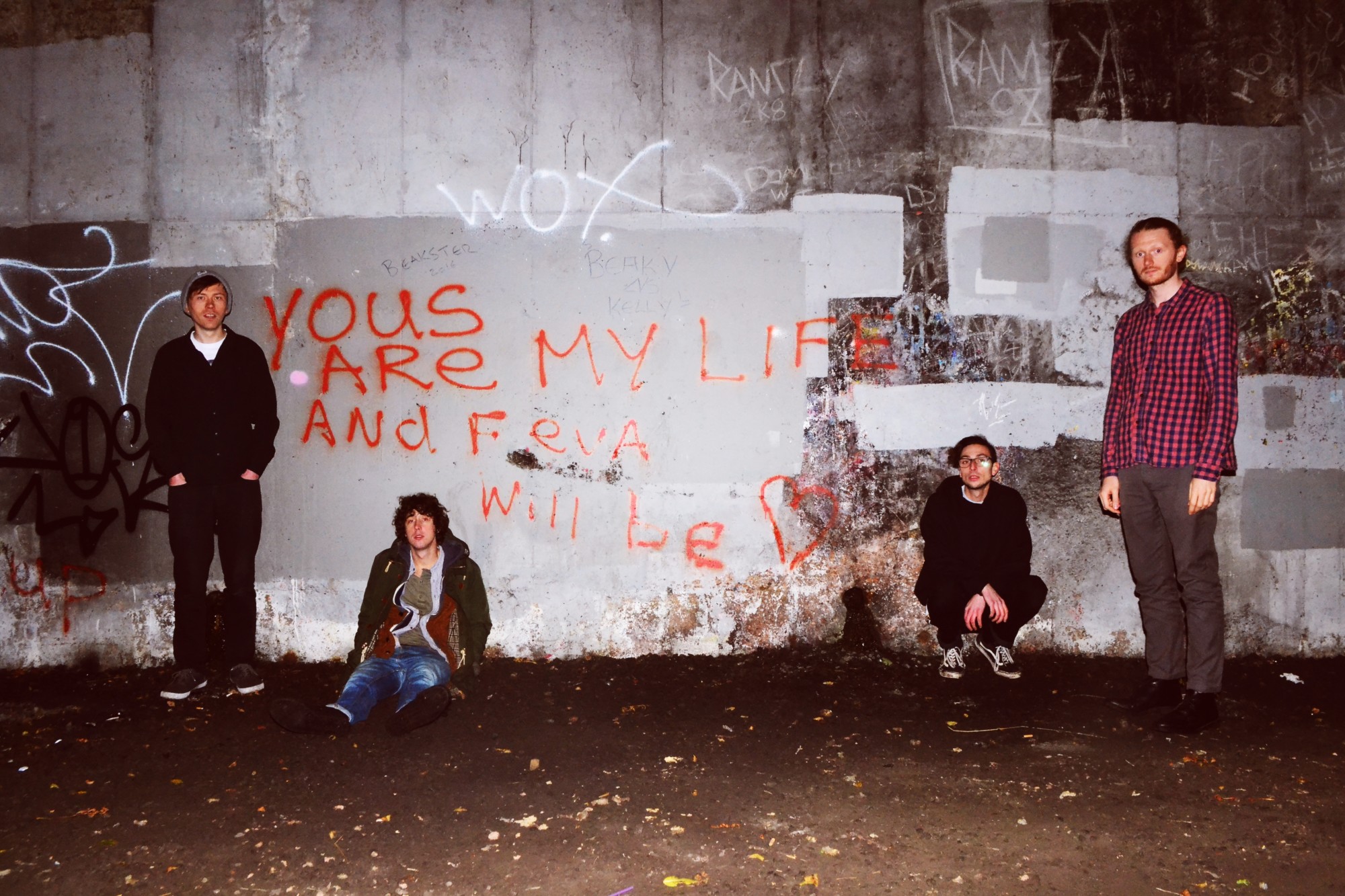 À propos de
Artistes comparables
Mazes, Male Bonding, Wavves
Freestyle
"Garage, Death, Happy"
" The scuzzed-up chaos of teenage dreams. "
There's a lot to be said for brevity when it comes to music; get in, say what needs to be said, get out. The punks knew, as do the many bands who've dabbled in scuzz pop and fuzz rock over the years. Newcastle's EAT FAST are no exception; the Geordie four-piece deliver short, sharp anthems heavy on distortion and hooks. But where others infuse their noise with angst and anger, you get the sense that EAT FAST are striving for something altogether more melodic; there's a hypnotic quality to their driving rhythms and, just occasionally, something approaching euphoria.
This desire to break the mould has extended to their PR approach. Not for them a glut of glossy new press shots and a wall-to-wall interview schedule; instead, they've been content to let their music, and a blossoming live reputation, do their talking. Perhaps their no-nonsense North East roots also play a role. The area they come from is baked into their songs, as is a typically robust work ethic; having given up on a PhD at Edinburgh University, frontman Adam Pearson has not only penned several singles and an EP in little over a year, there's a 16-track album written, demoed, and ready to go.
Fast and furious, but with a soft core, EAT FAST's current trajectory suggests a band not just set for a stellar 2017, but one setting themselves up for a proper career. Not bad for something that started out as a one-man bedroom project.