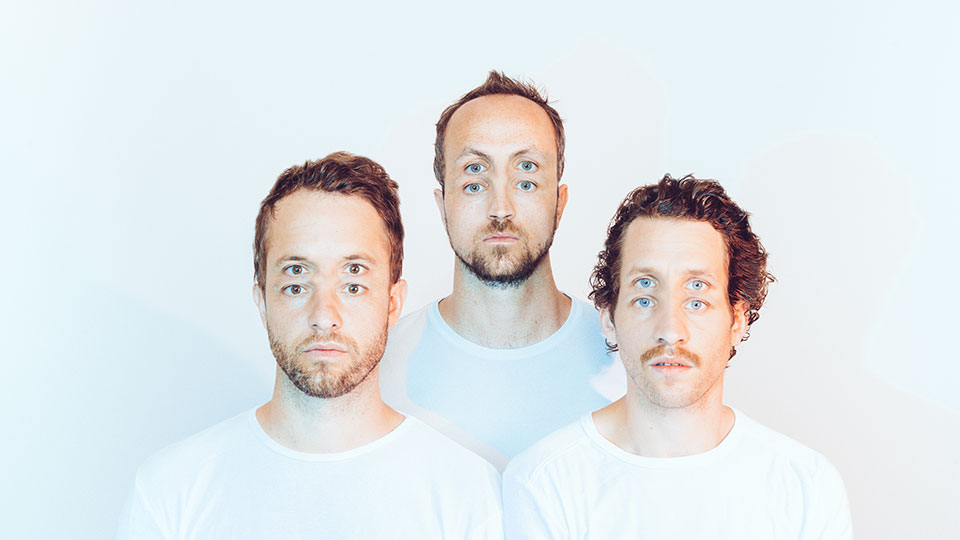 À propos de
Artistes comparables
Brandt Brauer Frick, Patrick Pulsinger, Dorian Concept
Freestyle
Hypnotic minimal techno
" A unique audio-visual experience and a force to be reckoned with "
You know how the one defining thing about techno music is that is not made by people with real instruments but by machines? Well, Elektro Guzzi defies this. The Austrian trio plays techno on guitar, bass and drums, overcoming the boundary between analogue versus digital. The sound of the instruments is distorted live — with the drive of a machine, but without any computer or loop stations. The sonic details of the instruments stay the driving force of the show. The unparalleled appeal of their unique, energetic live performance — you see how every sound is created, right there, on the spot — has made them a primary choice for cutting edge dance music festivals. In addition to that, their journey has taken Elektro Guzzi to most of Europe's clubs, including performances at Fabric and every single floor at Berghain.
The band is probably one of the most productive forces in the music industry: In the last eight years they released eight albums, and some EPs in between. On top of that, they founded their own label Palazzo Recordings in 2017. For their upcoming album Polybrass, Elektro Guzzi have dramatically expanded their sonic repertoire and are joined by an ensemble of three trombonists. Elektro Guzzi dissociate the brass instruments from their conventional use and repurpose them into something completely different: a modular synthesizer, with each trombone representing one oscillator. In doing so, Elektro Guzzi add new layers of depth to their sound, emphasizing a more cinematic side of their music: Polybrass is bigger, darker, more dramatic, more intimate.