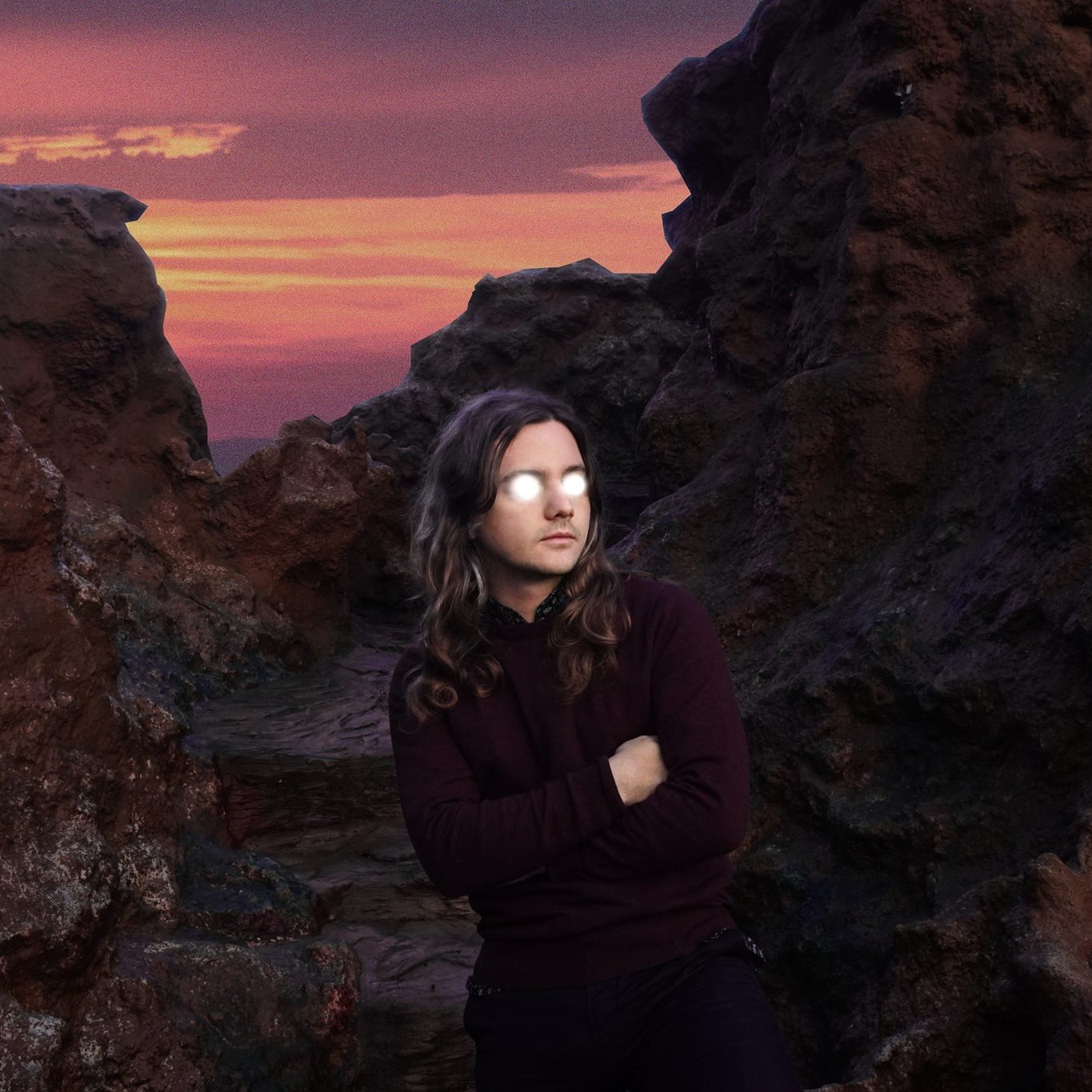 À propos de
Artistes comparables
John Maus, Etienne Daho, Kraftwerk, Sébastien Tellier
Freestyle
Sonic electronic soundscapes
" Space travels without a destination, psychedelic journeys into the unknown. "
Don't trust the Internet. Never. Look at this article you're reading right now, for instance. It states that Flavien Berger is French, that he's from Paris. The photo shows a creature seemingly complying with all the criteria usually associated with human beings. Dates are mentioned – 2014, 2015, the 21st century. But listen to Berger's first two EPs, Glitter Glaze and Mars Balnéaire, or to his long-format odysseys Léviathan and Contrebande 01. Le Disque de Noël, all released on the cutting-edge Pan European label, also home to Pony Hoax, Nicolas Ker, Koudlam and Judah Warsky. Or go to one of his seismic, feverish and mesmerizing concerts. And think about it for a second. Usually we don't buy into conspiracy theories, but all this can't be true.
Flavier Berger and his odd, evocatively cinematic electronic music can't be 100 percent human in origin. They're encounters of the fourth, maybe seventh, maybe 53rd kind. And is all this a product of France in the 21st century, or is it the soundtrack of 3645 A.D., or are the mad soundscapes of Léviathan taking place in an undefinable bubble of the space/time continuum? The legend goes that Flavien, a guy in his early 30s, a friend of Jacques and Salut C'est Cool and a member of the Brussels-based Sin Collective, first started composing on a PlayStation, thanks to the game Music 2000, then he supposedly studied and even taught sonic design at an art school.
But his music points elsewhere. It points everywhere, and anytime. It's too free to be fully categorized, in genres or in time, too strange and beautiful to be completely understood. Think of space travel without a destination, think of a psychedelic journey into the unknown. Think of music that would daringly free itself from established forms and obvious classification – machines and rockabilly and chanson française and chill wave and soundtracks all have their say here.
Think of Gainsbourg meeting Kraftwerk and Jean-Michel Jarre at a funfair, the underlying theme of Léviathan. Think of Alan Vega diving in the Mariana Trench with Sébastien Tellier. Think of John Maus paying a dark homage to French pop hero Etienne Daho, think of John Carpenter's movies, have a look and lose yourself in his amazing and whimsical video clips. Or even better, stop thinking, sit back, relax and fasten your mental seatbelt: Flavien's colossal unlimited voyages are among the most intense experiences of today.
It's the way that he juggles psychedelic and synth-pop, while defying all patterns and alleged rules, without serving an elitist avant-garde that makes Berger appealing to a broad crowd. His new album "Contre-Temps", released in September 2018, is another musical diary that feels more consistent and corpuscular than its predecessor. Here the artist swifts between bold experiments – like the hovering-yet-pounding nine minutes of "9999999999"- and catchy melodies- like the progressive-but-melancholic "Maddy La Nuit" as well as the atmospheric lounge of "Brutalisme". The album is a complex gem, a reference work for progressive electronic music and Berger validates once again his prowess as a groundbreaking musician.