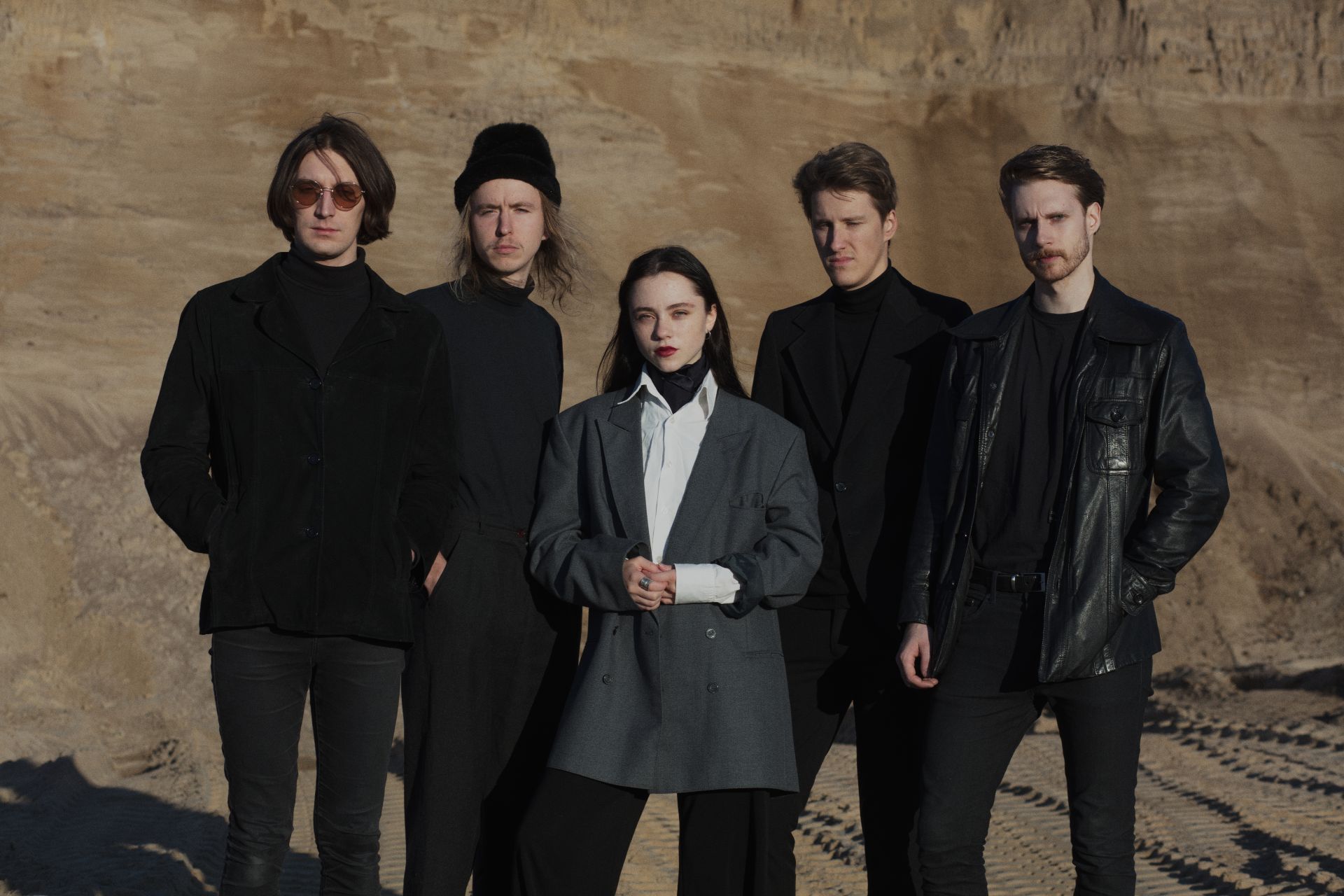 À propos de
Artistes comparables
Mazzy Star, Galaxie 500, Slowdive
" Slow, expansive, and gorgeously atmospheric dream-pop. "
The Estonian five-piece band makes a virtue out of simplicity: fuzzy guitar workouts and lamenting folky compositions are often suffused in a detached languor that reminisces a '90s alternative pop-rock. And, just like their predecessors did (especially bands like Mazzy Star and Galaxie 500), Holy Motors' textures recall the drug-induced states of vintage psychedelia and Velvet Underground's droning art-rock.
With their debut album, Slow​ ​Sundown, released in February 2018 on Wharf Cat records, the band stays true to the dream pop genre, while exploring its darker side. They create imagistic soundscapes using just guitars (Lauri Raus, Hendrik Tammjärv, Gert Gutmann), drums (Kaspar Kiinvald) and Eliann Tulve's captivating voice, expressing hushed, lean-in intimacy and aloof distance at the same time. The album's core essence is the night drive, and thus the image of empty and dim-lit highways appears several times. "Sometimes when you are sleeping/ I take you for a ride", Tulve sings with a lazy grace in the warm and haunted "Sleeprydr", probably the band's most suggestive exploration of the theme.
Holy Motors employs atmospheric harmonies, rippling guitars, and a spookily slow-burn production, sounding like an alternate soundtrack to the movie Paris, Texas; or, better, a long late-night drive through the dessert with Hope Sandoval, Wim Wenders and David Lynch.