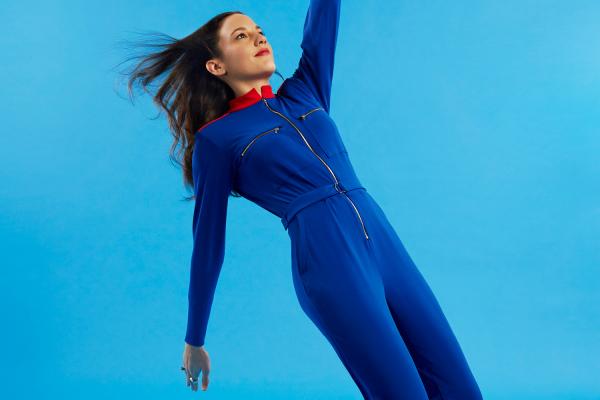 À propos de
Artistes comparables
Miriam Makeba, M.I.A., Björk
Freestyle
Cheeky, multicultural electropop
" Budding superstar from France, with Arabic and Congolese sounds "
Jain (real name Jeanne Galice) was born in Toulouse, but wasn't born to lose. Don't be fooled by the Peter Pan collar on her trademark Agnès B. dress, she is not exactly the quiet, shy young woman she appears to be. When she starts singing, the infectious rhythms of her songs can make whole venues bounce with her positive energy. Attending her show and listening to her sparkling, warm melodies is highly recommended if you're having a bad day. In her black and white outfits, or in her general behaviour, simplicity is one of her most powerful qualities.
In November 2015, Jain released her very first album, Zanaka, and became a star almost overnight. The title means "child" in Malagasy, as a nod to her mother's first language. In her youth, Jain has lived in various exotic places, following her father's professional transfers: Dubai, Abu Dhabi, The Republic of Congo… As a consequence, her music is a melting pot (or should we say, "melting pop") of her travels and her interest in other cultures. Praised by Chris Martin (from Coldplay) as one of his favourite songs, "Makeba", one of her many hit singles, is a tribute to the South African singer Miriam Makeba. Jain's well-deserved success can be measured in record sales and streams, but also in the award nominations she gets (at the Grammys, MTV Europe Music Awards, Victoires de La Musique…) and by the incredible length of the Zanaka tour, which is still continuing in the year of 2018.