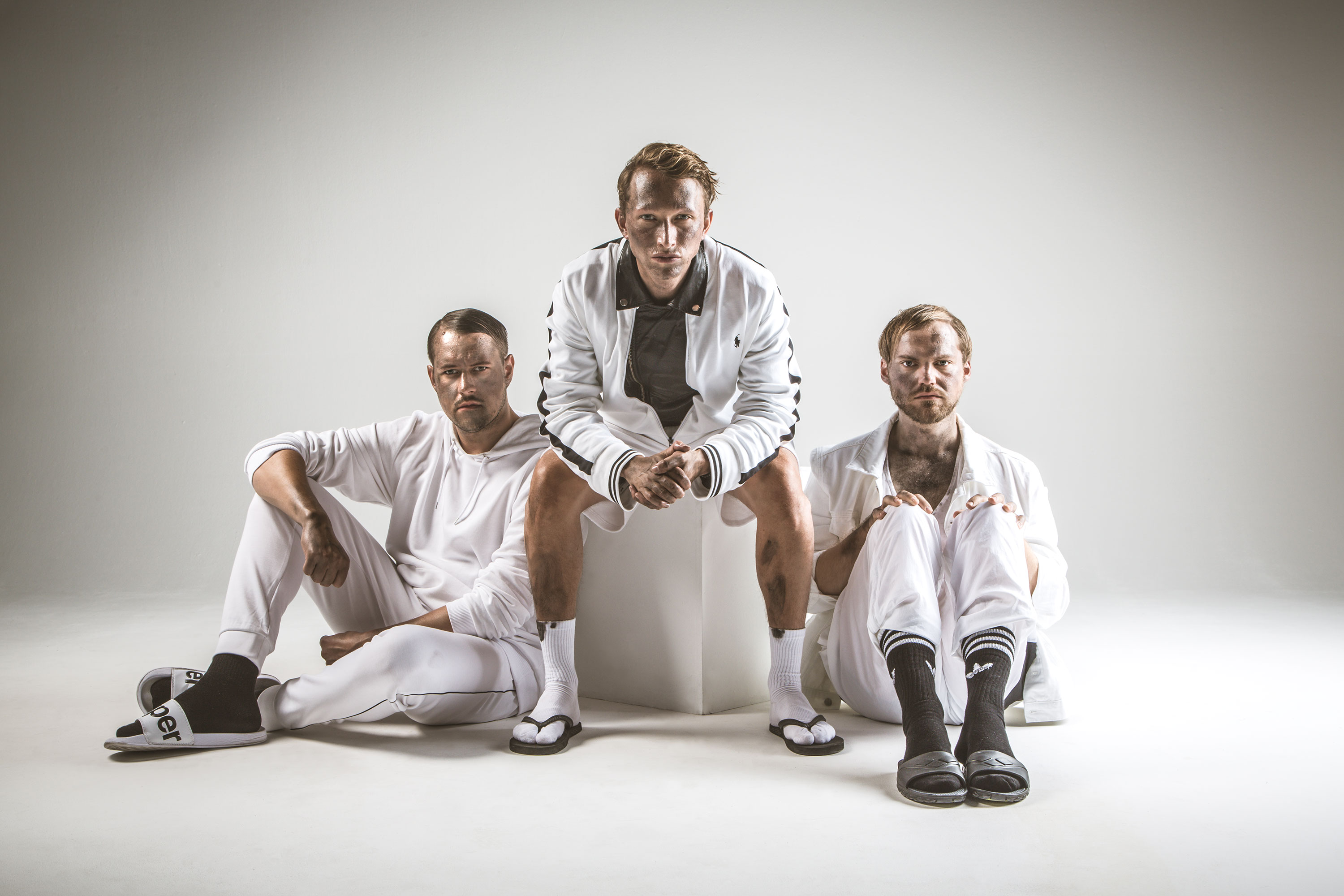 À propos de
Artistes comparables
Battles, Brandt Brauer Frick, James Holden
Freestyle
Rock & roll electronics
" It's minimal techno, but not as we know it…. "
Berlin's minimal techno dream is alive and well, manifested in the form of young, power trio of Komfortrauschen (a.k.a. comfort noise). Swanky, Ibiza-based DJs these are not however. This a live, and sometimes improvisational, act performed by three talented musicians, who meld together synth appreciators, live kicks, hi-hats and drum rolls, and a slight bit of atmospheric guitars. The band's interplay and live dynamic almost has a slight jazzy demeanour about it, but more than anything else, they turn the faceless world of electronic music and techno into something more tangible and fun. Live, the the three-piece consisting of Laurenz Karsten's guitars, Phillip Oertel's bass sounds, and Tim Sarhan's marathon-approach to drumming, work to sweat it all out and push all the buttons (metaphorically, they don't really push any buttons) to get you going. And just take a look at the band's video for "Malo" and it's easy to see there's a certain sense of humour working behind the scenes.
In an age where journalists like to put things in boxes, Komfortrauschen emerge as a band that cannot be contained. They live outside the box. Electronic, jazz, rock, dance. All of the above and more. It's a spirited energy that have earned them comparisons to the likes of WhoMadeWho (albeit without the vocals), Brandt Brauer Frick, Herbert and the like. With a whole bunch of club shows, and a series of EPs released on Berlin label SPRINGSTOFF, there's a whole bunch of steam gathering behind these fresh, young, noise-makers. Get out of your comfort noise, and feel the noise as rock and electronics combine for high-tempo, energetic beats.