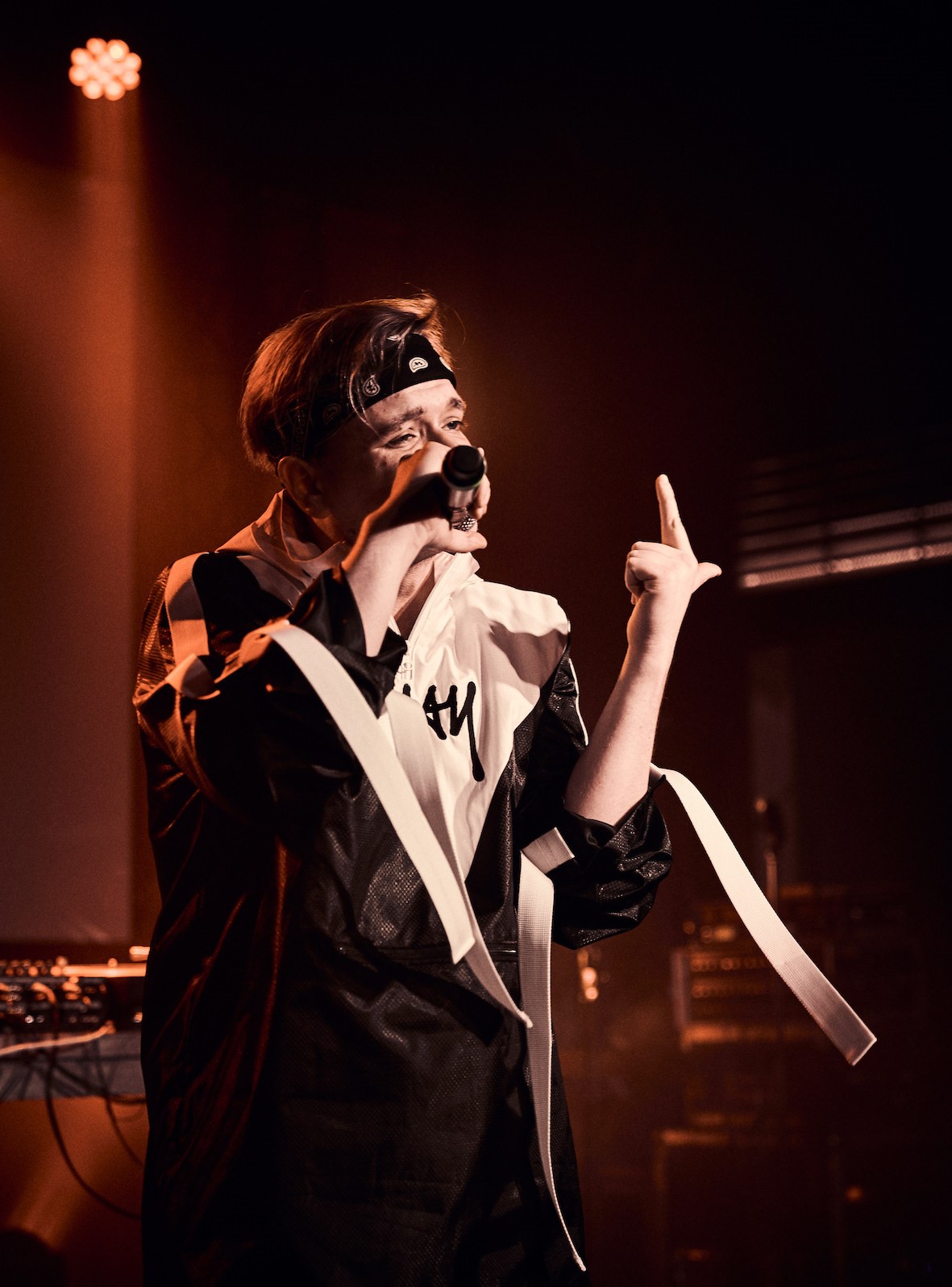 À propos de
Artistes comparables
Kid Cudi, Childish Gambino, Mac Miller
" The fresh face of Europe's rap future "
Youth is often no impediment to talent. Take MAZ for example, the 19-year-old phenom from Luxembourg who has a lyrical dexterity and confident flow that belies his young age; he's only been writing and performing for a few years, yet already seems like a veteran. And the music world has noticed – alongside festival performances at Food For Your Senses, e-Lake Festival, Rock um Knuedler, he won the first edition of the Cactus Song Contest and has also supported French rap superstar Sofiane and even Nicki Minaj at Luxembourg's own Rockhal.
Many have tried to succeed in this genre, but MAZ's passion for music and poetry has elevated him above the pretenders. An authentic wordsmith, there's a depth and sophistication to his lyrics that's rare for someone so young. Intelligent too; "Boys Don't Cry" sees him deconstruct social media woes and toxic masculinity. Backed by somewhat downbeat soundscapes and beats, he blends trap and old-school elements into a heady, modern mix, a seductive melancholy that's both catchy and cool. Debut album Immortalisation showcases all this perfectly, fifteen tracks produced by the likes of Corbi, Mr Charly, and Fresh D.
But as with all greats, he's not resting on his laurels. "Take it all to the next level" is MAZ's mantra, alongside a determination to make a lasting career and living from his art. And there's no reason to doubt him – everything he's done to date suggests a very bright future lies ahead.