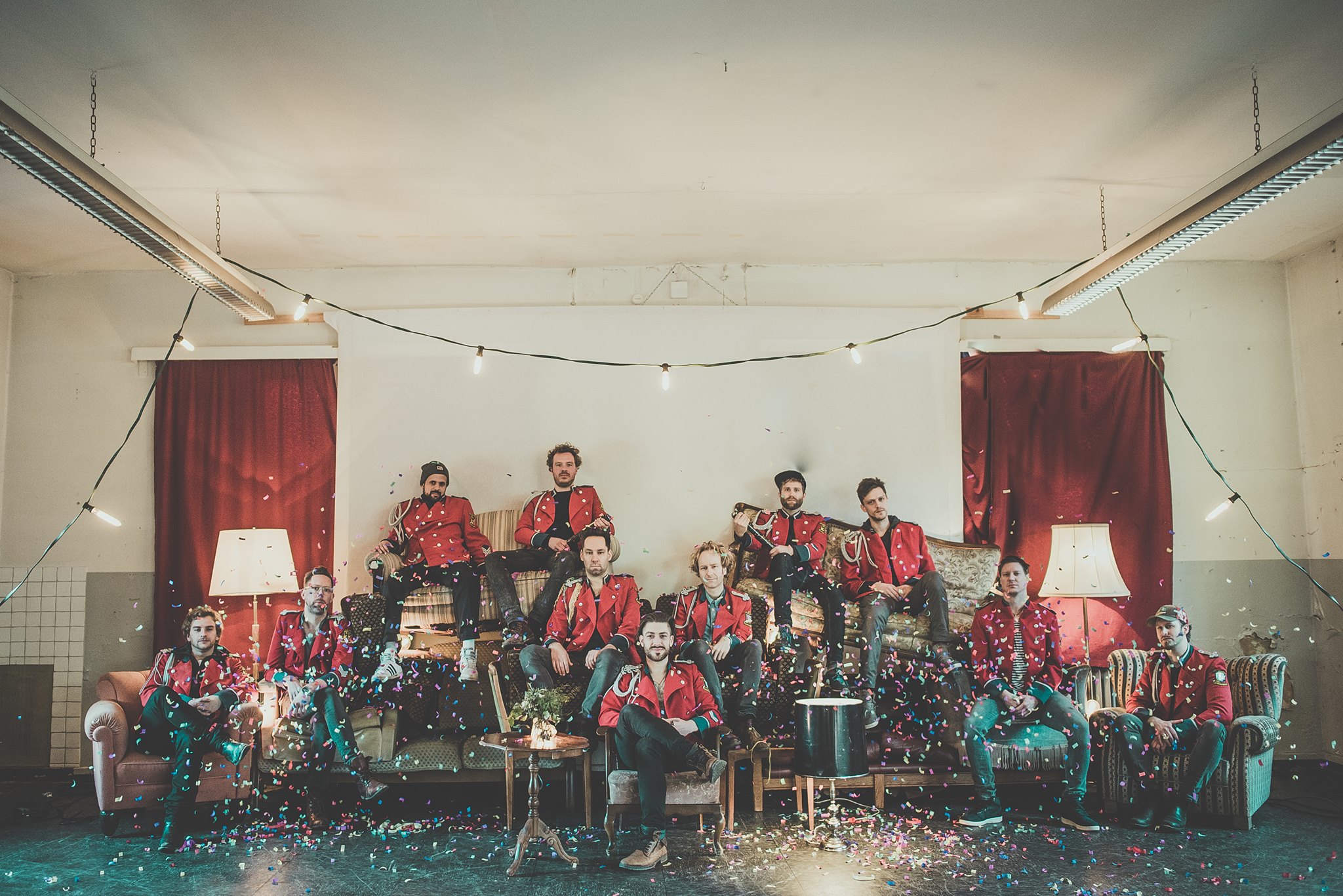 À propos de
Artistes comparables
Youngblood Brassband, Hot 8 Brass Band
Freestyle
Brass-funk-techno
" Techno classics reimagined in for a New Orleans, brass-band, street party "
"It's techno, but not like we know it." The 11-man marching band from Hamburg, dressed in dapper, red jackets take on classic techno hits, turning them into brassband, party fiesta records. No DJ required. With a habit of impromptu, guerrilla street performances, and a back catalogue that covers the likes of Laurent Garnier's 'The Man with the Red Face', Ame's 'Rej' and more, Meute have become the ultimate festival and party band, showing that the range and expressions of electronic music are easily transferable to the world of brass sounds.
Since the band were catapulted into the limelight thanks to the video of their reinterpretation of 'Rej', Meute's quick hot-stepping to prime festival headliner has been a fast one. To date they've played Lollapalooza, SXSW, Fusion! and more. Last year they released their debut LP, which also featured reinterpretations of Trentemøller's 'Miss You', as well as Stephan Bodzin's 'Kerberos' – featuring an array of kicks, sax, horns, and glocks. The German brass ensemble are a sight to behold – as they proceed through streets, onto stages, and even in subway stations, tooting easily-recognisable techno and electronic music classics, showing that what a DJ can do – they can do better.
"One of Hamburg's most unusual and most successful new music projects." — ZEIT
Their sound has been picked up to such a degree, the artists they've covered are also starting to get involved. Stephan Bodzin remixed his reinterpretation, while Laurent Garnier invited the band to one of his DJ gigs. Garnering a reputation for their infectious, fun, upbeat performances, this brassband are now selling out their own shows while touring the country, and are becoming the first band to check off for many festival's wish lists. With no batteries required, they can literally play anywhere, and are quickly doing so.