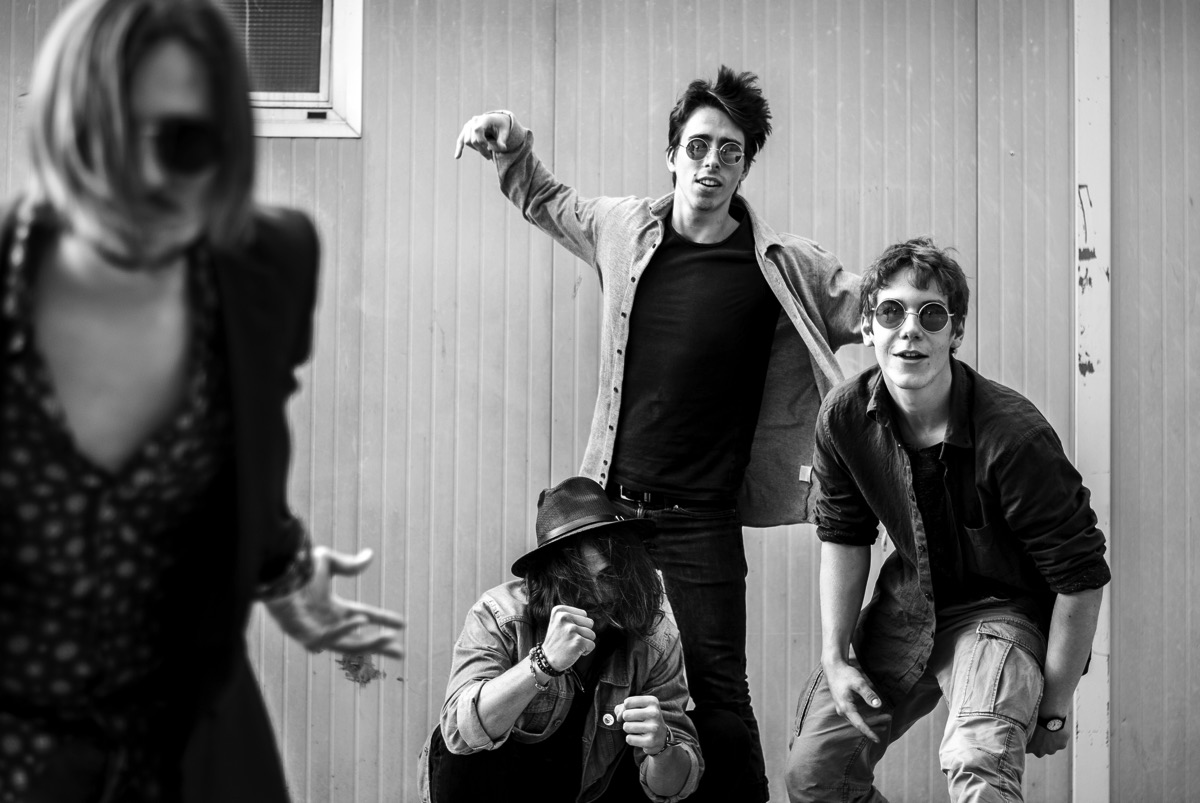 À propos de
Artistes comparables
Tame Impala, Arctic Monkeys, Siddhartha
" A true rock art act from the cold "
In the last few months, probably most of us saw a person from Slovenia making headlines all over the World. To be more precise, someone from a small city just south of Ljubljana, Slovenia capital, called Novo Mesto. This area as about 30.000 persons living there and you probably only heard about this one, Melania Knauss. Sorry, Melania Trump…
From now on you will know four others proud slovenians: Gregor Strasbergar, Tomaž Zupančič, Lenart Merlin and Rok Klobučar. Together they are MRFY.  In 2016, they released their first single Klic, a song about love and devotion, that was mastered by Brian Lucey, known by his works on albuns such as "El Camino" by The Black Keys or "AM" by The Arctic Monkeys.
They started in 2013 and the band says their purpose is to "search and find solid ideas buried somewhere inside each individual painted with original emotions and truths". And five years later they are finding them. In 2017, they released 2 new songs that got considerable airplay on slovenia radio stations, press coverage from music magazine to lifestyle  and they played alot in Slovenia but also outside (they were invited to play at Prague).
More than a style of music, the band says that their sound is better described with colour. Or colours in plural. And if you listen to "Always (Če te najdem)" you can possibly identify some bright ones.
Even before releasing an album, MRFY became one of the Slovenian music sensations and press called them the "new Siddhartha", one of the biggest rock band in the country. And even go invited by them to play as supporting act in a gig in their hometown. So they had plenty of eyes and ears pointed to them.
They went to Lotos Studios with musician Tomislav Jovanovic, from the act Dan D, and explored their sound. With lots of melodies, great rhythm, and intense lyrics. Oh, did you realised they only sing in Slovenian?
Well, except when they record some covers of they're favorite artists such as Neil Young or Bob Dylan to post on YouTube.
MRFY released 2 new singles in the last three months and the hype surrounding the debut album is increasing. "Anakin" and "Tretje oko" (ie. Third Eye) bring new ideas and emotions to the table. Producer Igor Ilić work made surface some different atmospheres that brought some extra colours to their sonic palette.
Sometimes I feel MRFY songs can describe paintings, maybe by M.C. Escher or Caspar David Friedrich. Even without understanding slovenian, I can relate to they stories. I'm sure you will too.