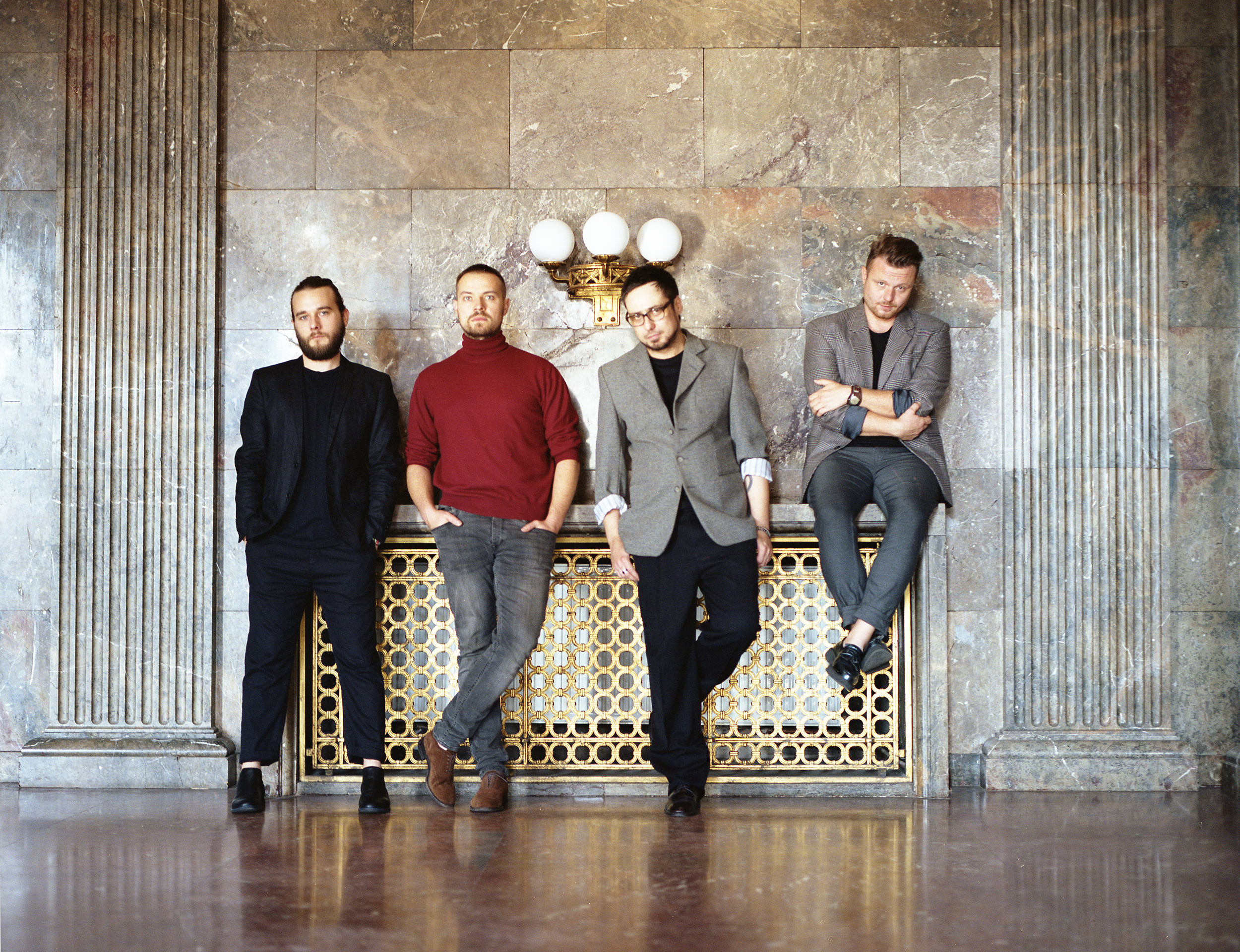 À propos de
Artistes comparables
The Smiths, The Velvet Underground, Franz Ferdinand
Freestyle
Polish Indie rock
" All you need to know about Polish indie rock is in Muchy's discography. "
At the beginning of their career, they were called "the best Polish band without a released album". Although critics and listeners went crazy about them long before the premiere of their debut album, its release only confirmed that the early admiration was not in vain. In the 2000s Muchy (The Flies in Polish) let a lot of fresh air into Polish rock music, which had stood still since the 1980s. Their indie rock sound, brilliant lyrics and uncompromising character proved to be the key to success.
The band was formed in 2004 in Poznań. Its members were Szymon Waliszewski (drums), Piotr Maciejewski (guitar, keys and vocal) and Michał Wiraszko who was a vocalist and a songwriter. Muchy were called the new hope of Polish rock largely due to Wiraszko's charisma and the incredible ability to combine social observations with a romantic narration. Their music was influenced by The Cure, The Velvet Underground and The Smiths.
In 2005, the demo Galanteria was released, which after many years gained the reputation of an iconic record. Two years later, Muchy finally released their debut album titled Terroromans. In the meantime, the bass player Tomasz Skórka joined the group and thus formed the longest-functioning band lineup. Notoryczni Debiutanci, their second album, was also well received by journalists and fans. The band performed again at the most important festivals in the country and beyond. But, their subsequent albums weren't able to arouse such great emotions and approval.
In 2018, the band announced a return to their original lineup. Waliszewski, Maciejewski and Wiraszko join forces again. Muchy released a few songs, which stylistically refer to the band's first albums. On the occasion of the 11th anniversary of their debut album, Muchy announced its re-release. What's more, the band returned to regular concerts with the original crew and the new guitarist Stefan Czerwiński. Muchy announced the premiere of new recordings, including a new album.