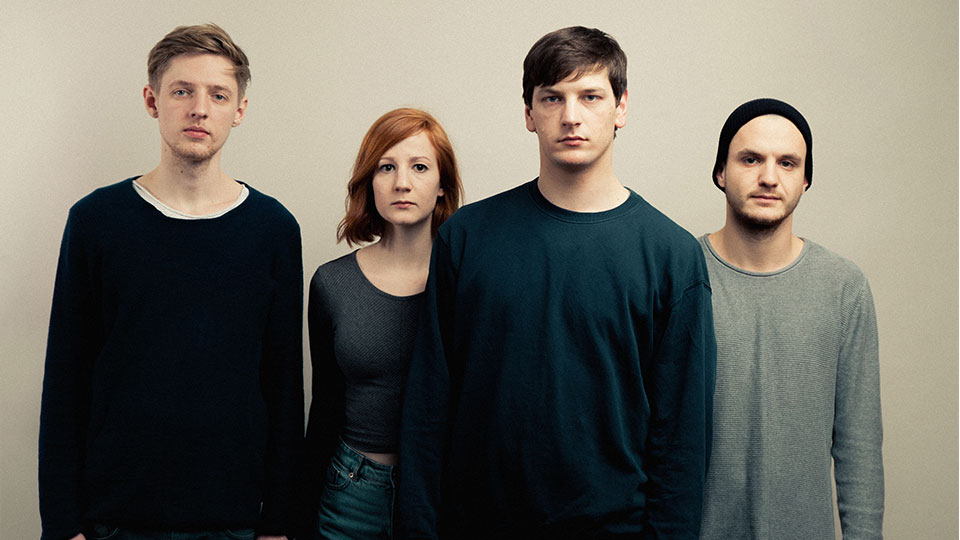 https://www.youtube.com/watch?v=5g6-sYj6_PY
À propos de
Artistes comparables
The xx, OMD
Freestyle
Good-vibes electro-pop
" An atmospheric cloud of synth pop "
Austrians aren't really used to commercial success for debut singles from local bands. So it was even more impressive when Naked Cameo's "Luddite" came out early last year and instantly hit number one on Austria's Spotify Viral Charts and number six in Germany. The successful debut single was a hint of what was to come: when the synth-pop band from Upper Austria released their debut album, Of Two Minds, this March, it was instantly met with critical success. Now, Lukas Maletzky, Maria Solberger, Patrick Pillichshammer and Jakob Preßmair can now easily call themselves members of one of Austria's favorite newcomer bands.
https://www.youtube.com/watch?v=5g6-sYj6_PY
The album's sound is of a melancholic, synthy quality interrupted by some veritable bops: "Falling for You", "Phony" or "Son House" will undoubtedly get you moving. While tunes like "Coming for me" or "Sockhop" are less danceable, Lukas Maletzkys voice will touch you deeply and, on occasion, even give you goosebumps. The band has meanwhile relocated to Vienna, where they produced their album with another one of Austria's favorite voices in electro-pop, Marco Kleebauer who is part of the successful duo Leyya. In 2017, Naked Cameo was nominated for the Austrian Music Export Award XA and the prestigious international European Border Breakers Award.