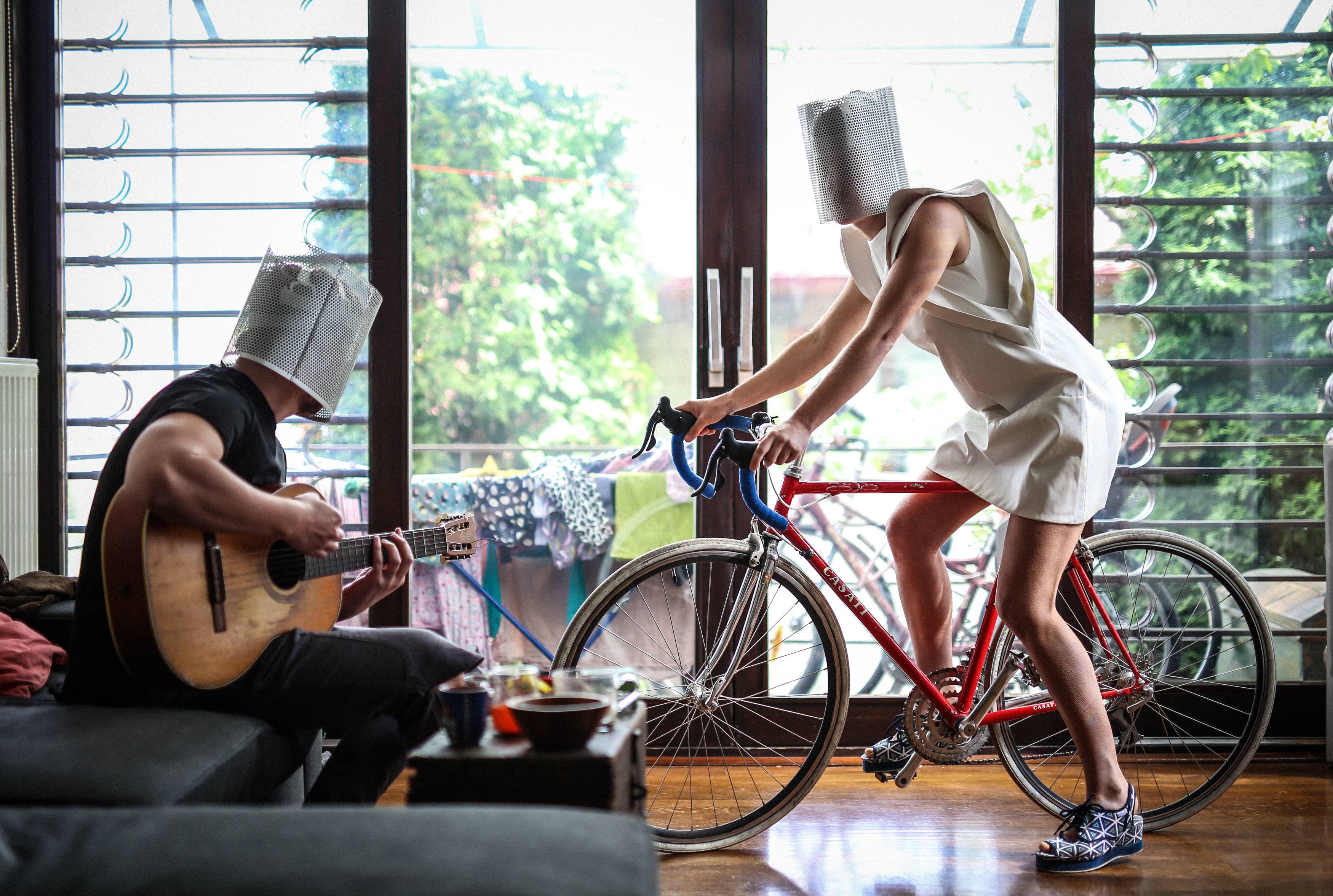 À propos de
Artistes comparables
Sofi Tukker, Le Youth, Parcels, Poolside
Freestyle
Synth Pop, Electro Disco
" They have been speaking only through their music "
Strictly anonymous, always hidden behind masks and completely unavailable for interviews or any other kind of face-to-face contact with the media. For almost ten years, they have been speaking only through their music and social networks. You can address them by "She" and "He" or just Nipplepeople.
She's a soulful singer and a pretty dancer. He's an electronic music producer and a composer who usually works on just one new song per year and doesn't care about albums. In the beginning, they made a few tunes with strong radio airplay in Croatia and performed on nightclubs and festival stages all over Balkans. However, everything moved much slower after their decision to quit their record label deal and move all single releases to Bandcamp.
The turning point for Nipplepeople was the spring of 2017, when they released the brilliant rework of "Frka" (Fuss). They found a totally forgotten early '80s soft funk song, originally recorded by the first lady of the Croatian jazz band Zdenka Kovacicek, and rearranged the old tune to the fresh and addictive "daytime disco" of the new generation dance music lovers. In just a few weeks, "Frka" stormed radio airwaves and YouTube channels and Nipplepeole suddenly started to play for bigger audiences, from the main stage of South Adriatic summer festival Sea Star, near Budva (Montenegro), to the sold-out winter gig in Zagreb main live venue Tvornica. Right now, "She" and "He" are the most wanted Croatian dance artists and still nobody has a clue about their real names.