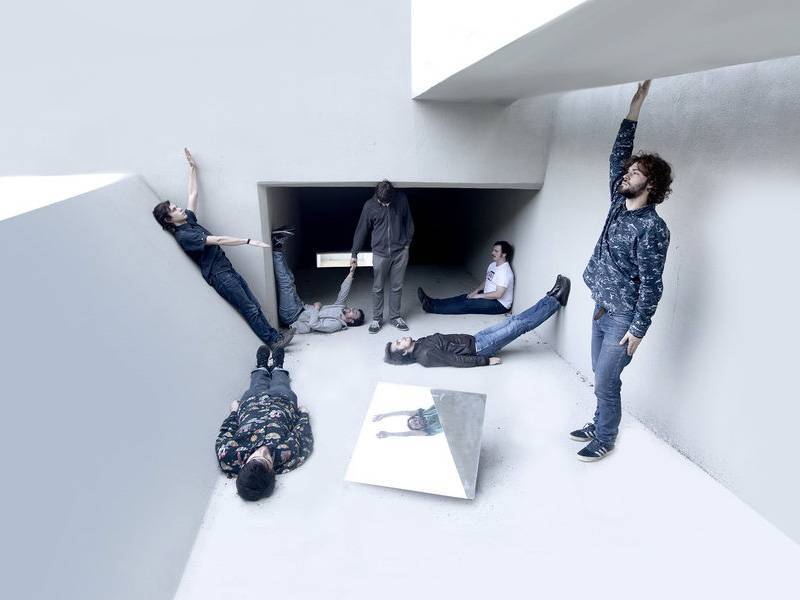 À propos de
Artistes comparables
TV on the Radio, King Crimson, Kan Wakan
Freestyle
Progressive Rock, Art Rock
" Learning from the past, looking for the future "
INmusic Festival 2017 was a very special event for a bass player and singer with the name of Roko Crnic. On day 1, he performed before the headliner Arcade Fire on the main stage in the backing band of the Croatian art rock legend, Darko Rundek. On day 3, Roko was back to the festival on the Hidden Tent stage with his own band, Porto Morto, to play an impressive selection of songs from their eponymous debut album, self-released via Bandcamp, late 2016.
Porto Morto was formed in 2011 around JeboTon, a loose collective of Zagreb underground bands, session musicians and street performers.  Through many sonic experiments and some personal changes they expanded to a 9-piece band with a full brass section. Porto Morto are Roko Crnic (vocal, bass), Hrvoje Klemencic (keyboards, vocal), Matija Brajkovic (guitar), Matej Peric (drums), Marijan Uroic (percussions), Antun Aleksa (trombone), Leo Beslac (flute, sax),  Juraj Boric (trumpet) and Mak Murtic (sax).
Over the years they recorded song after song in different studios to complete their highly acclaimed first album, with its introspective Croatian lyrics and diverse influences from the past and the present — from classic progressive rock to fresh alternative art pop. Their live experience have included a lot of club gigs and summer festivals appearances in Croatia, Serbia and Montenegro and also an excellent 2015 MIMO radio session broadcasted by the Croatian state radio.  Porto Morto late summer 2017 session in Kino SC, Zagreb, was recorded for their live album that will be released in parts via Bandcamp.