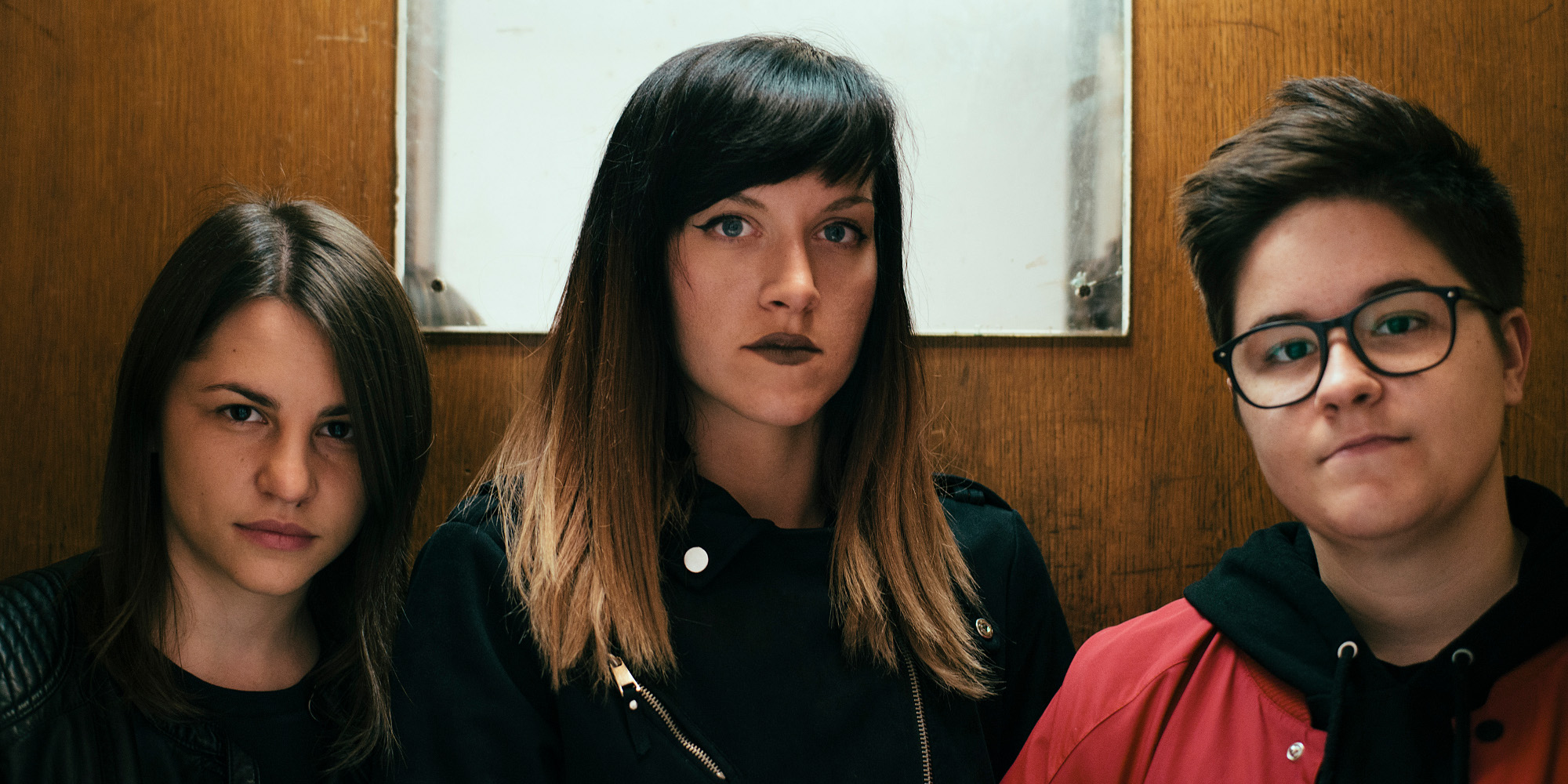 À propos de
Artistes comparables
Courtney Barnett, The Julie Ruin, Tacocat, Ex Hex
Freestyle
Post-punk, post-grunge riot grrrls
" Girls have the power! "
Schoolmates from the town of Vinkovci in Eastern Croatia Lucija Ivšić (guitar, vocal) and Ena Baćanović – Ruby (drums), both born in 1991, started playing together in 2007, shifting quickly from homemade Ramones covers to their own noisy punk rock songs, heavily influenced by Television, Patti Smith and Sonic Youth. When the two moved to Zagreb, the band Punčke ("girls" in Slovenian) formed as a trio with Anja Tkalec (bass), self-releasing the four-track Mehanizmi obrane EP on Bandcamp in 2012.
The rumours about the most powerful all-female indie rock band in Croatia were proven with their acclaimed self-released debut album Sunčano s povremenom naoblakom (Bandcamp, 2013) and over one hundred gigs across the Balkan region, from small underground clubs to big stages at international festivals such as INmusic and Exit. The first step to increased international recognition was a surprise call from the management of the Queens of the Stone Age, who wanted Punčke as the support band in Slovenia and Croatia during QOTSA's European tour in autumn 2014.
After sharing the stage with their long time heroes, Lucija, Ruby and Anja were ready to finish the ten new songs for their second album, again with Croatian lyrics. Though they upped the professionalism with a recording session in at Zagreb studio Kramasonik, including a few guest musicians and female backing singers, Punčke still operate with complete independence and refuse to sign with any record label. The album Ništa nije kako se čini was released in March 2016 via Bandcamp.