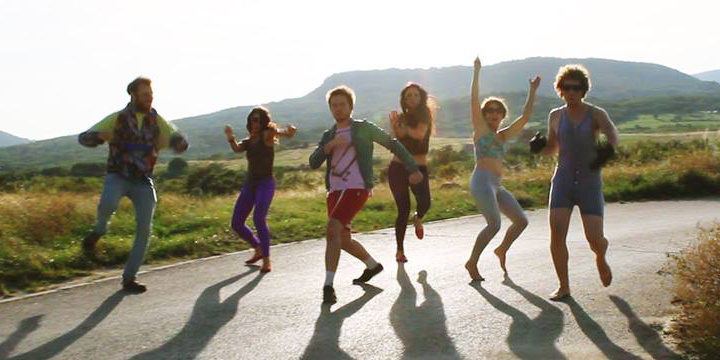 À propos de
Artistes comparables
A.E. Bizottság, Devo
Freestyle
Dadaist synth-punk-pop
" "
Ricsárdgír are irresistibly funny, dangerously catchy, unrepentantly absurd and thoroughly punk in attitude, though not always in music. They are the contemporary successors to Hungary's Dadaist avant-rock scene of the 1980s, most notably the legendary A.E. Bizottság. But they are neither a tribute band nor a novelty act, for which they are sometimes mistaken due to the black humor of their lyrics, shows and videos.
Their music has the energy of punk, the nervousness of post punk and the shamelessness of the finest pop, while also drawing from cartoon music, cosmic rock, tango, acid and Eurodance. They use the funniest cheap synth sounds, leaving the listener debating whether it's cool or hopelessly uncool.
They call themselves bad  musicians, their songs are raw and seemingly loose, so it's surprising how good they actually are. And herein lies the danger: you may find yourself humming such absurdities as angry punk hymns with lyrics like, "What is it, what is it, what is it up there?/I don't know what is it, but I care".
Ricsárdgír is four guys with a rotating cast of songstresses. Their second LP, The Dark Side of the Moon (sic!) is darker and more overtly political than their first. The chorus of 'Mindenki Boldog' is: "I'll believe everything that you tell me/in Hungary, everyone's happy" – Hungary is officially one of the unhappiest countries in Europe.