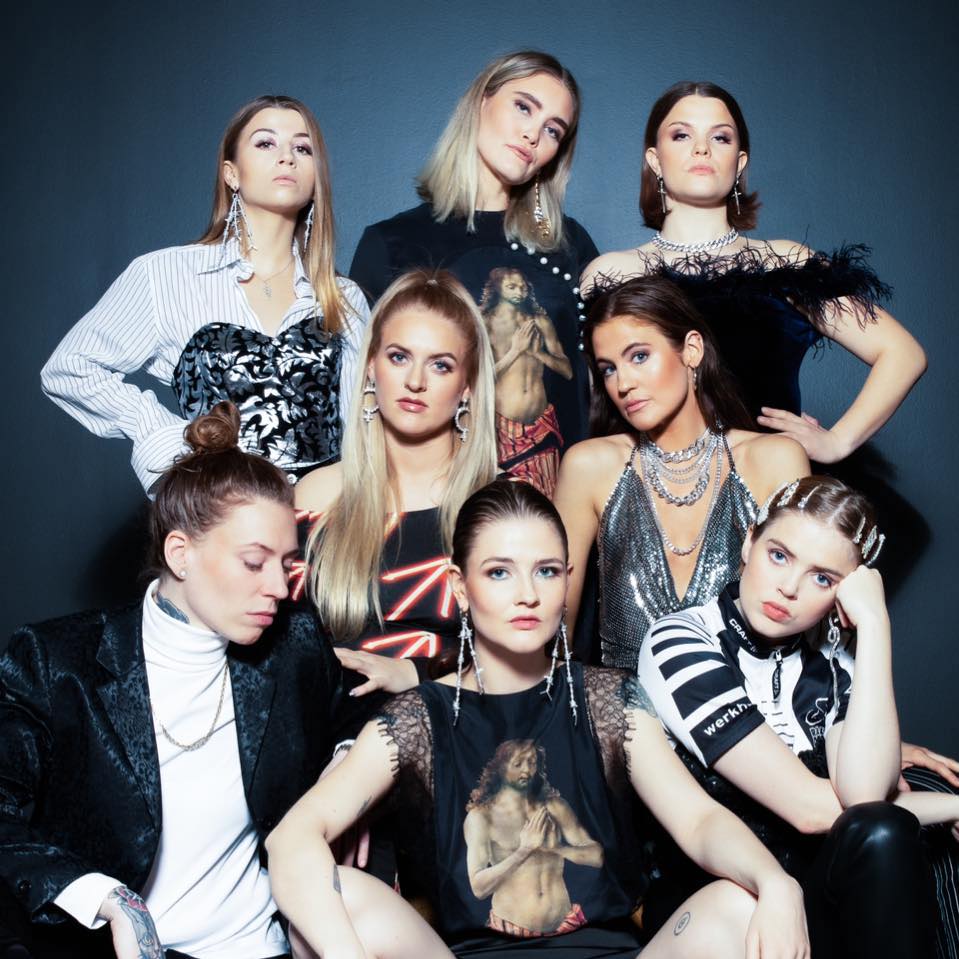 À propos de
Artistes comparables
Freestyle
Rap, feminist rap
" Feminist rap collective "
Best known as one of Iceland's feminist-fuelled powerhouse acts, the female rap group Reykjavíkurdætur, or Daughters of Reykjavík, has been taking festivals by storm. The number of members involved in Reykjavíkurdætur is constantly varying between 15-20, depending on who's available, but one thing is for certain – they put on a show without fail.
Formed in 2013 quite by accident in the basement of a rock bar, RVKDTR brings spectacular choreography in their live performances and an energy that is guaranteed to both shock and awe a captive audience. They didn't call themselves Reykjavíkurdætur — the name was given to them by the media because of a part of their first song – and they are Iceland's first female hip-hop artists in years.
All the members of RVKDTR work within the downtown Reykjavik arts scene, but the common thread linking the members is hip-hop: the Daughters work together despite (or because) of their varied backgrounds. Their songs are first written by smaller groups – solos, duos and trios, and they write depending on the topics that matter most to them. Then everyone comes together to perform them, giving each a chance to showcase what they have to offer and speak their minds.
Their choreography and voices are powerful, but their message is even stronger. With diverse topics ranging from gender equality to leadership and politics, many of their songs are inescapably activist in nature. Their lyrics may be in Icelandic, but Reykjavíkurdætur are a band ready for the world.
Members
Anna Tara Andrésdóttir, Katrín Helga Andrésdóttir, Kolfinna Nikulásdóttir, Ragnhildur Holm, Salka Valsdóttir, Solveig Pálsdóttir, Steiney Skúladóttir, Steinunn Jónsdóttir, Þórdís Björk Þorfinnsdóttir, Þura Stína Kristleifsdóttir, Þuríður Blær Jóhannsdóttir