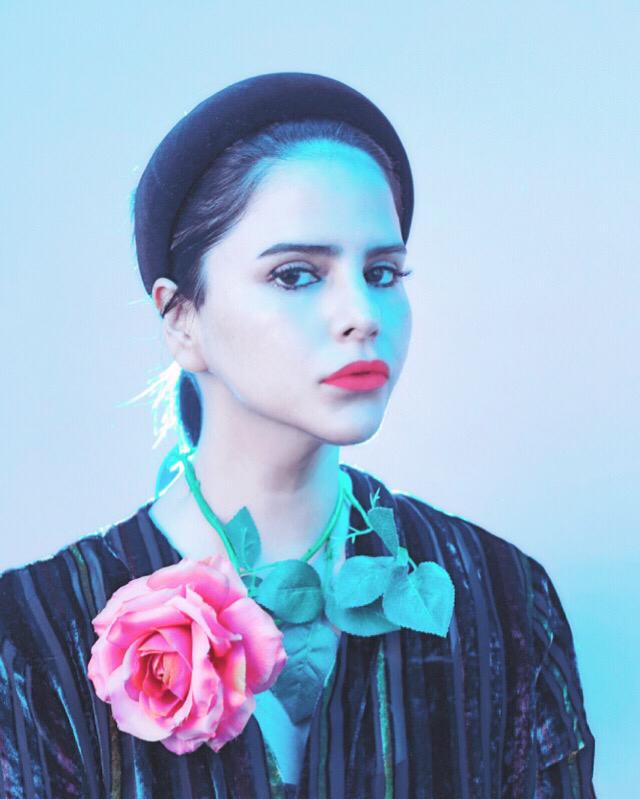 À propos de
Artistes comparables
Kornel Kovacs, Shanti Celeste, Leon Vynehall
Freestyle
House music from the perspective of a world traveler.
" An encyclopedia of dance floor sounds from around the world. "
The places we come from and where we live have a huge impact on who we are. That's, perhaps, especially true of artists. What will a cross between Peru and Greece sound like? Or New York and Hamburg? To find out, you might look to Sofia Kourtesis.
Sofia's a Peruvian-Greek singer, pianist, producer, DJ and fashion designer. She studied on both sides of the Atlantic – in New York and Hamburg. All this adds up to the rich and oblique horizons of her inspiration, in which electronic music blends with other genres.
Her first recordings went online almost 10 years ago. Over time, her dreamy, delicate electronic sound became more and more influenced by dance floor vibes. Kourtesis' music has evolved, hooking up to a variety of styles. Moving around the world, she absorbed inspirations that inevitably shone through in her productions.
The following years saw intensive development of Kourtesis in electronic music. She recorded productions and mixes, in which she presented her inspirations. Kourtesis began performing at major festivals and clubs, including Melt and Berghain.
In 2014 the song 'Killa' was released. Since then, Kourtesis has turned more to house music than ever before. She has garnered a reputation amongst listeners and critics and made her debut in the famous Boiler Room series.
In 2019, an EP entitled Sofia Kourtesis was released by Studio Barnhus. The record is an important attempt to define her ever-evolving character. Pulsating, mesmerizing electronic beats with dance floor potential met with great approval from the likes of Pitchfork.
Sarita Colonia, released this year, is a progression from the debut EP. Even the more dance-like face of Sofia Kourtesis's work is, in addition to the mosaic of genres, a display of her vast workshop. The fine-tuned production can stand next to the recordings of Kornel Kovacs or Axel Boman, the founders of Studio Barnhus; her international roots shining through.